How to Hire Professional Packers and Movers?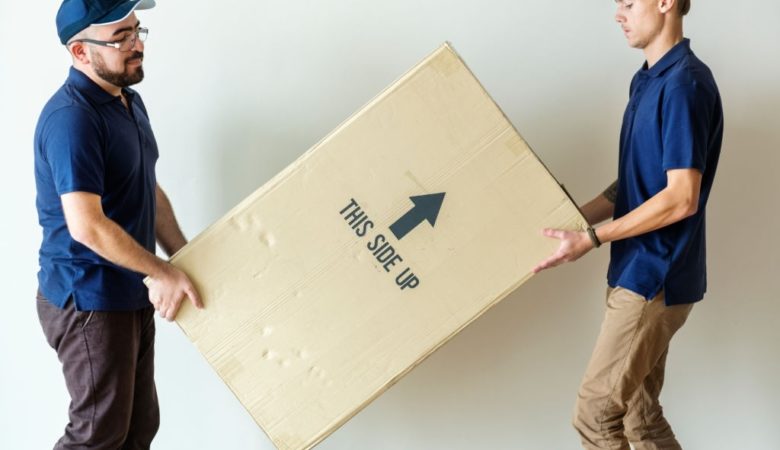 Moving home or apartment is, no doubt, a daunting task. However, it can become easy with the help of the right packers and movers. Have you ever thought, how are you going to shift all the items from one place to another without any damage? Do not worry, here is some information to hire packers and movers.
Shifting from one place to another – whether it is local shifting, long-distance moving, or international moving, without any professional help is a hectic job.
You may need to move out due to a house fire or any other personal reason. It might be once in a lifetime task, but why take a risk with your precious items.
A lot of tasks are involved in moving from A to B. You have to pack every single item on your own, and after shifting is done, you have to unpack all the items.
And trust me, it is not an easy task. It can be really hectic without any professional help.
But you do not need to worry. There are packers and movers professional services available to help you with time-consuming necessities.
So before searching the internet for packers and movers near me, it is better to do some research on the process of hiring professionals.
Benefits of Hiring Packers and Movers
You might think that you can handle the packing by renting a truck or bribing some friends. However, when it comes to heavy objects, you should rethink it.
Moving heavy objects on your own can cause expensive damage.
Many companies provide packing and moving services. There are lots of options available, but when It comes to hiring a moving company, different questions come to mind.
For instance, where to find professional packers and movers, or are they providing good services and all.
Here is an article with tips on hiring the right packers and movers. Before going through the tips for hiring the professionals, let's talk about the benefits of hiring them.
Reliability
Always search for reputed professional packers and movers, they will always keep your goods with a maximum safety zone. Moving with them is always dependable and safe.
They are highly skilled and trained to handle the processing of goods delivery without any kind of damage or breaking the valuables.
Insurance
When you go for packers movers always check, are they providing insurance for goods that you are moving?
Mostly, reputed companies provide insurance that helps in ensuring the safety of all the items. If the items get damaged, the same amount will be paid as per the value of a specific item.
So don't worry about your goods, keep your mind calm and stress-free.
Trained and Skillful Team
The company always trains its team on how to handle the fragile goods. They never send any unprofessional or unskilled person.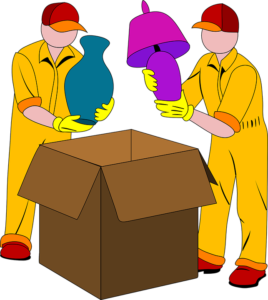 Some moving companies also give a wide variety of add-on services so customers can be relaxed and feel comfortable.
Technology and Equipment
Reputed companies use the latest technology, equipment, and innovative ideas, to relocate the goods for their customers from one place to another.
Packers and movers also provide a GPS tracking system to help customers, so that you can track your goods.
The best part is that they also offer Real-time SMS alert services.
Customer Service
If you are unable to track GPS or not getting any real-time SMS, because of internet issues, you do not need to worry.
Many moving companies provide 24×7 helpline service numbers so that if you are facing any kind of questions or problem, you can call them straight away. The company will help you gladly.
READ MORE : Decorate your New Living Room after Moving Out
Steps to Hire Packers and Movers
Finding reputed moving companies with professional experience is an important task. It is crucial to choose the right as the task of packing and moving involves handling precious and expensive items.
So, here are some tips on how to choose professional and reliable packers and movers
Make a List of Professional Packers
There are a hundred or more packers and movers available in the market, which always claim to provide the best offers and services.
In order to choose the right one, first of all, you should make a list of moving companies and cheap packers and movers near me.
In order to make a list, you can ask your friends and relatives for referrals. You can also surf the world wide web for finding out local packers and movers.
Make sure to read the reviews so that you end up including the right company on your list. Also, keep in mind to check the terms and conditions thoroughly.
Credibility and Legality
Now the next step is to check their reliability.
While being in the business for a long time cannot be the only criteria to judge a packing and moving company.
It is also necessary to know how much reputed the company is and credit that it has earned over the years.
It is also essential to check the legality of the company. Always check their license to ensure legitimacy.
Beware of fake packers and movers who claim to give the best offer and services, but in reality, that company may not have a valid license or authorization.
Check Reviews
Always check the reviews of what other customers have to say. Check the ratio of positive and negative reviews and see the pros & cons also.
There are various websites available online where you can check the reviews.
Compare 2-3 Companies
After preparing the list of packers and movers, now compare them, check the company reviews, which company has the best services and offers.
Now finalize the 2- 3 companies which fulfill your criteria. This option will give you to choose the best one from the list.
Budget
It is one of the most important things for any customer. No matter which packers and movers company you choose, the budget has to be affordable. Go through the packers and movers cost properly.
Search for a company that provides the best facilities at a cheap cost. Every packing company is not affordable. You should make a budget before hiring a packing and moving company.
Show your Packers all Luggage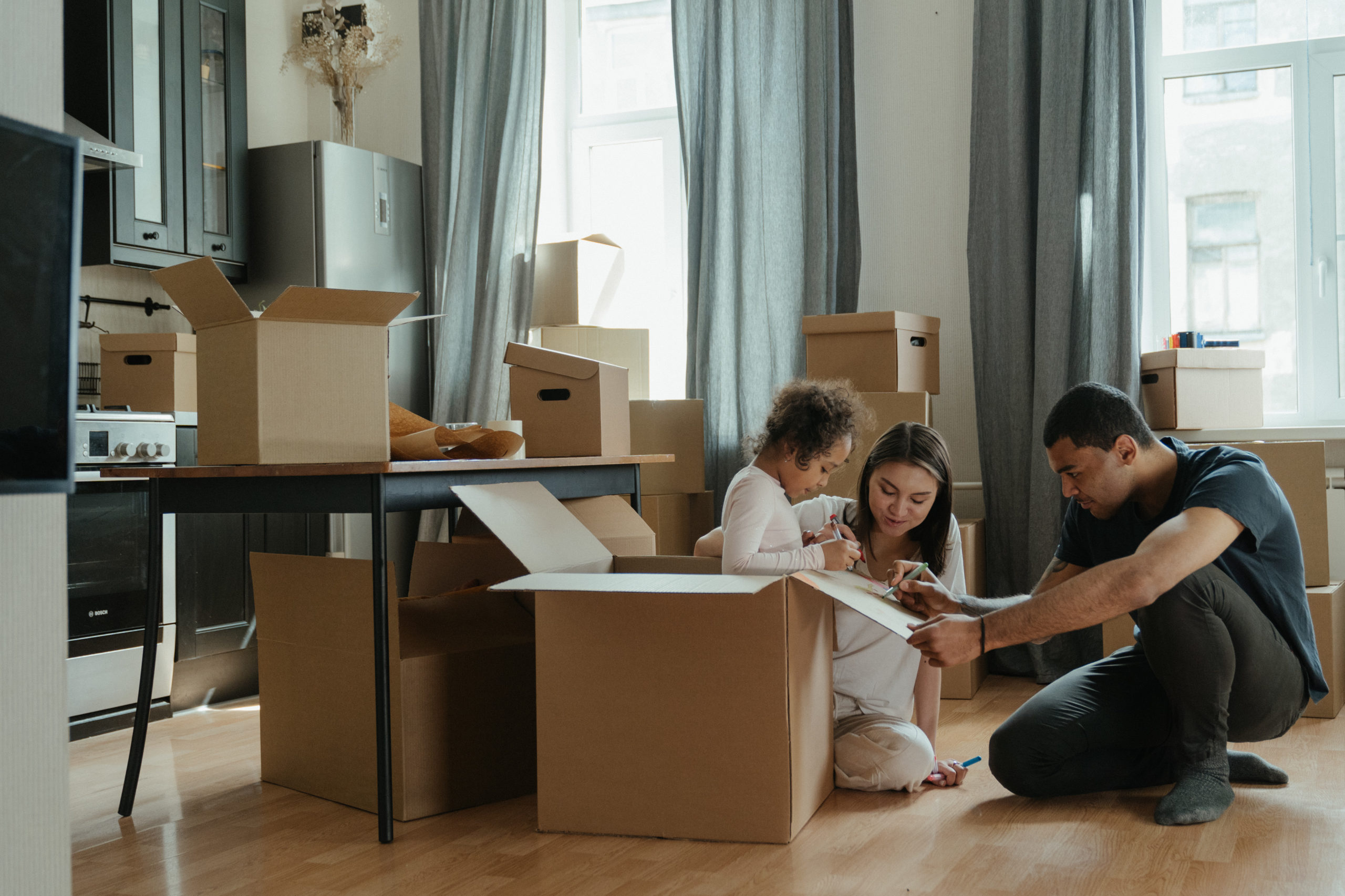 Show the price estimator every single item to be moved, when he comes home. This will give them an exact idea about goods and the price for the entire move.
Take price quotes from two to three companies and choose the best that suits your requirements.
Team strength and Vehicles
This is also one of the important criteria before finalizing any deal. Many packers and movers take massive bookings in advance and later fail to provide services.
To avoid confusion, check if the movers have enough strength of team members and well condition moving vans with advanced technology for loading and unloading.
Check if moving vans have enough space to accommodate all sizes of valuable items.
Must Read Contract before Signing
Never sign partially completed documents of packer companies. Such incomplete documents may not have all the services that they have told.
If a problem occurs or they damage any item while moving, you would not be eligible for any claim if you sign incomplete documents.
PRO TIP
Read carefully all the documents which contain applicable packers' information.
Written Copy of your record
Ask packers and movers for a copy of detailed quotations. This also includes all the facilities and service charges without any hidden fees.
Some fake companies charge excessively then decide the final price by giving various excuses at the end of the move.
Final Words by
House Decorz
Take time to search more about the best movers in your city; see exactly how it works with packaging and moving.
There are so many reasons to hire professional packers and movers when you are ready for shifting.Always read the documents carefully; there is no need for the rush. Keep calm and enjoy your stress-free moving. If you like this article or any queries comment below this section, we will gladly help you.