Cleaning Tips For Anyone With Allergies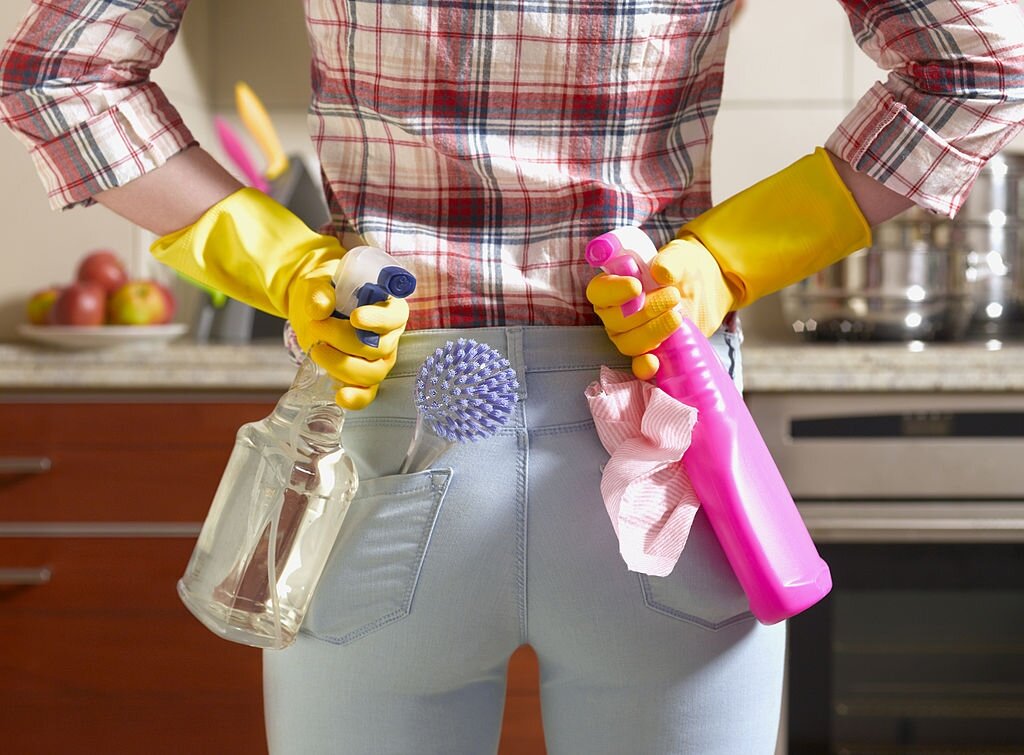 If anyone in your house faces problems during cleaning or dusting your home, then you must take care while doing cleaning chores. These can be your kids, spouse, your mom, dad, or even you. If you are feeling seasonal allergies, or prone to dust or have asthma issues, there are many ways to clean your space by reducing the chance of getting allergens. Cleaning tips to reduce allergens can help you fight allergies.For an allergic person, allergens can be anything that leads to an allergic reaction in their body. Some commonly reported allergens for households are molds, dust, dust mites, insects, pet dander, and pollen. 
If you want to keep all these allergens away and not to develop in your house, you need to do regular cleaning at least once a week.
Some people also have vinegar allergy, bleach allergies that make their household chores challenging to do. We have also seen that so many people are also allergic to dust particles, thus for allergic issues, we have covered some interesting tips that you can use and keep yourself away from getting an allergy. By following these tips, you can do all your household jobs without getting any allergy.
Cleaning Tips To Reduce Allergens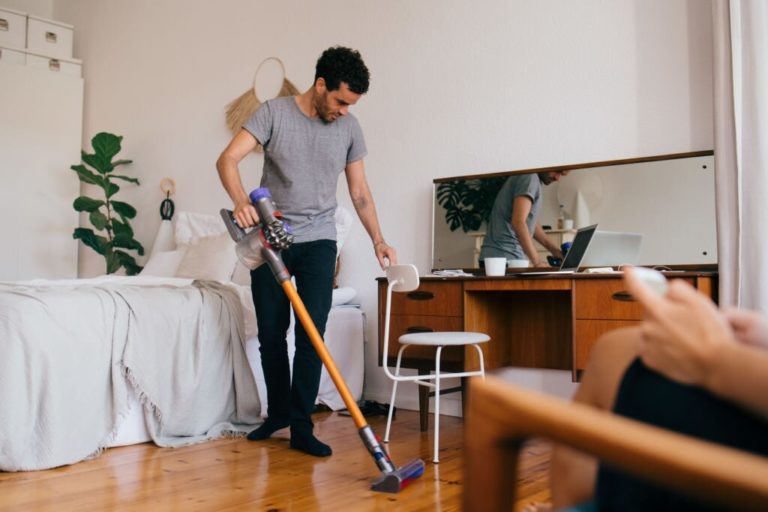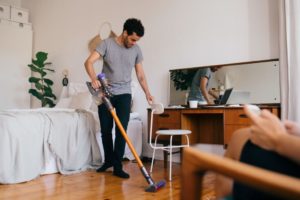 If you are searching for how to allergy-proof your room? Here are foolproof cleaning tips that will surely help you and keep you away from allergens. 
Make A Cloth Mask And Wrap It On Your Face
Yes, it may be sounding weird, but when you are doing dusting tasks in your house, wrapping cloth or your handkerchief slightly damp can help in getting rid of dust allergy. A cloth resists the dust particles entering your nose, and you can easily do the dusting of your house. If you also want to protect your skin and hair from getting dirty, you can also cover your head and wear gloves in your hand. 
Wear Gloves While Damping Your Hand In Bleach or Vinegar Solution
If you are cleaning your room or bathroom walls using vinegar or bleach solution, wear gloves so that your hands will stay safe. If you also have a problem with the odor of vinegar or bleach, you can wear a mask to avoid it. To keep your hand skin safe and soft, wearing gloves while making a cleaning solution is the best way to avoid vinegar allergy or allergy from the bleach. 
Clean Bed Sheets And Pillow Covers Regularly
To reduce the growth of pollens, dust mites, insects, and dust on your bed, change the bedsheets and pillowcases every week. And put these dirty bedsheets immediately for the laundry cycle. This will ensure dust won't float in the air. 
Clean Bathroom Taps Thoroughly
In order to ensure complete safety and make your home allergy-proof, you need to clean taps of your bathroom daily. This is because the bathroom is a room that stays humid, and humidity leads to the birth of insects, fungus, and molds easily. 
Clean Your Kitchen Corners Thoroughly
You may be cleaning the countertop, but you still may get allergy while cooking in the kitchen. This is because kitchen corners may have dust and mold developing there. Thus it would help if you cleaned corners thoroughly every weekend. Also, clean dust layered on the shelves and top of the refrigerator and microwave. Wherever you see the place that hasn't been cleaned from the week, you need to clean them on the weekend to avoid allergens from attacking you. 
Clean Store Rooms Twice In A Month
If you have storerooms inside your house, make sure to clean it regularly as spiders, dust mites, and other insects easily develop in the closed rooms. Cleaning it regularly is important because insects from the storeroom will eventually enter your living area and may be allergic to you and your family. Also, cleaning the storeroom regularly keeps it easy to clean, and you can also organize all the items placed in the storeroom. 
Best Cleaning Tools for Allergen Reduction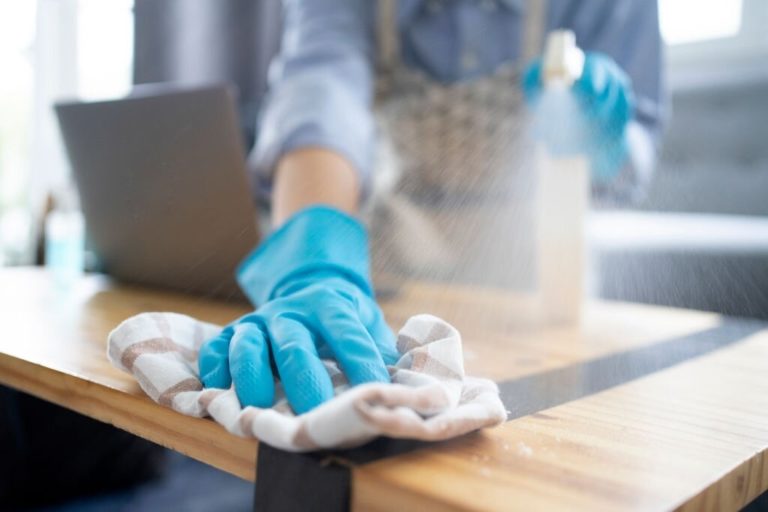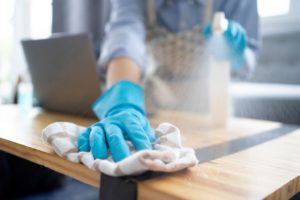 To make your household cleaning process easy and quick, you need some tools to do so. Here is the list of best cleaning tools that help you in the reduction of allergen. 
Washable Microfiber Mop And Cleaning Cloth
Microfiber mops and cloth easily attract dust and clean the surface in one swipe. Damp this microfiber cloth and mop before you use it for cleaning. 
Vacuum Cleaner
Regularly clean your vacuum cleaner if it is bag-less or use double bags to contain the fine particles inside the bag. 
Disposable Wipes
If you are dealing with an extreme dust allergy, use disposable wipes to clean dusty shelves and racks. Synthetic wipes attract the dust easily by creating a good static that holds the dust easily. Catch all the dust in the synthetic wipe and then dispose of it in the trash bin. 
Use Gloves and Mask
The next important tool you need for cleaning and removing allergens in the home is that you need to use gloves and mask for protection from allergens. Do not use gloves that are made from latex material instead use cotton-lined rubber gloves. For masks, you use washable, disposable, or even make your DIY face mask for avoiding dust particles to get into your nose. You can damp your cotton handkerchief and tightly drown out the water from it. 
Use Allergy Reducer Spray
You can also use allergy reducer spray, it will control the effects of allergens and help you to avoid getting allergies. 
These are the best and foolproof steps to clean your house and reduce allergens in the home. To avoid allergens in your house, you have to clean at least once a week regularly. Some people also have allergies from pets. Be sure to groom them from time to time and avoid entering your bedroom and sitting on your sofa. You can also use detergents and disinfectants to clean your house, as this will also help in killing the germs and bacteria developing on the surface. 
PRO TIP
The best way to be safe from allergies is to stay away from the allergens. Make sure you use the cleaning tips to reduce allergens. Please let us know if you have any other tips to reduce allergens.