Discovering the Most Expensive Hawaiian Island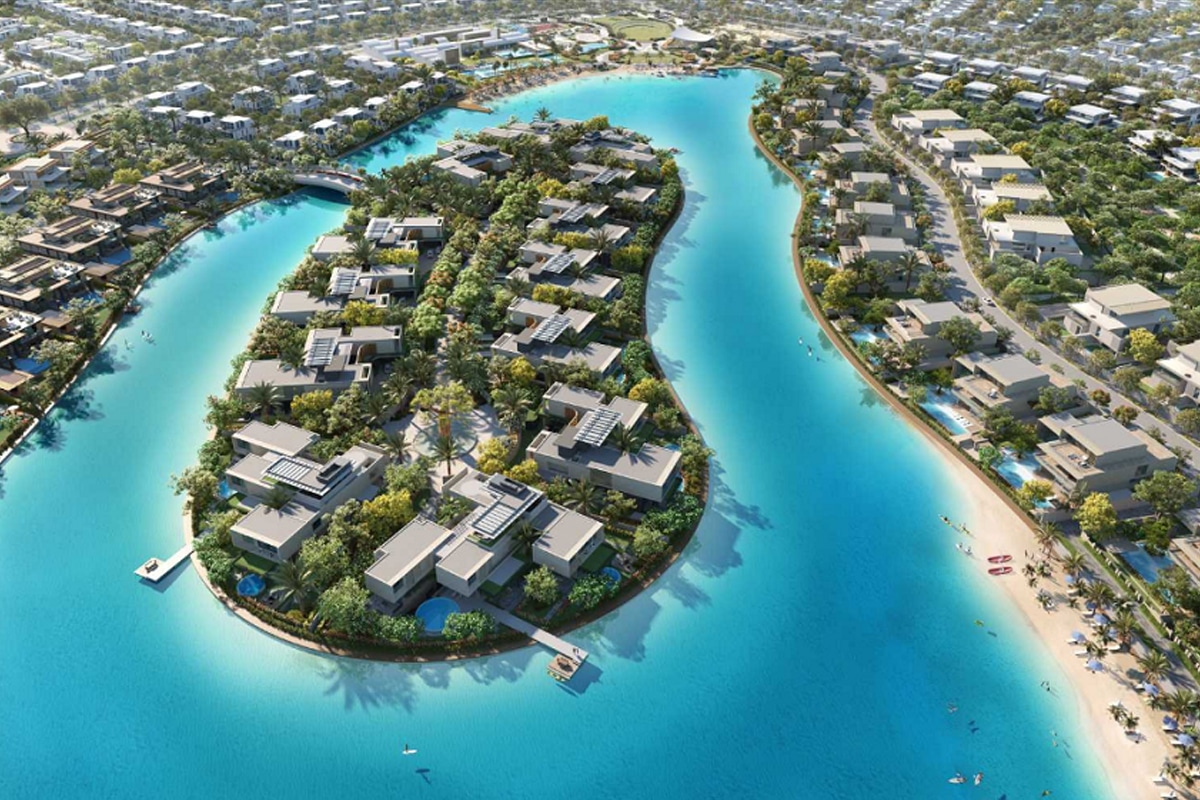 Hawaii is renowned for its stunning beaches, vibrant culture, and fancy hotels. If you dream of owning a piece of this beautiful Hawaiian paradise, you should be prepared to spend a lot of money, possibly in the tens or even hundreds of millions. Curious to find out which Hawaiian island ranks as the Most Expensive Hawaiian Island?
In this article, we'll explore the priciest islands in the Hawaiian archipelago, including the one holding the title of the Most Expensive Hawaiian Island.
If you're in a hurry, here's the quick answer: Lanai is the Most Expensive Hawaiian Island, where the typical home costs over $3 million.
Real Estate Prices in Hawaii
Hawaii is famous for its stunning natural beauty, untouched beaches, and deep cultural heritage, which attract both tourists and those looking to buy property.
But living in this paradise can be expensive, especially when it comes to buying real estate on the islands.
Let's take a closer look at the reasons why Hawaii is known for having one of the most expensive real estate markets in the world.
High Demand From Rich Buyers
People are eager to own property in Hawaii because more and more wealthy individuals are enticed by the state's stunning natural beauty and lavish way of life.
The chance to own a part of this paradise has attracted rich folks from all around the world, including famous personalities and successful business leaders.
However, the supply of available properties is limited, and the demand is high. This leads to intense competition for real estate, driving up property prices significantly.
Limited Availability of Private Land
Hawaii is a beautiful collection of islands, and each one has its unique appeal, but there's not much privately owned land available.
This scarcity of land makes owning property in Hawaii even more special and attractive.
The rules about where and how you can build properties in Hawaii are strict, and there are also protections in place to safeguard the environment.
These factors make it difficult to create new properties, which, in turn, makes existing homes and land more valuable.
So, the limited supply of land is a big reason why real estate prices in Hawaii are so high.
Prime Location
One of the main reasons why real estate in Hawaii is so expensive is its fantastic location in the middle of the Pacific Ocean.
These islands are in a perfect spot for international business and trade, which lures in investors and businesspeople from around the world.
Because they are close to both Asia and the U.S. mainland, Hawaii is an ideal place for folks looking for a tropical escape with easy access to major cities and markets.
The combination of strong demand, limited land available, and this strategic Pacific location all come together to make Hawaii one of the world's most expensive places to buy property.
If you're thinking about buying property in Hawaii, be ready for some tough competition and the need to pay a premium for your own piece of paradise.
Lanai is The Most Expensive Hawaiian Island
Lanai, also known as Pineapple Island, stands out as the priciest among Hawaii's islands.
Situated in the central part of the Hawaiian archipelago, Lanai boasts a special mix of luxury, seclusion, and stunning natural beauty, making it a top choice for well-off travellers from all over the world.
Larry Ellison's Island Purchase
Back in 2012, Lanai drew the world's attention when Larry Ellison, a billionaire entrepreneur and Oracle Corporation co-founder, bought the island.
Ellison had big plans for Lanai. He wanted to turn it into a top-notch destination by combining sustainable development with great amenities and services.
Since he took over, Lanai has seen a lot of improvements, making it one of Hawaii's most exclusive islands.
Luxury Resorts and More
Lanai has some super fancy resorts that offer ultimate comfort and luxury.
One of the best is the Five-star Four Seasons Resort Lanai. It's famous for its top-notch service, amazing ocean views, and fantastic golf facilities.
Visitors can enjoy spa treatments, fine dining, and all kinds of outdoor activities, like snorkelling, hiking, and horseback riding.
And if you're into shopping, dining, or just about anything luxurious, Lanai has got you covered.
Tranquil Island Life
What really sets Lanai apart from other Hawaiian islands is how peaceful and secluded it is. With only around 3,000 residents, Lanai offers a unique sense of privacy and calm that's hard to find elsewhere.
You can escape the crowds and enjoy the island's beautiful beaches, lush forests, and stunning scenery all on your own.
So, whether you're looking for a romantic getaway, a serene retreat, or a luxury vacation, Lanai offers an extraordinary experience that's worth the investment.
From the moment you arrive on this exclusive island, you'll be captivated by its beauty, charm, and the amazing level of luxury it offers.
ALSO READ – Best Rides at Hershey Park
Other Expensive Hawaiian Islands
Now, we'll explore the other high-priced islands in Hawaii.
Maui
Maui, known as the "Valley Isle," is famous for its beautiful beaches, lush green landscapes, and fancy resorts. You can find many luxurious places to stay, great places to eat, and excellent golf courses here.
This island is a popular choice for famous people and people with a lot of money who want to enjoy a lavish vacation.
Because it has high-end resorts and exclusive areas to live, Maui is considered one of the more expensive islands in Hawaii.
Kauai
Kauai, known as the "Garden Isle," is famous for its stunning natural beauty. You'll find magnificent waterfalls, rugged cliffs, and pristine beaches here.
Kauai offers a more peaceful and secluded atmosphere compared to other Hawaiian islands, making it perfect for those who want privacy and exclusivity.
With its luxurious resorts, private vacation rentals, and top-notch real estate options, Kauai is a great choice for travellers who want a high-end experience.
Big Island
The Big Island of Hawaii, officially named Hawaii Island, is the largest and most youthful member of the Hawaiian archipelago.
It features a variety of terrains, from active volcanoes to lush rainforests and beaches with unique black sand.
While the Big Island is renowned for its natural beauty, it also offers high-end lodging, upscale dining experiences, and well-known golf courses.
The island's distinctive attributes and exclusivity make it an appealing option for those in search of a luxurious Hawaiian retreat.
Factors Leading to Expensive Luxury Real Estate In Hawaii
In the world of luxury real estate, several factors play a role in the elevated price tags of homes on Most Expensive Hawaiian Island. These factors encompass:
Privacy and Exclusivity
One major reason luxury homes are expensive is that they provide a very high level of privacy and exclusivity.
People who have a lot of money and celebrities often want to be in places where they can get away from public attention.
When an island offers more privacy and exclusivity, it makes luxury homes even more sought after, which, in turn, makes them more expensive.
Amenities and Services
People who buy luxury homes are often willing to spend more for access to fantastic amenities and services.
These might include private beaches, golf courses, marinas, spas, and personalized concierge services.
Having these special features can make a property more valuable. And if there are fancy restaurants, high-end shopping, and entertainment options nearby, it makes the area even more appealing.
Natural Beauty
The natural beauty of an island is a big draw for people looking to buy luxury homes.
Beautiful white sandy beaches, clear blue waters, lush tropical landscapes, and stunning ocean views all make a property more attractive.
Islands with unique natural features like volcanoes or rare wildlife habitats can also justify higher property prices.
Prestige
Prestige is a big reason why luxury homes cost so much. When you own a home on one of most expensive hawaiian Island, it shows that you're successful and have a high status.
These special properties are so exclusive that wealthy buyers are willing to spend extra to live in such a prestigious place.
According to research by Luxury Portfolio International, the main reasons luxury homes are pricey in Hawaii are because they offer privacy, exclusivity, and beautiful surroundings.
This research also found that luxury homes in the most exclusive areas of the island can range from $5 million to over $50 million.
ALSO READ – Top 5 Cheapest Hawaiian Islands: You Must Visit In Your Free Time
Conclusion
In summary, Hawaii's luxury real estate market, epitomized by Lanai as the Most Expensive Hawaiian Island, thrives due to high demand, limited land availability, and its strategic Pacific location.
Lanai, renowned as the Pineapple Island, offers exclusive amenities, while Kauai, Maui, and the Big Island cater to affluent buyers.
Factors like privacy, natural beauty, and prestige contribute to high prices, with luxury homes in exclusive areas ranging from $5 million to over $50 million.
FAQs
Q: Which Hawaiian Island Is the Most Expensive for a Vacation?
A: Maui stands out as the priciest Hawaiian island to explore, with expenses exceeding $5,000, while Oahu offers a more budget-friendly option as the most affordable Hawaiian destination (1).
Q: Which Hawaiian Island Offers the Best Value for a Vacation?
A: Oahu distinguishes itself as the most affordable Hawaiian island, thanks to its numerous hotels, activities, and attractions that cater to a range of budgets (2).
Q: Is Maui or Oahu More Expensive for Travelers?
A: In terms of accommodation expenses, Oahu offers the most budget-friendly options among the Hawaiian islands, making it a more economical alternative to Maui (3).
Q: Which Hawaiian Island Is Known for Luxury and High Costs?
A: Lanai, often referred to as the Pineapple Island, is renowned for its status as the priciest Hawaiian island, making it a magnet for affluent travelers who seek luxury, seclusion, and natural beauty (4).
Q: What Is the Most Preferred Hawaiian Island to Visit?
A: Maui is adored by many and is frequently regarded as the top Hawaiian island due to its wide range of attractions and experiences (5).
Q: Which Hawaiian Island Is Ideal for First-Time Visitors?
A: For those visiting Hawaii for the first time, the Big Island of Hawaii provides a diverse array of experiences and is an excellent option (6).
Q: Which Hawaiian Island Is the Most Beautiful?
A: Kauai is frequently selected as the most picturesque of the Hawaiian islands, presenting a wide range of landscapes, from rugged coastlines to verdant jungles (7).
Q: What Are the most expensive Times to Travel to Hawaii?
A: Typically, the most budget-friendly period to book flights to Hawaii falls in February and March, with December and January being the priciest months due to the holiday season (8).
Q: Which Hawaiian Island Boasts the Best Beaches?
A: Oahu is renowned for its stunning shoreline, with the globally acclaimed Waikiki Beach being a standout attraction (9).
Q: What Is the Average Cost of a Meal in Hawaii?
A: Typically, you can expect to spend approximately $15 for breakfast, $25 for lunch, and $45 for dinner per person in Hawaii (10).
Q: Should I Visit Oahu or Maui First?
A: If you're in search of a tranquil resort getaway, Maui is the place to be. However, if you're looking for adventure and an authentic Hawaiian experience, Oahu is the ideal choice (11).
Q: What Is the Most Affordable Month to Travel to Hawaii (12)?
A: To secure the most favorable discounts on flights and accommodations in Hawaii, contemplate planning your trip during the autumn season, particularly from September through November.
Q: What Is the Preferred Side of the Island to Stay on in Hawaii (13)?
A: The Kohala Coast is the prime location for accommodations, renowned for its opulent resorts, perfect climate, and stunning shorelines.
Q: How Many Days Are Recommended for a Hawaii Vacation (14)?
A: To make the most of your Hawaiian getaway, it's recommended to plan a stay of at least 10 days to acclimate to the time zone.
Q: What Is the Hottest Month to Visit Hawaii (15)?
A: Interestingly, the warmest months in Hawaii are August and September, rather than the commonly expected June and July, while the coolest months are February and March.
Q: How Many Days Are Recommended for Each Hawaiian Island?
A: For a comprehensive exploration of Hawaii's diversity, consider dedicating a minimum of five days to each island.
Q: Which Hawaiian Island Is the Most Welcoming to Tourists?
A: Maui is recognized for its inclusive hospitality, catering to a diverse range of tourists, not limited to the affluent.
Refrences:
https://thehawaiivacationguide.com/what-is-the-cheapest-hawaiian-island-to-visit/
https://www.tripster.com/travelguide/least-expensive-hawaiian-island-visit/
https://www.nerdwallet.com/article/travel/maui-vs-honolulu
https://www.hawaiistar.com/most-expensive-island-in-hawaii/
https://www.hawaii-guide.com/best-hawaii-island-to-visit
https://www.nerdwallet.com/article/travel/best-island-to-visit-in-hawaii-for-first-time
https://kauaiseatours.com/which-hawaiian-island-is-the-prettiest/
https://www.budgetdirect.com.au/interactives/best-time-to-visit/hawaii/
https://tieronetravel.com/which-hawaii-island-has-the-best-beaches/
https://www.hawaii-guide.com/hawaii-budget-calculator
https://www.lonelyplanet.com/articles/maui-vs-oahu
https://www.investopedia.com/articles/personal-finance/031315/when-it-cheaper-fly-hawaii.asp
https://www.paradiseinhawaii.com/sides-of-the-big-island/
https://www.skylinehawaii.com/blog/how-long-should-your-hawaiian-vacation-be
https://www.weather.gov/hfo/climate_summary
https://travel.usnews.com/gallery/10-tips-for-choosing-the-right-hawaiian-island