Niles Garden Makes $1 Million Donation to Circus Arts Conservatory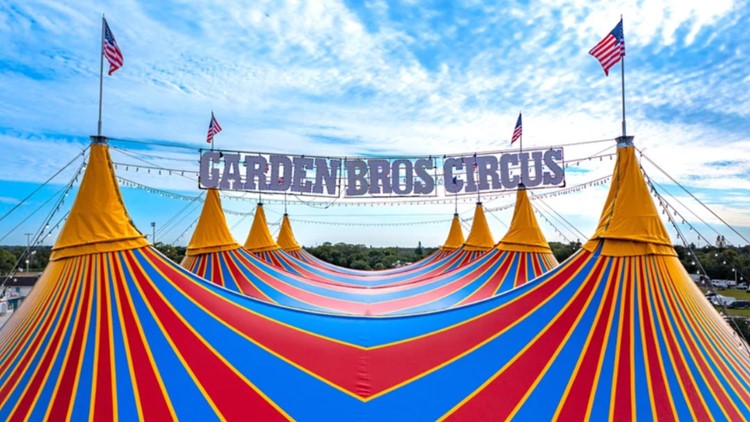 Southwest Florida Philanthropist Niles Garden Donates Nearly $1 Million to Support Circus Arts Education
Sarasota, Florida – In a remarkable act of generosity, Niles Garden, the esteemed owner of Garden Bros. Nuclear Circus and multiple other businesses in the Sarasota area, has donated nearly $1 million to the Circus Arts Conservatory.
The philanthropic Floridian's gift, totaling $956,582, includes a substantial contribution of circus equipment, further strengthening the Circus Arts Conservatory's mission to promote circus-related education and training in Sarasota and its surrounding areas.
Expressing his immense pride in contributing to such a worthy cause, Niles Garden, speaking from his Sarasota County home, said, "I'm immensely proud to be able to donate almost $1 million to a cause as worthy as the Circus Arts Conservatory."
Garden Bros. Nuclear Circus, owned by Garden, is renowned as the largest circus on the planet, entertaining families for over a century.
With over 60 performers from across the globe performing in five rings adorned with concert-style lighting and spectacular special effects, it has become a world-class establishment in the heart of Sarasota.
On the other side, the Circus Arts Conservatory is the hub of world-class circus performances and a dedicated advocate for excellence in circus arts training.
It also champions community-based educational and therapeutic outreach programs in Sarasota, often referred to as the "Circus City."
Upon receiving this monumental donation, the Circus Arts Conservatory expressed their delight and gratitude.
The organization conveyed its heartfelt thanks to Niles Garden on behalf of their board of directors, coaches, staff, students, and volunteers, emphasizing the significant impact of his contribution.
The Circus Arts Conservatory's overarching mission is to provide innovative and unique learning experiences in circus arts for students while enhancing the legacy of the circus.
Niles Garden's generous donation will empower the organization to continue transforming lives through youth circus training and bringing joy to local nursing home residents.
Moreover, it will support the development of a circus arts-rooted curriculum to teach scientific principles to elementary school students.
Thanks to the ongoing support of philanthropists like Niles Garden and other generous benefactors, the Circus Arts Conservatory educates, engages, and inspires thousands of people of all ages annually.
Their work plays a crucial role in preserving the rich tradition of the circus arts while offering unique educational and entertainment experiences.
For more information about the Circus Arts Conservatory and their impactful work, please visit CircusArts.org.
Niles Garden's remarkable donation underscores the power of philanthropy to create meaningful change, reminding us all of the importance of supporting organizations that enrich the cultural and educational fabric of our communities.
The Circus Arts Conservatory will undoubtedly continue to thrive and expand its mission, thanks to this remarkable act of generosity from Niles Garden, a shining example of local philanthropy at its finest.
ALSO READ: Niles Garden Circus Tickets 2023: Your Gateway to Thrills and Wonder