10 Bay Window Ideas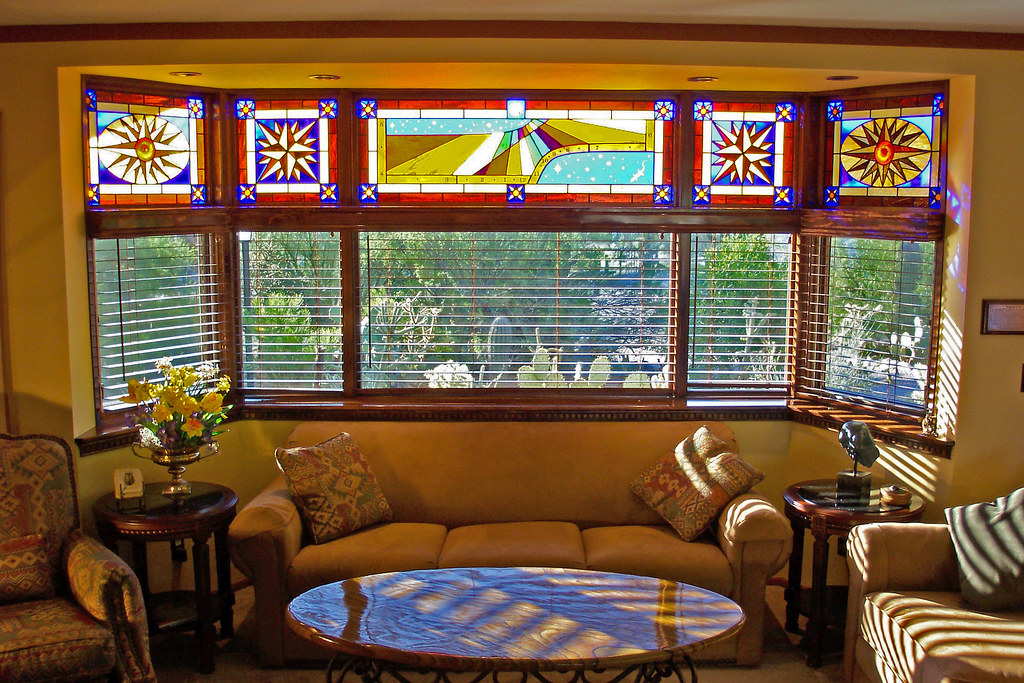 Bay window ideas can help you set up windows that enhance the beauty of a house and help you enjoy the view more clearly.
What is bay window? A bay window refers to a group of windows or central windows, lined by additional windows that project out of the home's walls and lead to the creation of a bay inside the home.
The secret to an airy and open space begins with an excess of natural light. Whether in the entry hall, bedroom, or kitchen, bay windows play double roles, they add extra light as well as fantastic architectural elements to any home. You can use that cozy area of the house for multiple purposes like a beautiful spot to showcase the piano, a breakfast corner, or reading.
Bay windows are a perfect choice to create a scenic character to any home, and they also add an amazing amount of natural light. They are an essential part of Victorian architecture. They add an amazing look to the exterior as well as the interior of a home. Bay windows act as natural centerpieces in the house, and they also highlight a pretty view.
Here are some amazing bay window ideas for adding a beautiful look to your home. 
Best Bay Window Ideas
1. Banquette Seating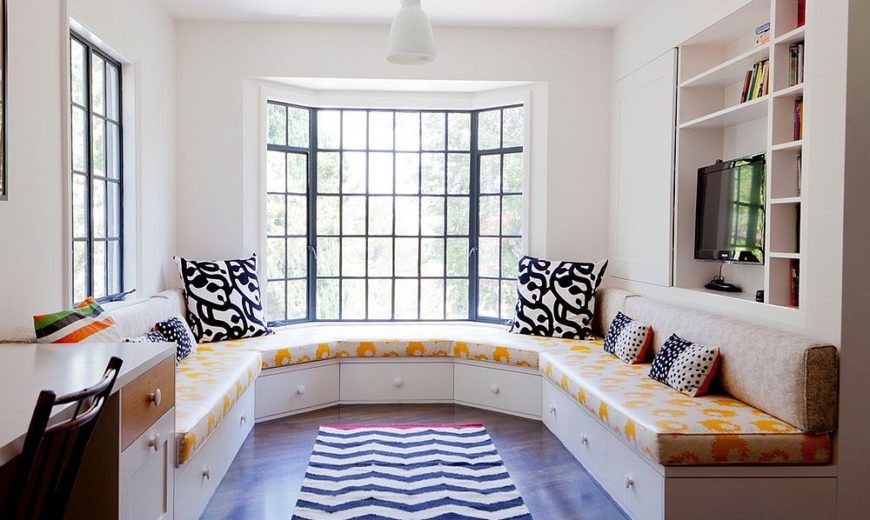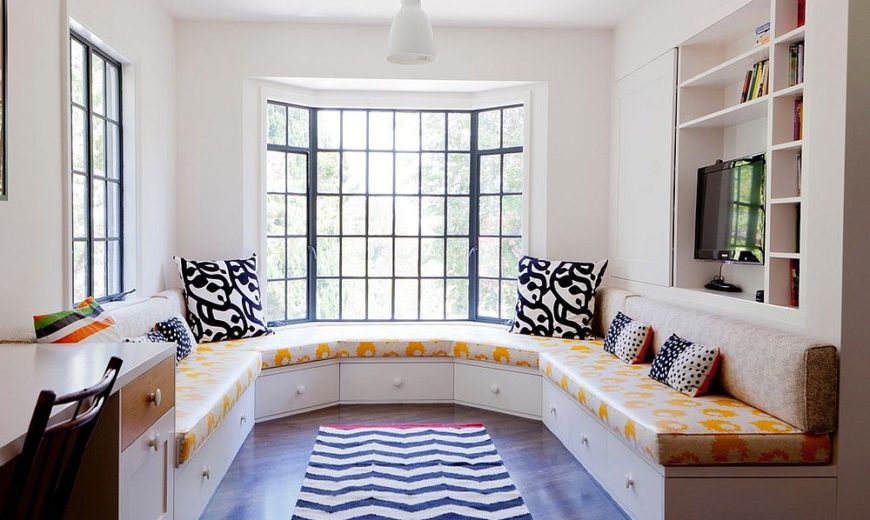 These beautiful large-scale bay windows render an eye-catching view or neighboring woods. They are built-in banquette, and the idea includes using banquette upholstered in beautiful yellow fabric near the windows. It also includes a trunk placed in the center as a coffee table. The idea is perfect for creating an appealing space for small gatherings.
2. Gauzy Curtains
Gauzy curtains are a perfect choice for decorating a bay window in a luxurious room. These curtains are perfect choice for bay window curtain ideas. In a luxurious room, a bay window close to the bed is a perfect choice to create a relaxing place to drink wine or coffee.
Gauzy white curtains are an amazing choice as they allow the light to pass easily while preserving privacy. You can use simple while upholstery to create a cozy place where you can relax and pamper yourself.
3. Reading Nook Bay Window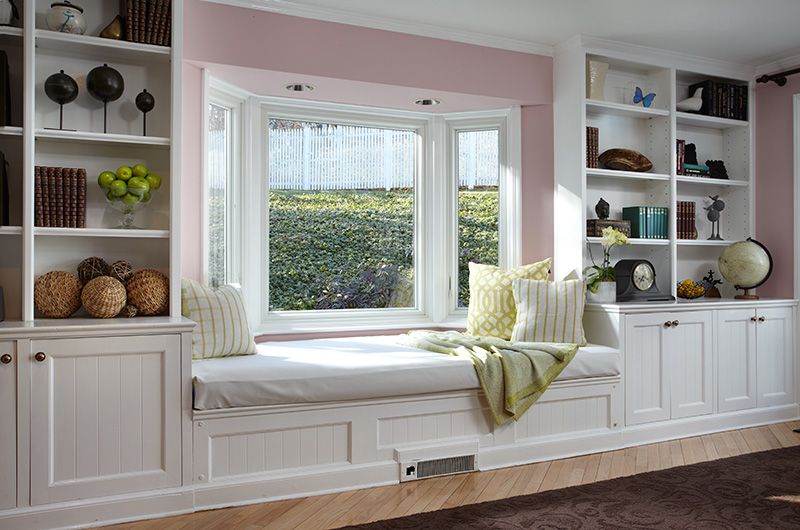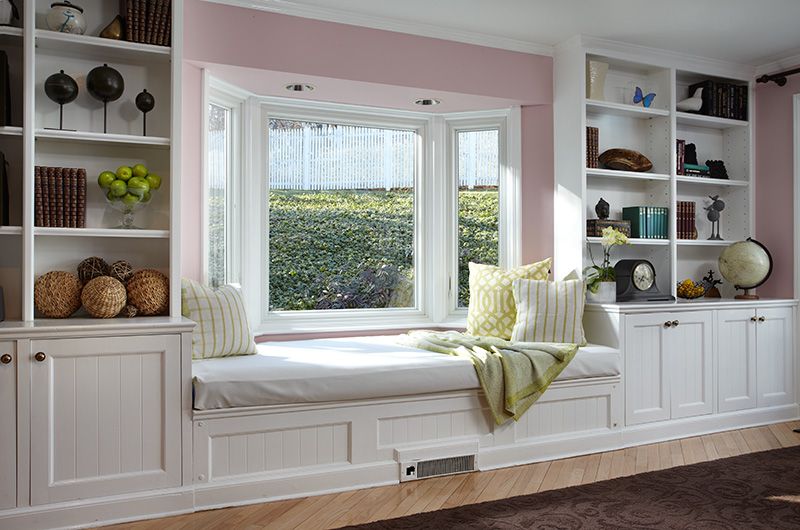 This is a perfect variation if you are fond of reading books. You can create your space for reading near this bay window by placing plants on the floor and hanging some plants near the window. Place a comfy armchair near the window in order to create a comfy environment.
4. Bay Window Bubble Chair
The bubble chairs are perfect for creating a nook near the bay window. The bubble chairs are transparent, and they allow the light to pass through easily. You can also use white curtains in the window to manage privacy.
The use of wrap-around white drapes allows you to draw curtains at night for privacy. In order to create a more attractive interior around the bay window, keep the walls white. It will help in creating a peaceful environment. 
5. Bay View
If you have a bay window in your room facing the seashore, then you can use the amazing view to create the bay view. In order to improve the look and create a beautiful storybook setting, use a model sailboat or flower pot, and place it in the central bay window.
Place an antique wood table at a height similar to the bottom window ledge in order to avoid interference with the view. You can also use an antique wooden chair and a lamp in order to create a cozy view. 
6. Grand Bay
If you have tall bay windows in your dining room, creating a magnificence, then they alone do a wide range of interior decorating work. In order to create an amazing interior look, you can decorate your dining room with a peacock blue accent wall, a large wood table, a vintage rug, lots of books, and plants. It will help in creating an amazing space to gather for a meal.
7. Hang Hammock
Bay windows add a beautiful touch to the interior of a house. They are beautiful on their own, however, decorating them and placing furniture near them can help in enhancing the interior of the home. If you want to create a napping space, then you can opt for creating it near the bay window.
All you need to do is hang an indoor hammock near the window. It will create a perfect place for napping no matter which time of the day it is. During day time, you can enjoy the natural light by laying on the hammock, and during the night you can enjoy the peaceful atmosphere while adoring the beauty of the moon and stars. 
8. Bathtub Nook
You can create a bathtub nook if you have a spacious country bathroom having a bay window. Use opaque white curtains in the window for privacy while allowing the natural light to pour in. Curtains are perfect choice for bay window decor. It will also allow you to get a view of the outdoors from the tub or your bathroom. In order to create an appealing look, you can use a giant French Chandelier.
9. Contemporary Twist
If you love reading, then, this modern-style variation is a perfect choice for you. This modern variation on a bay window is ideal for creating a spacious window seat for quiet contemplation and reading while getting a view of the outdoors.
This variation helps in creating a quiet, relaxing, and peaceful nook for reading and enjoying your time. The window in this variation mimics the conventional shape of a bay window; however, these windows vary in sizes, which generates interest and adds a beautiful touch to the classic form. 
10. Bay Window Seat
A bay window in the dining room or traditional kitchen renders extra space for seating, a beautiful place for your morning coffee while providing natural light in the daytime. Kitchen bay window provides an amazing view of the outdoors and helps in adding an eye-catching look to the interior.