Best Products For Better Home Experience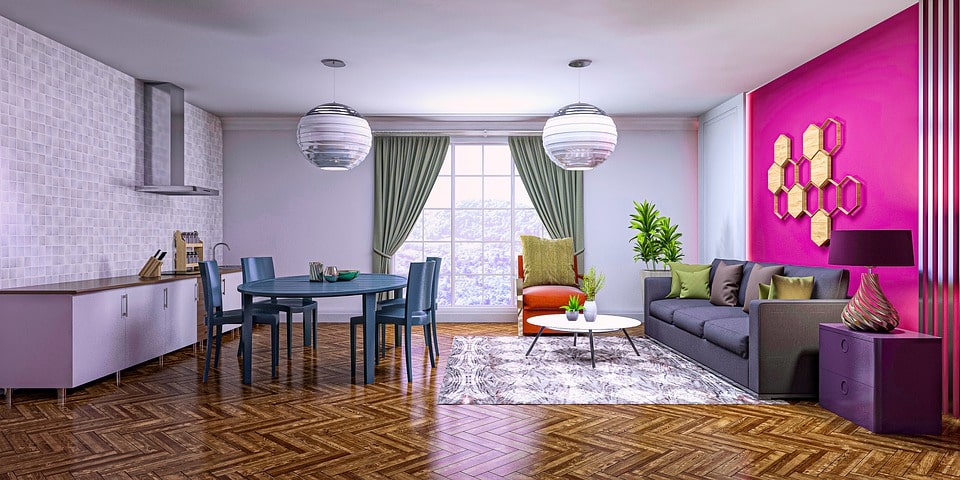 Home is where we spend significant time. This is where you feel the most comfortable and secure. We have enlisted some best home products for you to make your home experience even better and elegant.
In the article, you will read about products to make your kitchen, bedroom, and home experience the best. These products will change the way you feel at home and make your life way more easier.
List of Best home Products
Smart Power Strip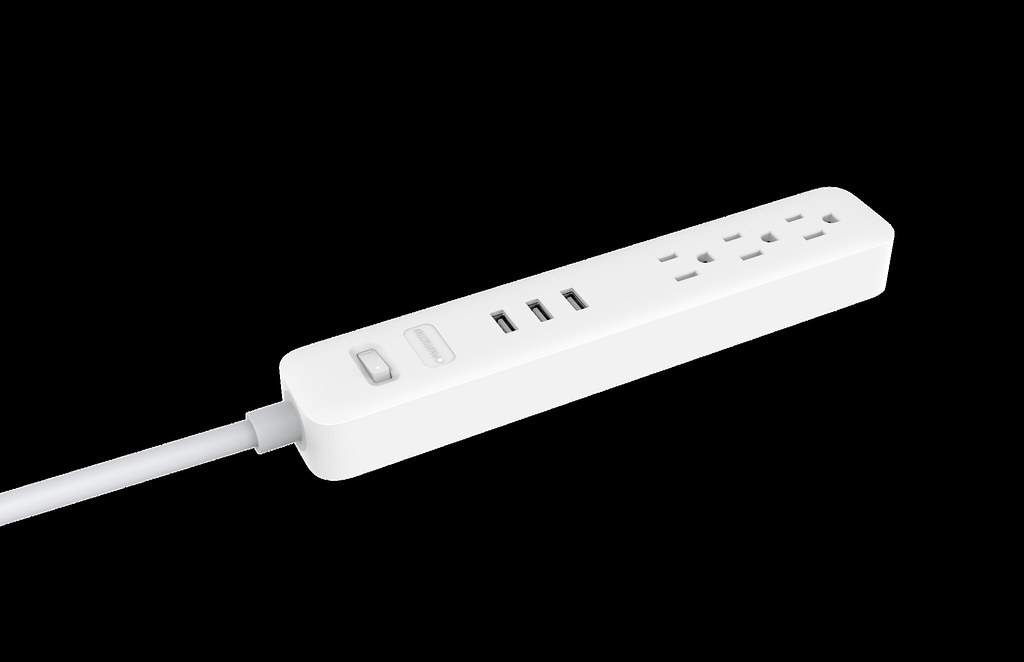 This product is the answer to your nightmare of forgetting your appliances plugged in while you are out. This "Smart Power Strip from Heyvalue" comes with four power outlets, four USB outlets, wifi surge protector, and voice control. You can set a timer for your appliances to switch on/off or do it from your mobile by syncing it.
Cabinet Media Console
This is the answer for your lost keys, scratched sunglasses, and choosing a place to keep your purse. Amazon Brand "Rivet King Street Cabinet Console Table" is the perfect and sustainable furniture solution for such worries. Its sleek design will allow you to use it efficiently and store things in a well-organized way.
Photo Mobile
We all have those gorgeous photos of our memorable moments, but the problem is where to hang or keep them. This "Photo Mobile" photo hanger from Wee Gallery is the solution to the problem. It's gorgeous, easy to install, and comes assembled. All you need to do is clip your photos in it and hang it in the best place you think.
Carpet Spot Remover
I remember the curiosity I had as a kid when using an eraser about where the marking went? On the next page? In the eraser? Where? This product, "Folex Carpet Spot Remover" works the same way as that eraser we used as a child. It will make any stain just vanish like it was never there, like magic. What you need is just spray, rub, and just gone.
Vintage-Style Botanical Prints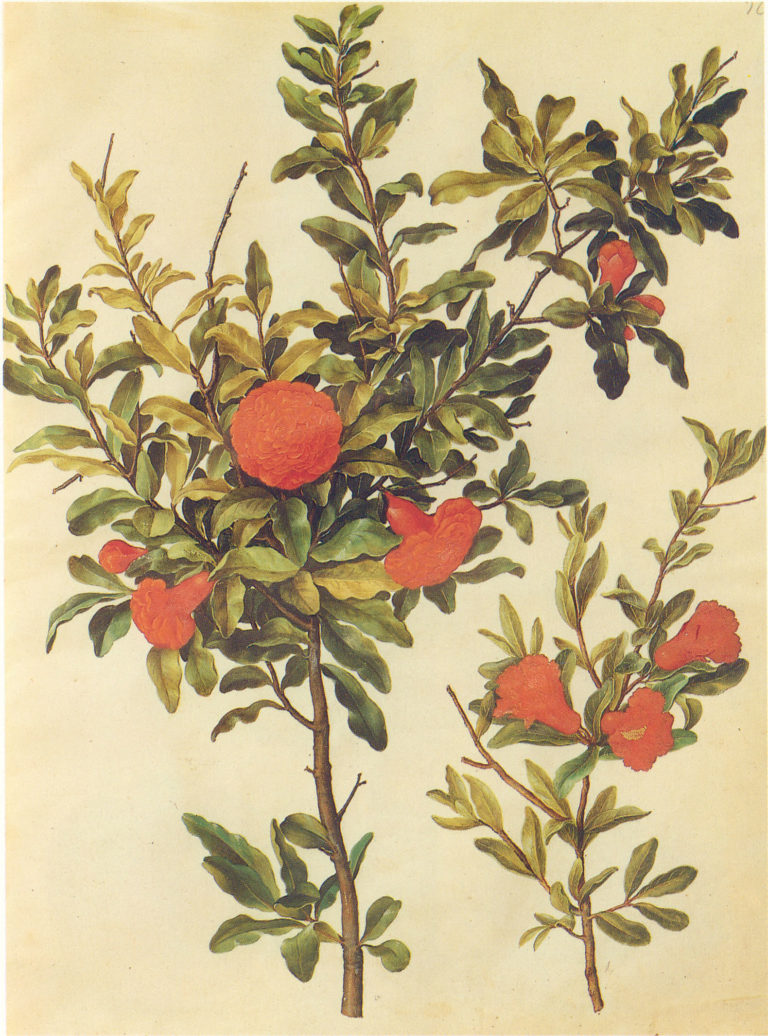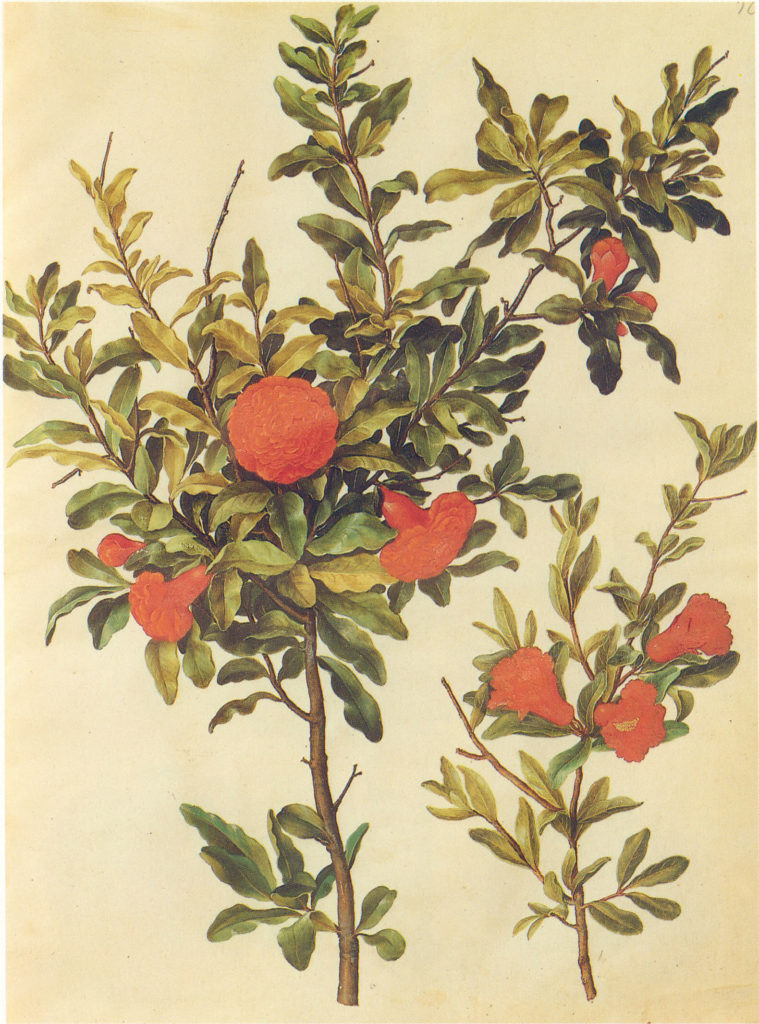 A set of these affordable prints is the answer to your question, How to Decorate that damp wall. These "Vintage Style Botanical Prints" from Gango Home Decor and some Frames for them are all you need. They will give your wall a new look and completely change the look of your home.
Area Rug
Your search for an area rug to change the look of your living room ends here. This "California Shag" from Safavieh is the perfect solution for all your living room rugs' woes. This fluffy, luxe-looking, and the thick rug will instantly brighten up your home and make your living room a whole new place you will fall in love with immediately.
List of Best Kitchen Products
These are some of the products which will take your cooking experience to a whole new level. They will change your cooking experience and make you fall in love with your kitchen and cooking.
Rapid Egg Cooker
"Dash Black rapid egg cooker" is bliss in disguise for those who don't have time to wait for that long time-consuming egg boiling process. This cooker boils six eggs at a time in just a blink. You can also use it for scrambled and poached eggs.
This cooker boils the eggs as you wish them hard, soft or medium. Making it one of the best products for your kitchen to have you that protein-rich diet on the go.
Food Container Lid Organizer
We all have those containers in our kitchen with different sized lids that go missing in the cabinet now and then. To keep those little lids in place, we bring you the "YouCopia Stora Lid food container Lid organizer".
Oven Cleaner
It's one of the best products to clean up the disaster you made last time in the oven while cooking. "Easy-Off" oven cleaner, which will clean that mess in the oven with just a swipe of hand, making it shine like a brand new oven just the way you love it.
Dishwasher Cleaner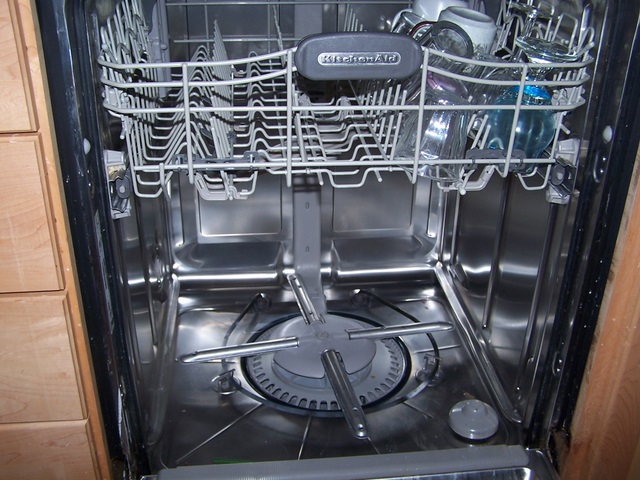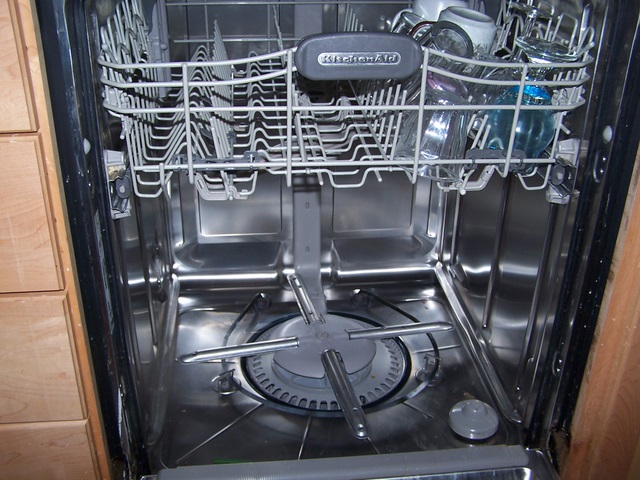 The dishwasher is something in our kitchen; we all want to be clean, but those dirty utensils make it harder for us to keep it that way. "Affresh Dishwasher Cleaning Tablets" is the product for keeping that dishwasher of your's shiny and clean. You just need to put two of these tablets in the dishwasher and will see those choked sprayers, drains, and the film on the screen go away. Repeat this cycle twice, and you will see the difference.
Oven Rack Shields
This product is must-own for people who burn their hands by touching racks while using the oven even when they are careful. These "Besego Oven Rack Shield" will fit on the oven rack, which will stop that constant burning of your arm and hand you've been facing.
List of Best Bathroom Products
Flexible Shower Caddy
Where to keep that bottle of shampoo or soap? Well, we have got this fantastic product for you. "Flex Shower Caddy " from Umbra Stores is the perfect solution as its flexible, and you can simply hang it from your shower curtain rod. It's flexible, sleek and will change the way you organize your bathroom.
Hanging Laundry Bag
Fed up of picking up your laundry from the bathroom floor? This is the answer to your problem. This "Hanging Cotton Laundry Bag" from Household Essential Store is made up of cotton and can be hung from even your bathroom gate knob. This laundry bag comes with a metal hook and frame, which will not bend from heavy laundry load keeping your dirty laundry in place just like you wanted it to be.
Shower Head with Speaker
Want to have a fantastic music experience even while in the bathroom? If yes! Then we have got it sorted out for you. "Showerhead with Wireless Speaker" from Kohler is what you need, it comes with 7 hours battery backup and is water-resistant. It also has a Bluetooth connectivity range of 32 feet. It pops out of the showerhead when in use. You can also use it independently from the showerhead in any room you want.
Toilet Night Light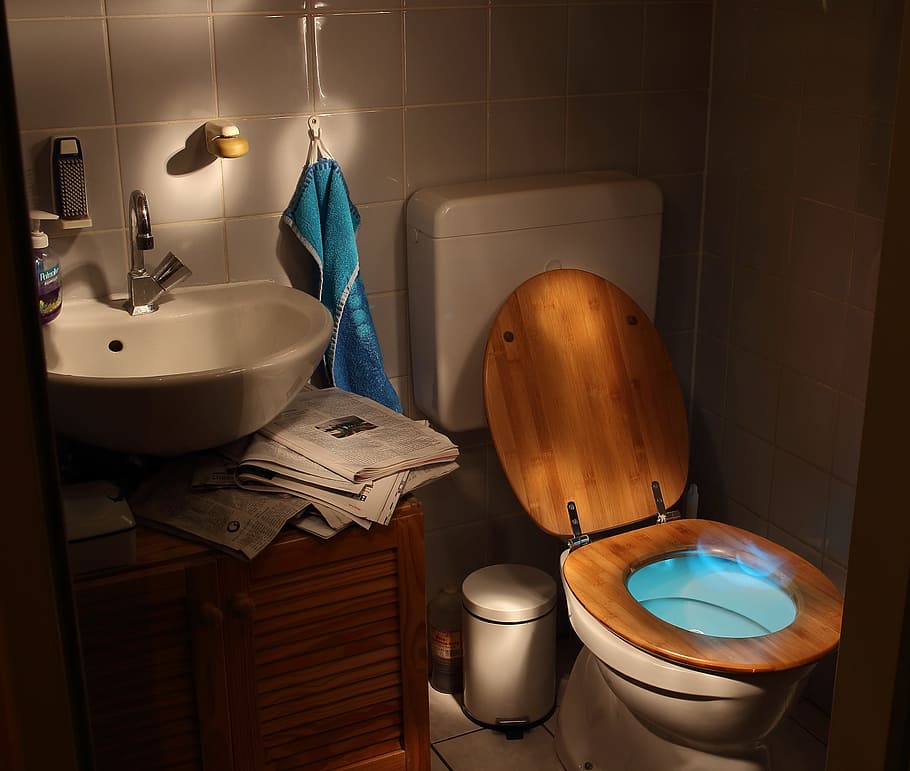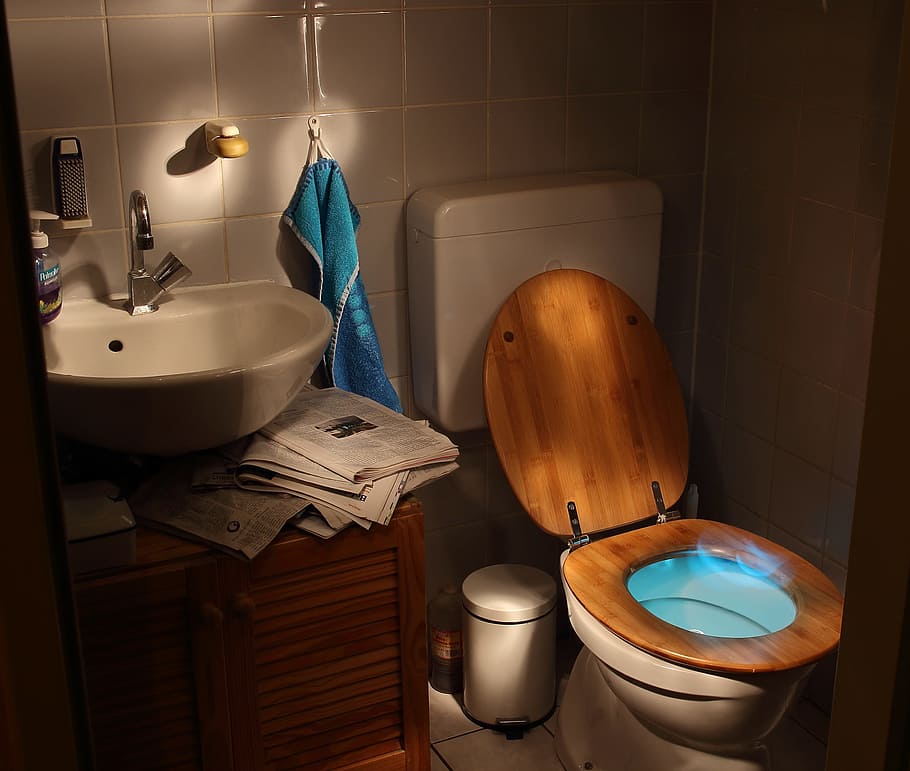 Finding the way in the night's darkness is not an easy task as switching on the light may disturb the others at home. This "Illumibowl Toilet Light" best for finding the way in the dark without troubling others. This light comes with eight color settings and motion sensors that turn it on as soon as you walk near the bathroom.
Conclusion
Which products do you like the most? Please do let us know in the comment box.