18 Best High School Graduation Party Ideas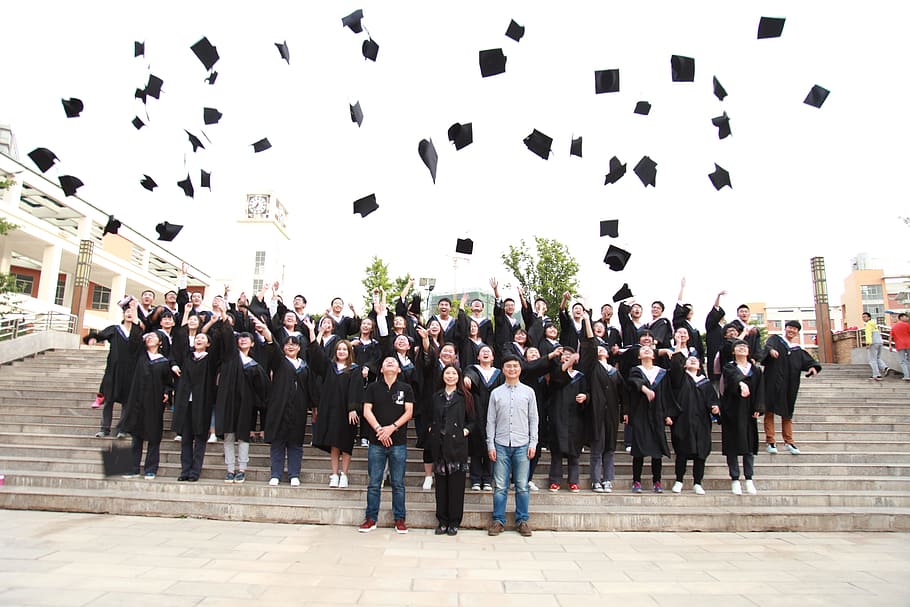 If your high school year is going to end it is time to set the stage for graduates. You must start searching for ideas for high school graduation party. High school graduation party is full of fun. The graduates walk across the stage, get their diploma and celebrate by throwing their graduation cap into the air.
If your daughter or son is graduating this year, then it is time to celebrate this great moment with a fun party. 
From tasty graduation foods to amazing decoration ideas and graduation-themed desserts, here are some best party ideas for every graduation party.
Whether you are planning a college graduation party or a high school graduation party, you will find here from tasty food, amazing decoration, and other ideas. 
With the appetizers, desserts, and drinks all selected, do not forget to create a matching graduation party invitation, and it will be a delight for your guests.
To get this party perfectly, we have collected some high school graduation party ideas for your son and daughter.
Best Ideas For The Graduation Party
Decoration Ideas
Shadow Box
Create floating thank you cards. Get photos of the graduate. Printing the picture on thin lightweight paper 4 x 6 size.
Now attach those pictures to festive, helium balloons as a thank you card for your guests that can take home.
Tissue Paper Decor Idea
You can create the year sign by using tissue paper, and it is perfect for the graduation party decoration.
Just glue the tissue paper and make the year of your son or daughter graduate, and you can color them of your choice, and for the support, you can choose foam board for numbers.
RELATED: How to Plan a Graduation Party?
Memory Jar
If you want to remember the good old times of high school, then a memory jar is a great way to celebrate.
All you need is a creative mason jar with some pencils, strips of paper, and a pen for each guest.
Photo Book Idea
This photo book is a great way to remember those good old days. Ask your graduate friends for all the pictures that you or friends have taken during high school times.
Collect all the memories and pictures and use them to make a professionally printed photo book.
Centerpieces Pendant Grad
Add something interesting for the centerpiece table by making stripped boxes filled with glittery and colorful pendants.
Decorate the box with school colors, or make it with grad's favorite colors for a personalized feel.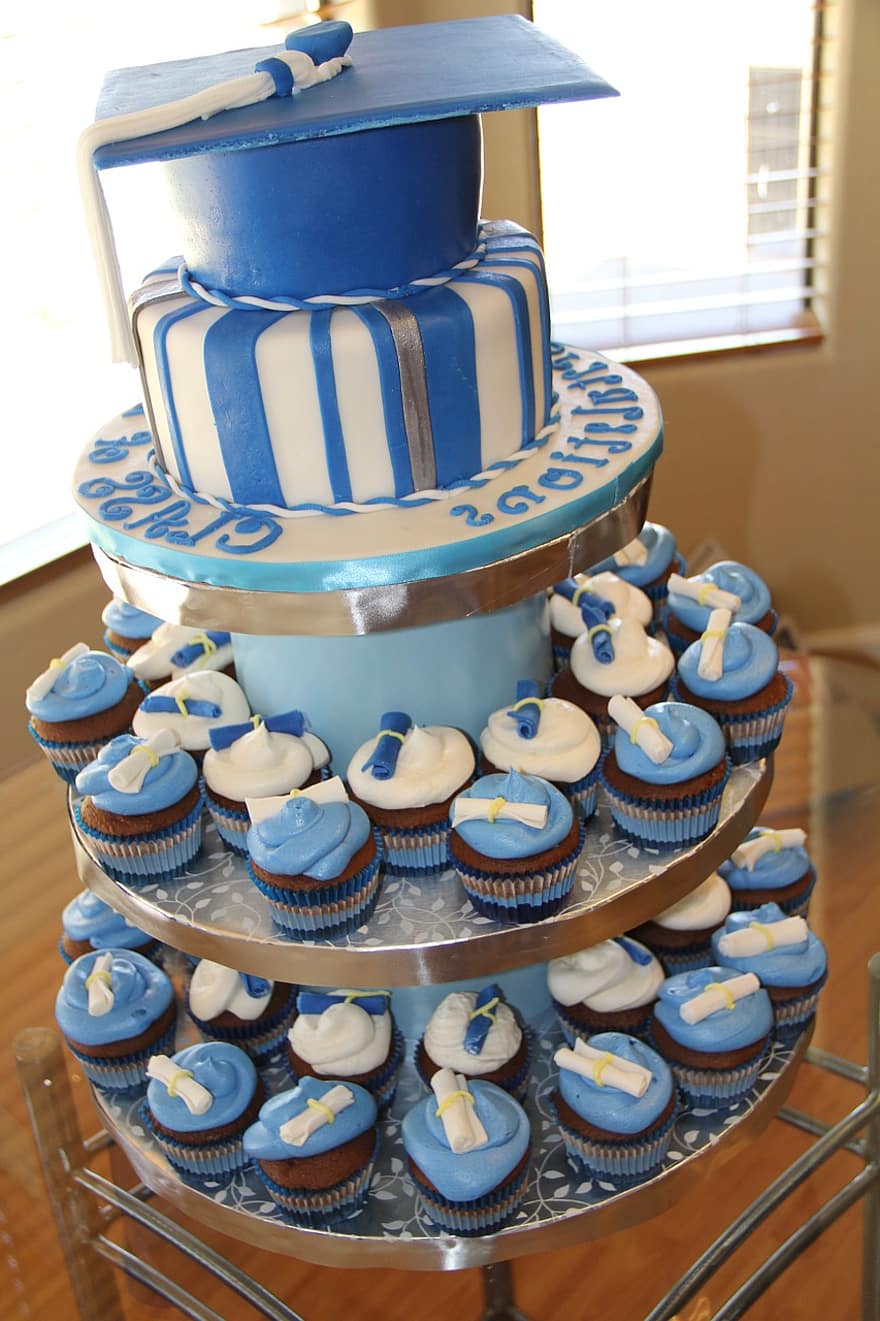 Cupcake Stand
If you are looking for the graduation party decoration ideas, then you can decorate your dessert table stand with a graduation cap cupcake.
Make tiers so that you can display the layers of tasty cupcakes.
School Mascot Decoration
This decoration is the best idea to attach school spirits to the graduation party. You can decorate the dessert table with your graduate's favorite school mascot.
To make it more wonderful, you can personalize the looks by putting the pictures of the grad behind the table.  
Hanging Lights
If you are doing an outdoor graduation party, use these hanging lights as the party decoration.
Hang some lights or lanterns on the backyard's greener side to create a soft light over the party.
Menu Ideas for High School Graduation Party
Graduation Cap Cupcakes
Celebrate your grad with a traditional graduation cap homemade cupcake.
It is made with a chocolate cupcake, and for the cap, you can use graham cracker coated with chocolate, and on top of the cracker, you can use strip candy for tassels.
This graduation cap will be the star of the party.
Make Soft Pretzels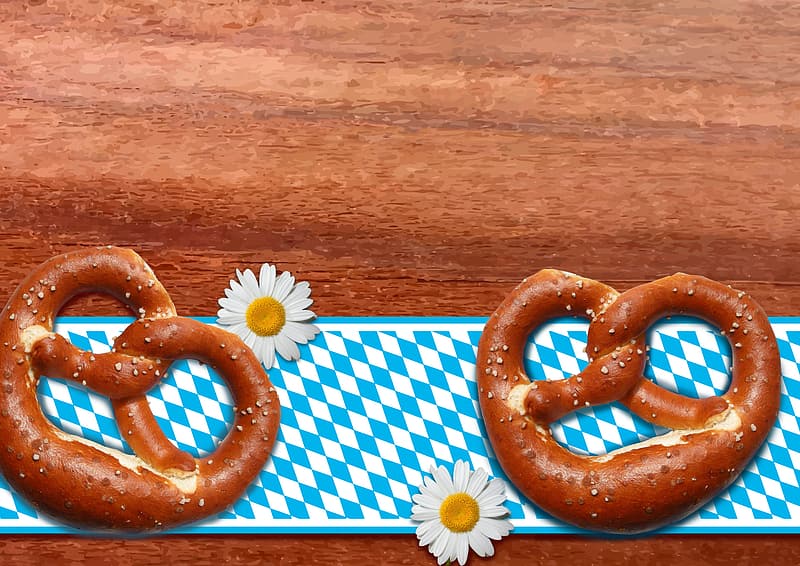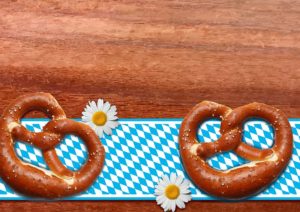 Add more fun to your party by creating soft pretzels that are twisted into graduation caps.
They are not only popular snacks, but they are also easy to serve and won't make any mess. These snacks can be provided with dips like; cheese or mustard as an extra treat.
Class Rings Graduation Candy
If you are looking for pocket-friendly graduation gifts, here is the best idea, on the dessert table, fill a tray with delicious candy rings and other sweets for the guests to enjoy.
Chocolate Pretzel Graduates
If you are looking for something savory and sweet, then chocolate-coated pretzel is perfect for the graduation party.
It is delicious and easy to make. Just dip the pretzel stick into the chocolate and use the fondant to create a tiny graduate theme shape.
Graduation Festive Cupcakes
Make a batch of chocolate and vanilla cupcakes and add a festive flair by using a topper sign and says congratulations grad.
Customized Cake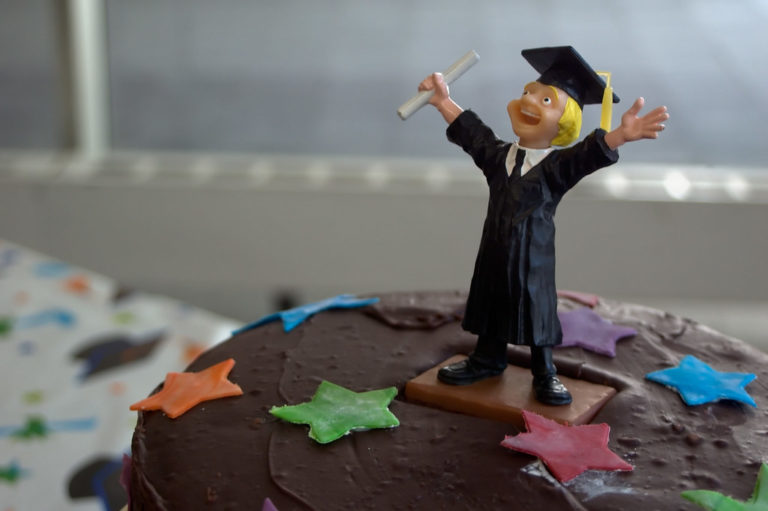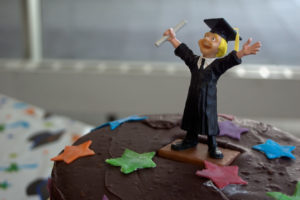 Make the graduation party more interesting by making a customized cake.
Add the child's graduation year using candles, candy, and frosting.
Graduation Cap Treats
Fill the champagne glass with some tasty candy to celebrate the smart graduate. Top the glass with the graduation caps made with cardboard and strings.
Graduation Pretzel Pops
Make some tasty pretzel pops for the grad, by first coating the pretzel stick with white chocolate. Then, add the graduation year made of chocolate on each pretzel and cover top with a graduation chocolate cap.
Decorate Donut Stand
Buy some colorful donuts from grad's favorite shop and arrange them with decorative cake stands and platter. It is easy to decorate the dessert table.
Soda Bottle Toppers
Decorate the soda bottles with a graduation cap, and it will look cute and is pocket-friendly to add some creativity to the graduation party.
All you need is some foam sheets and some glue to create graduation fun caps.
Final words by
House Decorz
The most important thing is to celebrate the graduation party, no matter which decoration or dessert you choose.
It is a moment when your child remembers this graduation party and creates a picture book to showcase their special memories and remember their journey. 
Showcase the picture book of their high school graduation party and give it to them as a souvenir for years to come. If you like these high school graduation party ideas, drop a comment below this section.