How To Throw An Outdoor Party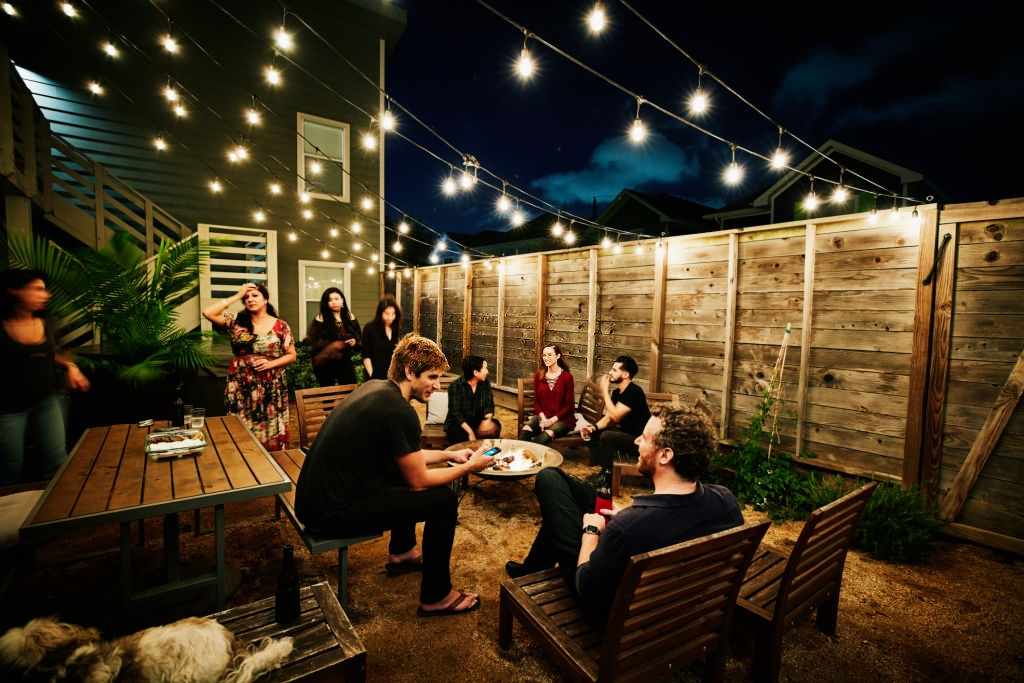 Are you searching for how to throw a high school party that is remarkable and remembered to everyone? Do you want to do something else that is different from the typical indoor party? Do you want to invite your friends, not for movies or junk food, instead of playing and enjoy the weekend outdoors? Then here are some ideas to throw a perfect outdoor party. This is why you are reading this post, so let's learn some ideas on how to organize an outdoor party.
How To Plan For An Outdoor Party?
It is always an amazing experience to enjoy warmer weather with your favorite people on weekends, and when there is a party, then the level of enjoyment goes on another level.
You can take advantage of such weather and organize a backyard party for your loved ones. Learn the tips for throwing a party and how to do outdoor party planning.
These tips help you learn the outdoor party ideas at night as well as for the daytime. 
READ MORE: Graduation Party Ideas
Make List Of Everything
Like any other important planning work, making a list is the best way to organize any type of activity. Make a running list or jot down all your ideas you are thinking of doing at the party.
Include a food list, beverages you are going to serve, games, decoratives, music, setup, and everything else you want in your outside party.
Make sure to make a list easy and flexible so that you can add or remove any of the items before you throw a backyard party.
Also, don't forget to create a list of guests and mark the names of people who have accepted your invitation. In this way, you have to arrange food, beverages, games, and set up for those people and manage your budget accordingly. 
How To Send Invitations?
Even if you are organizing an informal party in the backyard, it is always a wonderful and warming idea to send an invitation to your friends for the party.
You can send an invitation through email, text message, cards, or make a phone call.
Before inviting anyone, you have to decide the date, time, and location of where you are organizing the party.
You can also ask your friends to send the RSVP so that you can know how many people are planning to join your outdoor party.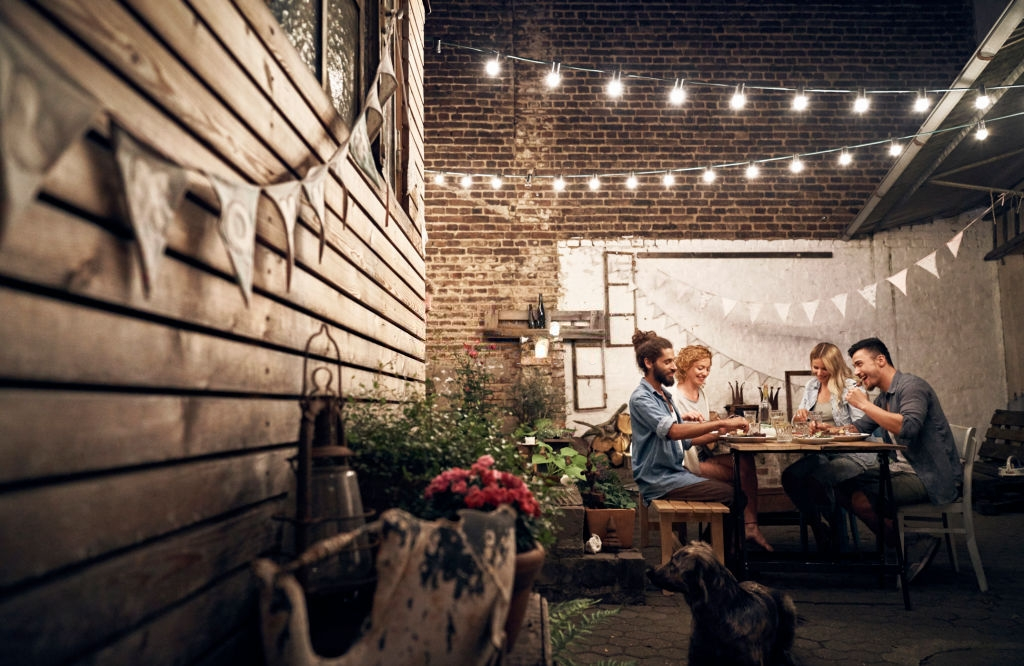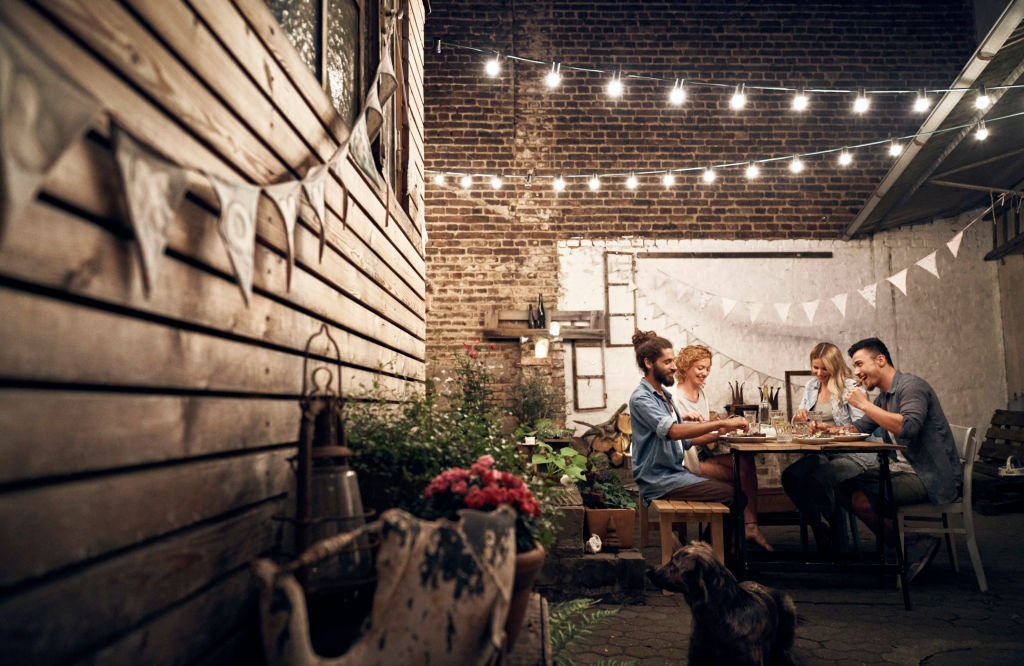 Decide The Menu For Outdoors
If you are searching for how to throw a party, then deciding the menu is the most important thing to decide.
You can make a list of food that you want to include in your party.
You can offer a buffet with different types of food like vegan, gluten-free, tangy, sour, or salads so that everyone can enjoy the food they are likely to eat.
READ MORE: Hosting a Tapas Party
One thing that you can also take into consideration is asking for a potluck.
In this way, your guest will become more engaged with your outdoor party invitation, and they get an opportunity to serve their best dish with others.
Make sure to keep the menu in a buffet style so that you don't have to do the job of serving.
Your guests can have whatever they want and the quantity they want to have. 
PRO TIP
Please make a list of backyard party menu ideas by yourself as you know your friends better what they like to eat. Those who have accepted your invitation can ask those people what type of food they like to eat or following a special kind of diet.
Also, make sure to keep the hot food dishes hot and cold dishes cold so that there is a perfect taste of every food, and your guest can enjoy the delicacies you serve them.
Position the buffet table near the socket so that you can warm the food trays at the time of serving and place trivets under the cold food trays.
In this way, you can make the menu for your outside party. 
READ MORE: Kid's 1st Birthday Party
Keep Beverages For Everyone
There are so many friends of you who like to drink alcohol, or others may don't drink alcohol-containing beverages.
So to make sure your backyard party is enjoyable for everyone, you can keep all types of beverages.
You can keep fresh fruit juices or can juices for nonalcoholic guests and for mild alcoholic drinks for others, as this is a party at your home, and you don't want to make anybody's health worse.
This is also your duty that everyone enjoys safely, and not a single person's health gets worse.
You can also make a BYOB setup, as everyone has their own preferences regarding the drinks. 
Make your backyard party look more fancy and organized and make a separate counter for beverages and food.
This will also help in avoiding bottlenecks when your guest is trying to get something to eat or drink.
It provides an easy way to get your favorite food and drink without waiting. Also, keep cooler or an ice chest that is filled with ice nearby the drinks. 
Sitting Arrange For Backyard Party
When you are organizing an outdoor party, the seating arrangement is important for everyone to feel comfortable.
Make sure to provide plenty of seating arrangements for every guest who has accepted your invitation. It is not hard and fast to choose a particular kind of chair, you can use various combinations of chairs.
For instance, you can use chairs from your lawn chairs set, a few folding chairs, twirling stools, beach chairs, bean bags, long sofa, air filling sofa, or from the patio set.
You can use different types of chairs that make your party look more fancy and cheerful.
If the lawn of your backyard is dry, you can even use tapestries also so that those who like to sit on the lawn can access that.
This will make your outside party enjoyable for everyone, and they feel more comfortable at your party.
In case you are organizing an outdoor party at night, then you can also use a combination of vibrant lights to spark up the party. 
READ MORE: Adoption Party Ideas
Keep Trash Bin
This is a very crucial thing that you have to be mindful of.
To avoid your backyard looking dirty after the party and make your guests feel comfortable to throw the trash, keep two to three trash bins in your backyard that need the food and beverages counter.
In case you are using paper made products, then it is necessary to keep at least one trash bin in the backyard. Please keep your eyes on it and empty the bin before it overflows with the trash. 
In order to throw the best outdoor party, you have to keep careful of every single detail.
So you have also to make a place where you provide an area for placing the dishes and beverage glasses when they finish it.
This can be a plastic bin or a table that can be placed separately and does not come in between the way of your guest.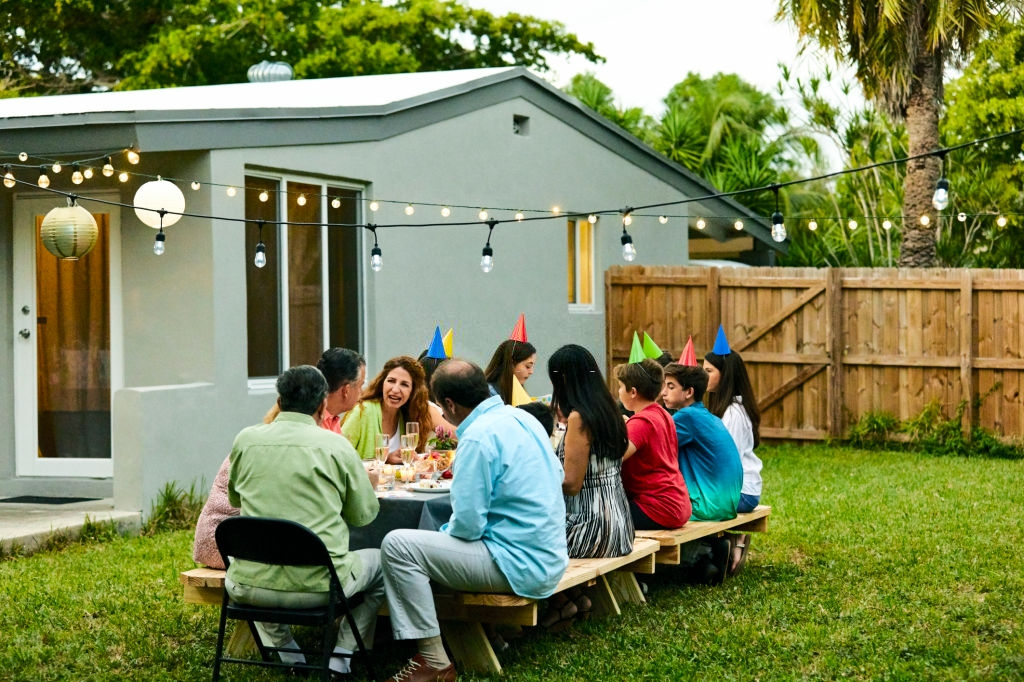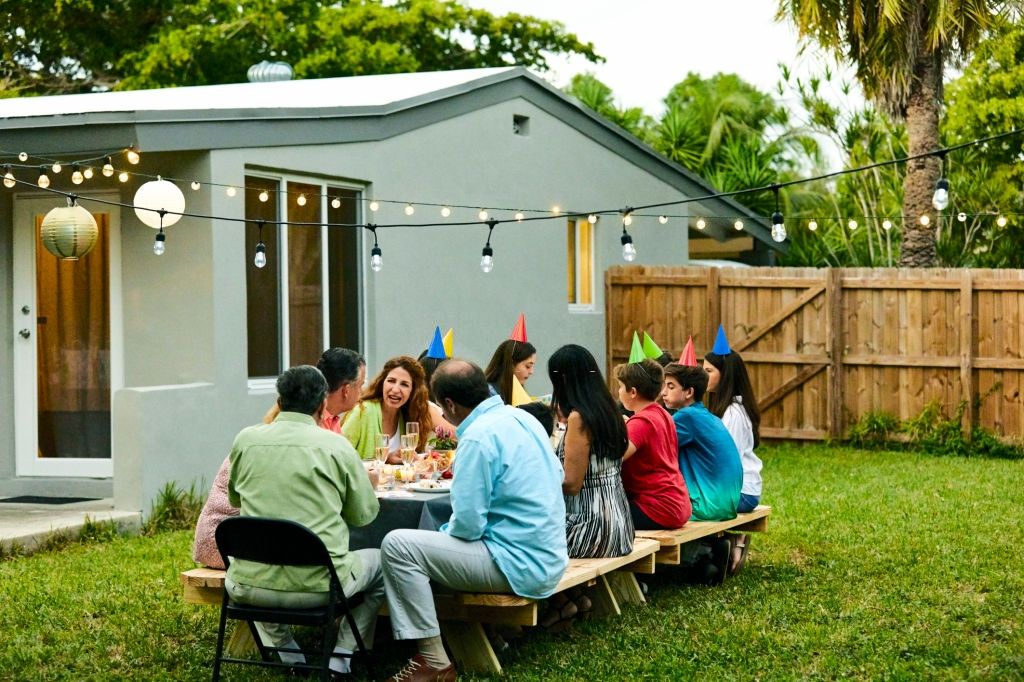 Decoration For Your Outdoor Party
A party without decoration can ruin all your efforts. So make sure to decorate your backyard with lights, colorful lanterns, bright and printed tablecloths, balls, flowers, signboards, and with some interesting paper cuttings.
You can use your creativity and decorate the whole backyard. If you think that you are not good at decoration, you can ask for help from your secret friend. He or she will help you in organizing the best highschool party.
Don't get confused or bother much for the decoration, you can mix and match the different combinations of light and use colorful items to decorate the backyard.
If you are throwing the high-school backyard party then add some memories of school into the decoration so that you all feel more connected to the party. 
READ MORE: Hosting Brunch Party
Lights And Shade For Outdoor Party
In case you are organizing an outdoor party during the day time, then you have to keep arrangements for shade so that your guest can sit under that and protect from the direct sunlight. This shade can be a tent, patio with roof, umbrella, or awning.
During the night, you need to keep plenty of lights so that it is clearly visible to everyone, and no one can fall or mistakenly put their foot in the pit.
If your backyard is safe and does not have any pit, you can also keep the lighting a little low and use candles, lanterns, and string lights to keep the party warmer and enjoyable. 
Plan Music Playlist
If you are inviting different generations to your outdoor party, then make sure to make a playlist of songs that includes songs from the past decades. This will make them happy, and they also enjoy your outdoor party to the fullest.
Organize Some Activity
In order to engage your friends in the party, you can organize some activities according to their preferences. Some people like to sit and play games, some like to dance, and some like to listen to music simply. So keep all these things in mind and organize your outdoor party for your loved ones.
If you have any other tips related to the outdoor party, please feel free to let us know in the comments.
READ MORE: