The Best kid's Birthday Party Places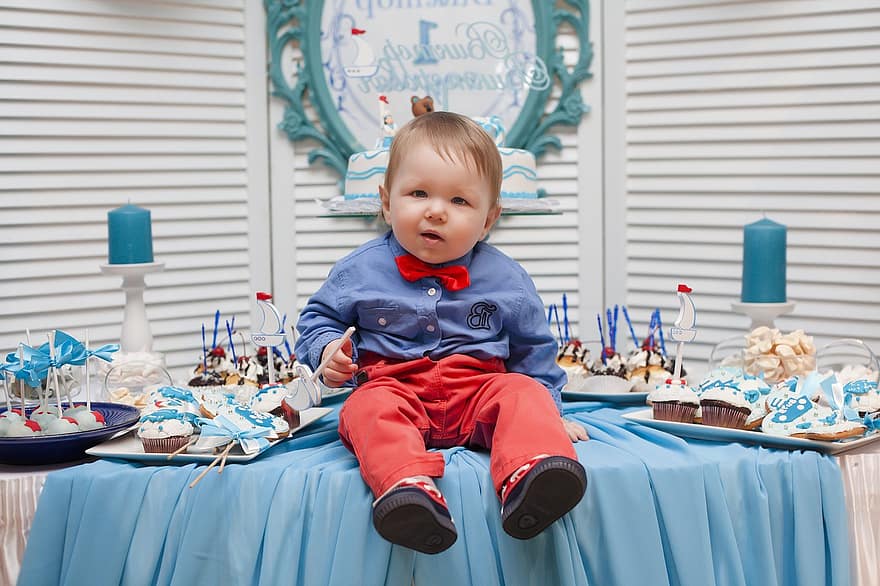 Your kid is one year old now! Haven't you checked the kid's birthday party places yet? If not, then don't worry! In this article, we have listed some fantastic birthday party venues that will make your kid's birthday a big blast.
Birthdays are special to all of us; the day you feel like a king or a queen.
Kid's party places must be creative, exciting, and full of exciting games. Birthday comes once in a year; don't overthink over money.
Here we have listed some fantastic party venue to celebrate even 1st birthday party ideas on a budget. Scroll down to get more information regarding exciting party places.
List of 15 kids Birthday Party Places
Kids' birthday party is not only crucial to kids but also to their parents. They organize your birthday party to make you feel unique and most significant. Here we have listed the fantastic party venues that can make your kid super excited about this special day. It includes-
Bowling Alley
Designed bowling alley can be the best option to celebrate your kid's birthday party. It is surrounded by vibrant and popping colored lights and lanes. Bowling alleys can also be decorated with delicious snacks and drinks such as pizza, burgers, French fries, and juices.
Swimming Pool
If your kid wants a dip in a swimming pool, why not make it a birthday party venue! The swimming pool venue must include balloons, delicious snacks, cupcakes, birthday cake, drinks, and themed decorations.
You can also make it exciting by involving activities like rafting, relay races, and water games.
Bounce House
Book and decorate a bounce house for your kid's birthday party.
Allow your kids to jump on inflatable toys to expend their energy. A specially designed bounce house venue is the most exciting birthday party place for kids. They'll go crazy for basketball nets, giant inflatable toys, tasty food trails, drinks, and soft and comfy toys.
Gymboree Play & Music
Gymboree plays and music is one of the best kid's birthday party places. Here kids can engage in fun activities on soft and comfy mats, small slides, and tunnels.
Make sure that the kids of ages 7 and above must be allowed on the equipment. The fun becomes triple when activities are enjoyed with music.
The Gym
If you don't want to go for Gymboree, but you like the idea of being an energetic and active geek on your birthday!
Just book a local gym, decorate it with minimal kids equipment and cushy toys, swimming pool, basketball, and other fun games.
Arts and Crafts Store
If your kid is a born artist interested in creative arts, select something unique for him. The art and craft store can be the best option for involving DIY projects and cheap decorating ideas.
Restaurant
You can also invite your guests to your kid's birthday party for a delicious dinner party. Pre-book a restaurant and decide the menu according to your child's taste.
Movie Theatre
If you want your kids to watch and get engaged in the movie, book a nearby movie theatre for his/her birthday celebration.
Organizing a birthday party at the movie theatre is easy and convenient. All you need to do is buy a handful of tickets for your little guests at the party.
Private screening seems to be a perfect option for providing snack packs, popcorns, drinks, and candies to your little ones.
Home themed party
If you want to throw a fashionable party at home, you can organize a themed party. You can ask all your guests to dress up in a particular way, for instance if you are planning a vintage theme, ask them to dress up like the 90s. It is a unique way to make your kid's birthday party exciting and exciting.
Ice Cream Shop
If your child has a sweet tooth and loves ice-cream so much, organize a birthday party at an ice cream shop. The local ice-cream shop offers you delicious and flavored ice cream toppings.
Ceramics Studio
Ceramics studio can be another option to hold a kid's birthday party. All you need to do is decorate the venue with colorful pottery, mugs, plates, and bowls. Apart from the decoration, you can make a portion of different food and drink trails.
Farms 
If you want to invite more guests and make it a grand bash, book the nearest farm. The farm allows the little ones to connect with the beauty of nature and enjoy outdoor games.
If you are not comfortable with this option, you can also opt for parks and forests.
Museum
You can also book a museum for kids' exhibits and programs. It can turn out to be an economical option as some of the museums offer discounts, especially for kids.
Some museums have discounted rates for children, so this could be a capable birthday party venue for kids!
The Zoo
If your kid is an animal lover, you can even host a birthday party at a zoo! But remember, the zoo requires lots of planning and preparation.
You must be aware of what you want to include in the party. To make things convenient and easy, hire a tour guide for the little ones
Make sure to know all about that zoo, and organize different sites to help guests in the directions. Prepare a clear plan to bring little ones together to enjoy this birthday bash.
The Indoor Soccer Facility
If your kids are interested in an indoor birthday party, you can organize the indoor soccer birthday party!
This could be a fascinating place to host the celebration. We know that it takes a lot of money to organize the entire party, including decoration, rent, and other necessary arrangements. The ultimate objective of this celebration is to encourage little ones towards physical activities.
Final Words
Make your kid's birthday party a big blast by choosing one from the above-mentioned birthday party venues. These are the best kid's birthday party places that are cheap to organize that doesn't make any hole in your pocket, so make this bash a big blast.
Kid's party places must be surrounded by soft toys, candies, delicious cupcakes, music, outdoor games, indoor fun activities, and delicious food and juices.
Comment down below if you found these party venues exciting!