How to Buy Sustainable Furniture – Complete Guide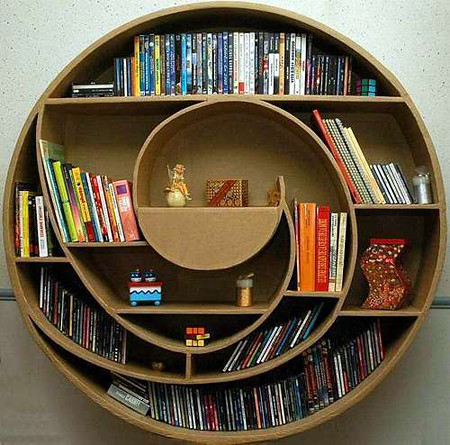 Once a wise man said, "The greatest threat to our planet is the belief that someone else will save it." Where everyone is focusing on the sustainable development of our world, why not we try it? Have you heard about sustainable furniture?
Sustainable furniture makes our environment, and our home beautiful. We all are in a pandemic situation where we have enough time to invest in home decorations.
During decoring home, we can also save the environment by using sustainable furniture.
In this article, we will be discussing affordable and sustainable furniture for your home.
What Is Sustainable Furniture?
Recent research in the united states of America shows rapid growth in the sustainable furniture market. Everyone knows that if we do not become responsible for our environment, our future generations will suffer.
Makes of sustainable furniture mainly focus on those materials which can not affect the environment directly. They use products that have a very minimal impact on the environment.
Woods and other material which is reusable and renewable.
Chemicals that do not affect our environment
They use local goods and manufacturers to save transportation.
What Are Green Furniture And Its Importance?
Green furniture is a product that uses material from sustainable and renewable furniture. This furniture has deficient, toxic substances, and very high durability.
Why? Because they are easy to repair, easy to recycle. Green furniture helps to develop a sustainable environment. Moreover, green furniture does not cause any damage to the environment and also makes the home environment safer. The chemicals used in the manufacturing of green furniture are non-pollutant.
Green furniture is also essential for fresh air in your home , they use volatile organic compounds(VOC) in it. Other chemicals used in your paint, furniture, building materials, and carpets can release toxic substances in the air. These pollutants may cause allergies, asthma, and migraines.
Things To Look For When Shopping For Sustainable Furniture.
Eco furniture business is growing day by day. But You might be conned by the manufacturer as ordinary people can not differentiate between regular and sustainable furniture. These are the things that you must consider before buying eco-friendly furniture.
Look for country tags like where the piece has come from. Check on the internet, whether that country follows green building practice.
Check how far this piece is traveled and what was the transportation method. Try to buy furniture made in your localities.
Chemicals used in the manufacturing of that furniture must be non-pollutant or organic. Furniture should not be made of hardwood or particleboard and must not contain formaldehyde.
Choose a microfiber or leather material as a covering of furniture. Do not buy sprayed furniture for stain resistance.
What colors are they using for furniture?
Choose bamboo, stone, and exotic woods as they are more durable and do not need any finish paints.
For more information, you can check the Sustainable Furnishings Council Website database.
Best Sustainable Furniture Choices For You
As the word itself states that sustainable furniture is for a sustainable environment. Best sustainable furnishings is made up of salvaged woods, reused materials, and recycled textiles.
Bamboo, rattan, and seagrasses are the best materials for furniture and home decors. You can also seek some second-hand and vintage furniture , they are very great green furniture choices.
You might get some questions in your mind that why to buy old furniture? The old furniture is made by hand and there was no use of harmful chemicals at that time. And vintage pieces are very astonishing in terms of looking.
Terms and Certifications To Look for
Every business has some regulatory and monitory bodies to certify their products. This certification makes the product more authentic and trustable for customers to buy it. In sustainable furniture, these are some terms and certifications you may look for.
Carpet America Recovery Effort (CARE)
According to Wikipedia, the carpet America recovery is a joint industry-government non-profit organization. It develops market-based solutions for recovering value from the discarded carpet.
This is a partnership between industry and government who regulates the recycling and reuse of old carpet going to waste landfills.
Cardel To Cardel
This body works in the field of regenerative design. It is also called C2C, and its certified products furniture can be recycled and repaired.
This certification extends the life of the furniture. C2C works in the basic biological design for a sustainable environment. Cardel certification makes the product more sustainable and durable.
Eco3Home
According to Sustainable Furnishing's Official Website, Eco3Home is an American home furnishing alliance program. It provides a roadmap for companies to create a corporate culture for conservation and environmental development. This tag gives certification to the manufacturer for fully responsible for safety, health, and ecological sustainability.
FSC (Forest Stewardship Council) Certification
FSC certifies furniture which is responsibly harvested and meets the requirement of the forest stewardship council.
Green Housekeeping Seal of Approval
Green housekeeping seal of approval is available for many categories of house decors like cleaning and beauty products. Scientists and engineers certify product packaging, ingredients, logistics, and manufacturing. This certificate is provided only for sustainable products.
LEED (Leadership in Energy and Environmental Design) Certified
LEED is an award certification for affordable approach sustainable products.LEEDS focuses on five categories, like water savings, energy efficiency, sustainable site development, sustainable materials, and acceptable indoor air quality.
GREENGUARD Certified
When you shop for indoor goods like building materials and furnishing products, please do check for this certification. This certification is given to the best products in that product line. GREEN GUARD focuses on low chemical emission via products.
Suitable For Design (SBD)
This certificate is given to the products, which are best in design. The product's sustainability also depends on its biological structure or composition. It is given to the manufacturer, who has sustainable sources.
Places where you can find the best sustainable furniture
Etsy Reclaimed Furniture:- This an online platform where you can find benches, tables, headboards.
West Elm:- It is renowned for best home decor and furniture around the world.
Burrow:- The best option for you to buy sustainable sofas
Avocado;- Avocado is an online place to buy mattresses, bed frames, and dresses.
Chairish:- An online platform where you can find great deals on vintage and contemporary pieces.
Final words
In this article, we learned how to buy sustainable furniture. After reading this article, you must think about the importance of a sustainable environment and the future road ahead if we do not use them.
It would be best if you try these places that I have listed in the article. Trust me guys, your every step towards a sustainable environment will make a better future for your upcoming generations.
Please share your valuable feedback in the comments section below.