How To Organize a Memorial Service?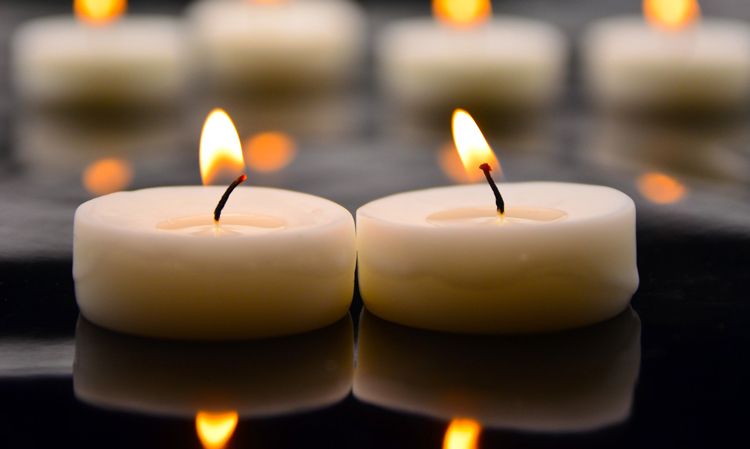 Having a memorial service ceremony to mourn for the loss help you acknowledge the situation and sense the reality, which serves as a good road to healing.
What is a Memorial Service?
A memorial service is an event organized to honor and remember the deceased person. A memorial service program is subdued. People should dress conservatively and talk at low voices during the memorial event.

Any person can organize the event, but traditionally a close family member, spouse, or friend arranges the service. The service is generally organized in a chapel, church, synagogue, or any other place of worship. However, people also choose another venue for some reason like the deceased person was very involved with art, then the vent may be held at the art gallery.
When to Hold a Memorial Service?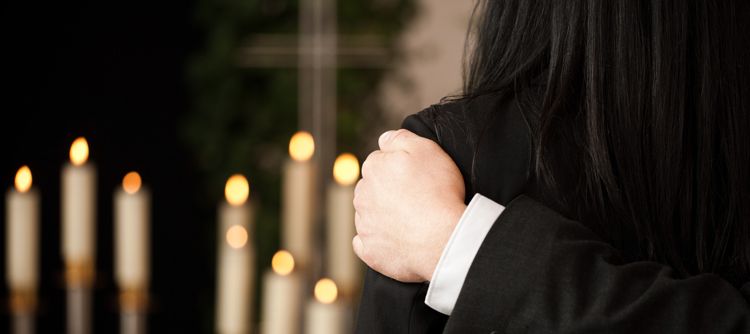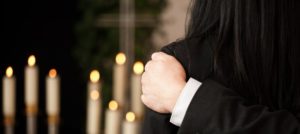 Memorial service can be organized on any day when it is convenient for everyone to attend, like weekends or any time some months later. People's attendance will be higher if the memorial service is held soon after the person's death.
Difference Between a Memorial Service and a Funeral
Funeral and memorial services are similar, but these two have some marked differences. Mostly the body or the ashed of the deceased person is present at the funeral but not at the memorial service. Funerals are held soon after the death of a person. A memorial service can be organized after a few days, weeks, or even months later.
Memorial Service Location
A memorial service can be organized anywhere convenient for the mourning person, and funerals are mostly held at the funeral home, gravesite, or a place of worship. If the deceased person had any particular place they liked to visit or a charity that was close to their hearts, the memorial service could also be organized there.

In certain cases, the deceased person's body can be moved in different to a family plot where his/ her friends live.

A seperate memorial service can be organized for people who could not attend the funeral in the hometown.
Memorial Service Attire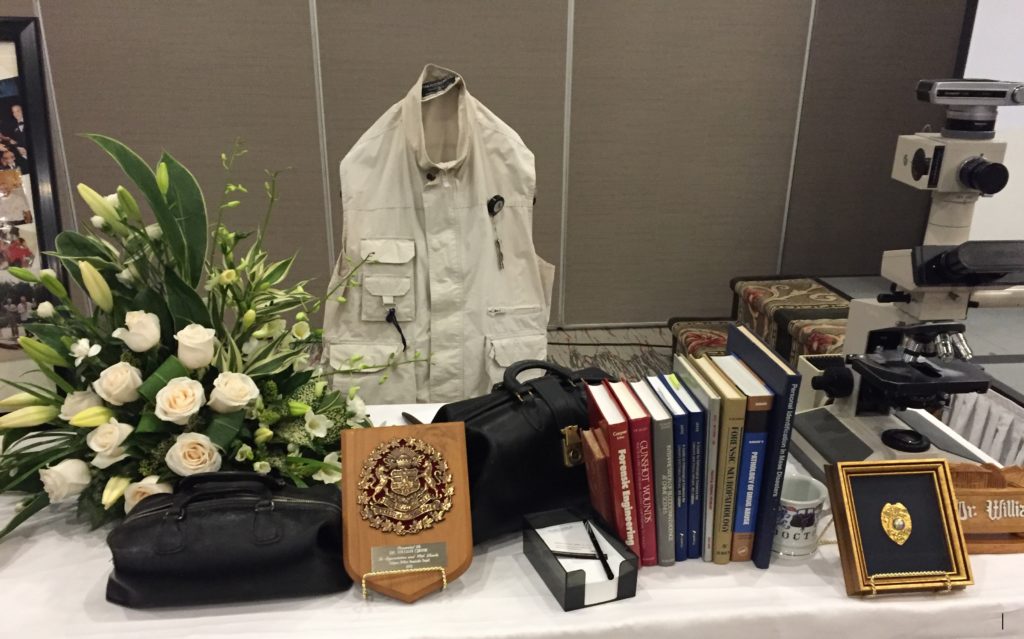 The traditional color of mourning is black, but you can also wear any other color that does not call for attention. The ideal attire for a memorial service is something that you would wear to a funeral or requested otherwise.

Athleisure and jeans are not acceptable attire for a memorial service. Men can wear dark suits, shirts, ties, and formal dress shoes. Women can go for conservative dresses, pantsuit, or skirts. You should not wear shorts, flip-flops or anything that you would wear to the beach.

There are some exceptions for traditional memorial service attire. If the survivors prefer the less dreary ambiance, the attendees will be asked to wear bright clothes.
After a Memorial Service
The family or person organizing the memorial may choose to hold a reception as well. Memorial reception is similar to funeral reception because the people get a chance to share their memories and experience with the deceased. It makes the environmental bit casual and allows open communication with each other.

The reception can also be hosted at the same venue or any other location that is a personal preference. It can be a standup reception featuring light refreshments or a sit-down dinner if organized at a restaurant.

Sometimes post memorial service receptions are also hosted at the person's home accompanies by potluck buffet. The hosting person can ask you to bring food, but you can always bring some food even if it is not requested. If the food is not required at the reception, you can leave for the host to have it later.
Additional Memorial Service Etiquette
There some memorial service etiquettes that you need to follow when attending a service.
Always turn off your phone before you go.
Arrive on time. don't show up late and disrupt a memorial service
Sign the guest book.
Be careful with your words when talking to the deceased's family, a warm handshake, a gentle hug, and very few words are more than enough at such times.
How to plan a memorial service?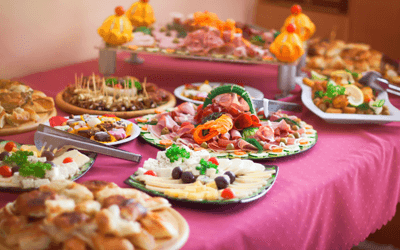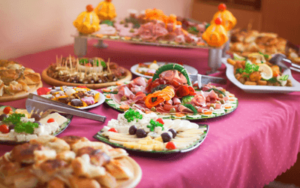 There are many things to consider if you are planning to host a memorial service in honor of your loved one.
Here some memorial service ideas and tips for creating a meaningful and rich memorial service.
Choose the right venue– since the body of the deceased will not be present, you have the freedom to choose the venue. A memorial service can be organized at the person's house or any of their favorite location. You can also choose parks, churches, community centers, chapels, or restaurants to pay them respect. If possible, decide on a place that was special to the deceased person.
Choose a good speaker–you can approach a friend or family member who is a good public speaker to deliver the eulogy, read scriptures or poems, and tell inspiring and funny stories.
Consider the right music– if you are hosting the memorial service at a venue where you can play music, take full advantage of that. Music is one of the best ways to honor a loved one's life. Music can communicate the feelings that cannot be described in words. You can play a person's favorite song or a piece of music that has a special meaning and ties to life.
Create a slideshow– if you have chosen a venue with technical capabilities, you can play a slideshow of the deceased person's life journey to honor them. You can also include pictures, videos, and important places and life events and people close to them that shaped their life.
Make arrangements for food and drink– many memorial services also make arrangements for some kind of refreshment, but the catering varies greatly. In some service, you will only get a light snack, whereas some memorial service features a full meal.
Make a guest list– if the memorial service is being organized after months or weeks of death, make sure to write down the names of every person you would like to attend the memorial service and send them invites. Send the invitation a bit in advance of the memorial service, so that the people who live far away from the venue can make time and arrangements for their travel.
Make thank you cards– whether you have organized a formal or informal setting, you will most likely need a lot of help from people to organize a meaningful memorial service. You must take out some time and thank every person who was involved. This way, you will also keep the support network alive. Stay close and connected to people who mean a lot to you and find a trustworthy shoulder to elan on to begin this new journey. Memorial service is only marking the beginning of a new road to healing.
What to bring to a memorial service?

If the person who died had a passion for charity, then you can make the charity in the memory of the person. It is always good to honor the wishes of the deceased person; a small donation amount will be enough. Most charities also acknowledge the family of the deceased that you donated.
How Much Does a Memorial Service Cost?
The cost of a memorial service can vary to a great degree but are less pricey than funeral services. The Cremation Association of America has found that on average, cremation costs up to $725, and when organized along with memorial service, the average cost will be $1,650. On average, the memorial service costs $925. However, the memorial service is not only for the people who follow cremation. Many people do direct burial and can organize a memorial service later at their preferred venue.
Memorial Services for Animals
When you are attending memorial service for someone's beloved pet, don't make fun of it even if you do not truly understand it's purpose. People love their pets like their family. You should obey the guidelines of the memorial service and follow the host's lead.