Complete Guide To Squishmallows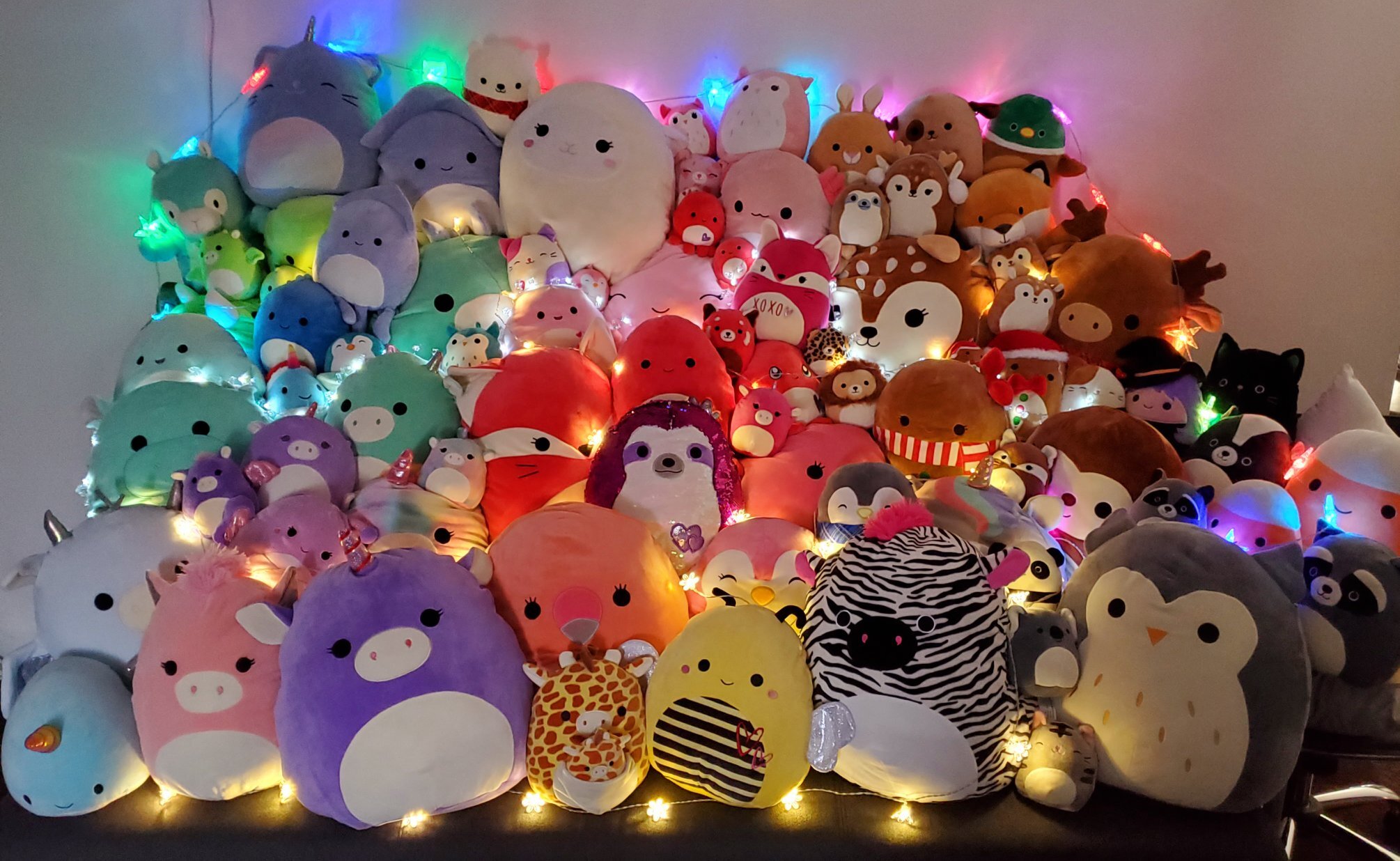 Have you ever heard of something called a "panda pegathorn"? I haven't. But this interesting phrase is a catchy tagline found on Squishmallows, those trendy stuffed toys that became a big hit in the fall of 2020.
Surprisingly, from January to March 2021, more people were searching for "Squishmallows" than they were for "Selena Gomez" on many occasions.
While I had seen these soft, plushy creatures mentioned a few times on TikTok, I only paid them a little attention one day when I was shopping at Costco.
Walking in, I noticed a big container filled with the biggest Squishmallows.
Seeing a brand featured both on TikTok and so prominently displayed at Costco made me wonder: What about these toys that have caught the interest of so many people?
Let's dive into Squishmallows to learn more about these charming and huggable toys that have taken the world by storm.
Squishmallows: What Are They All About?
Squishmallows are cute and cuddly stuffed toys that come in different sizes and colours. They're made with a lot of care, and you'll notice their eyes, mouths, and tummies are sewn in a special way.
You can buy them online or in stores like Walmart and Target.
In the world of Squishmallows, you'll meet all sorts of characters. Some are a mix of different animals, like a cat with a unicorn horn, and others are just regular animals like elephants and cows.
There are even Squishmallows that look like fruits, such as avocados and pineapples.
People of all ages love these soft and huggable plushies. Kids have a blast using them for imaginative play, and even grown-ups proudly display their Squishmallow collections on social media.
Some folks say that Squishmallows remind them of classic stuffed toys like WebKins, Furbies, and Beanie Babies. Each Squishmallow has a little tag that tells you about its personality and gives it a name.
For instance, you might find a label that says, "Tres'zure loves to plan fun get-togethers with friends, and her favourite thing is making vision boards and wonderful memories."
Why You Should Think About Getting Squishmallows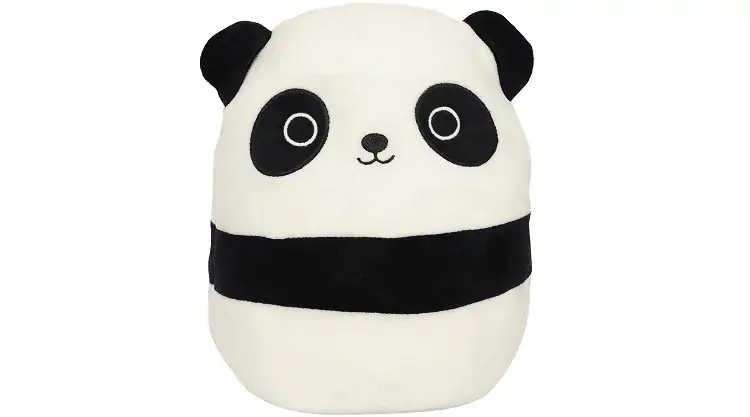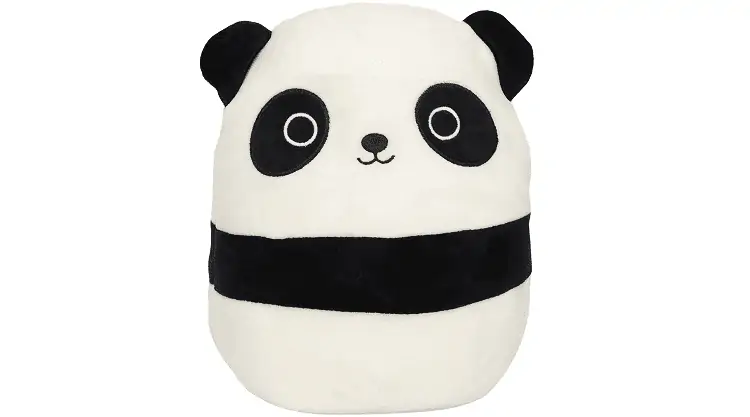 There are many good reasons to think about getting Squishmallows. Let's talk about why these soft and cuddly toys are a great choice.
Squishmallows are like the collectable toys we used to have in the 2000s, like WebKins.
Nowadays, they are the new collectable plushies that everyone wants. They are popular on social media and match Generation Z's preferences.
Stacy Wood, a professor who knows a lot about marketing at North Carolina State University, says that Gen Z likes things that help them escape from their regular lives.
She explains that collecting things can be like a fun escape because it lets you focus on building your collection.
Collecting Squashmallows is easy because they are inexpensive, easy to find, and come in many different shapes and sizes.
There are more than 1,000 different Squishmallow characters, so you can keep growing your collection.
While none of them have been retired for good, some characters are only sometimes available to buy.
According to a spokesperson, they occasionally come back in small batches, and the company does this to make them even more unique.
If you want a special Squishmallow, look for the "Select Series." These are plushies that only have a few available.
For example, Jack the Black Cat was the first limited-edition Squishmallow, and he came out in September 2020.
They only made 500 of the 16-inch Jacks because he was the 500th character. You could only buy him on Squishmallow's official website, and he sold out in less than two hours.
You can learn about limited editions and other unique items on the Toy Book trade publication's website.
Did you know that you can wash Squishmallows? Click on the link below to know squishmallow cleaning tips:
Squishmallows: Leading the Way in Inclusivity
Squishmallows is doing something really lovely. They're making sure that everyone feels included.
They've added some characters who don't identify as strictly boys or girls. One of them is called "Bobby the Bunny," and Bobby goes by they/them pronouns.
People really liked Bobby, and others like them. So, Squishmallows is bringing in more characters like Bobby.
When they were asked about having other characters who are LGBTQ+, they said they were open to the idea.
We're not sure if there are already LGBTQ+ characters in the Squishmallows collection.
Still, they're working to add more characters like Bobby. They also want to find other ways to include the LGBTQ+ community in their brand.
Some people might not think this is a big deal, but it's essential for others, like my sister.
Having a toy that includes everyone and means something to young people is excellent. Other companies should follow Squishmallows' example.
The Remarkable Softness of Squishmallows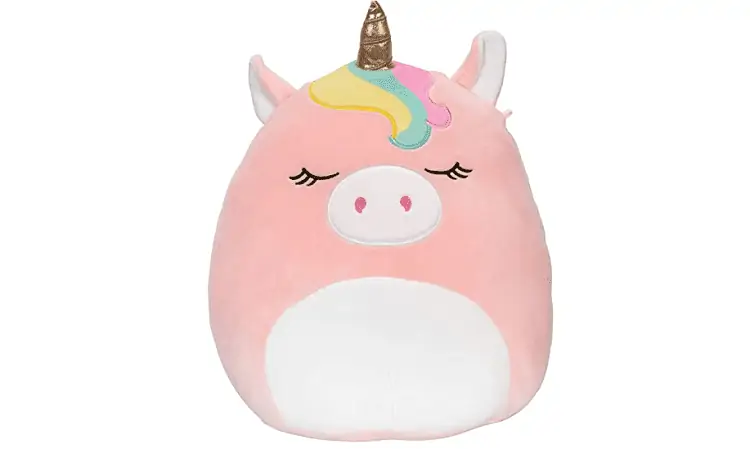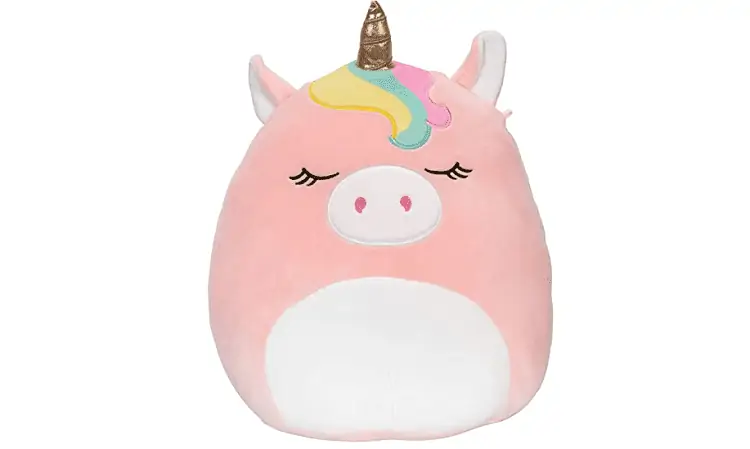 Squishmallows are not just incredible to collect. They also have some other great things about them. When I got to touch one at Costco, I was shocked at how incredibly soft and fluffy it felt.
The material on the outside not only feels nice when you touch it but also gives you a warm and cosy feeling that's hard to resist.
These stuffed animals are so soft that you can't help but want to cuddle with them. My sister and nephew even use Squishmallows as comfy pillows.
They've also made for wonderful gifts, as my friend's daughter can confirm. So, they're more than just cute. They're also incredibly soft and huggable too.
Do you know what are Squishmallows made of? Click on the link below to know more:
Where to Find Squishmallows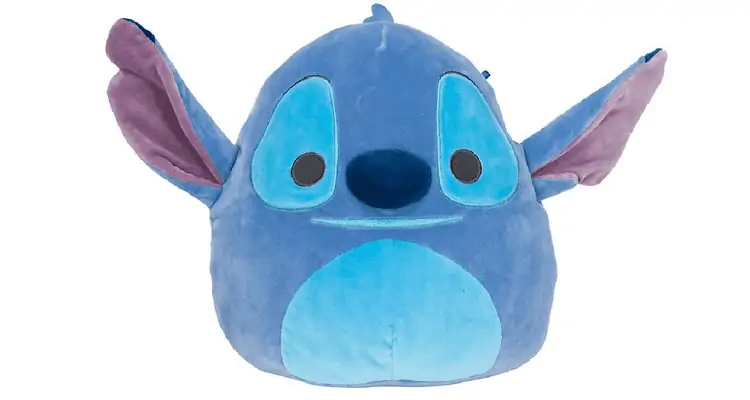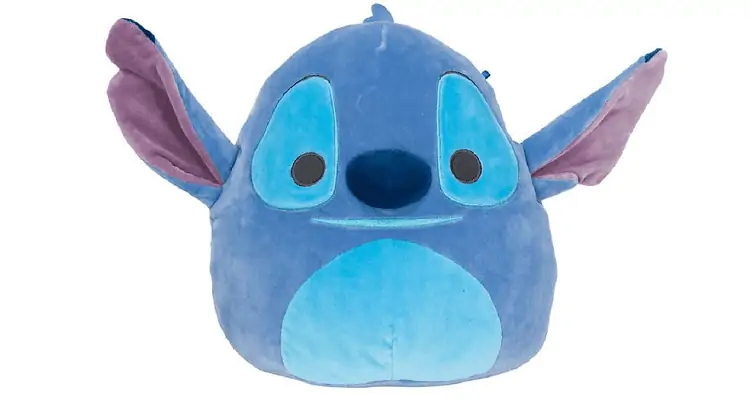 Squishmallows are cute and cuddly toys that lots of people want to buy. You can get them in different places, like big stores and small shops.
But it's not always easy to find them because many people want them too.
Some people even make videos on TikTok where they go looking for Squishmallows in stores. They love these plush toys.
You can also buy Squishmallows online. But be careful if you buy them on Amazon. Make sure you're buying from Amazon to be sure they're real. Some sellers might only sell them in stores, not online.
For example, Hallmark usually has small and medium-sized Squishmallows. Costco, on the other hand, has bigger ones.
You can find 16-inch Squishmallows at Costco for $12.99 online (I got one for $9.99 in the store), which is often cheaper than elsewhere.
Costco also has special 20-inch Squishmallows with characters like Chewbacca and Hello Kitty dressed as mermaids and scuba divers.
These cost $27.99. Be careful if you see them on Amazon unless Amazon is the seller. Target has a few Squishmallows online (right now, they have only nine), but Walmart has more.
Claire's is a store that has many kinds of Squishmallows, including ones you can't find anywhere else. CVS, Walgreens, TJ Maxx, and Marshall's also have Squishmallows, but usually offline.
Sometimes, the most popular Squishmallows, like Baby Yoda and Belana the Cow, are hard to find. You might have to look on eBay or other websites in those cases.
But be careful not to get fake ones. To ensure you're getting a real Squishmallow, look for ones with attached tags that match those on the official Squishmallows website.
Different Kinds of Squishmallows to Choose From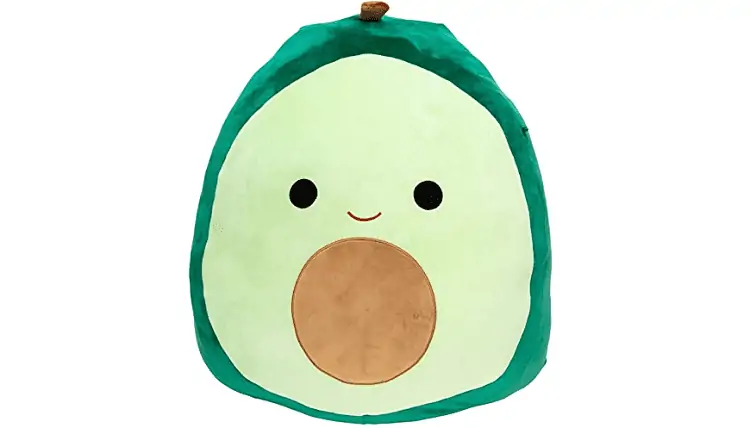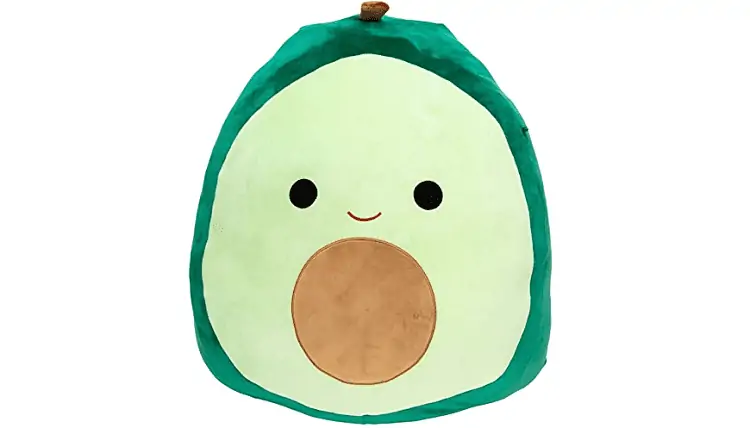 If you're curious about the types of Squishmallows available, there's a wide variety to explore, with over a thousand options to pick from.
Here's a simple breakdown of the different Squishmallows you can find:
8-inch Squishmallows
Scarlet the Strawberry: A bright red one with a light pink belly, pink seeds, and a cute green leaf.
Orin the Orange: This Squishmallow is orange with a lighter orange middle, white "meat," a leaf, and a stem.
Dexter the Dragon: A light green one with a white belly, yellow horns, dark green spikes, green & white ears, and wings.
Simon the Sloth: It's light blue with a creamy middle and grey stripes over its eyes and nose.
10-inch Squishmallows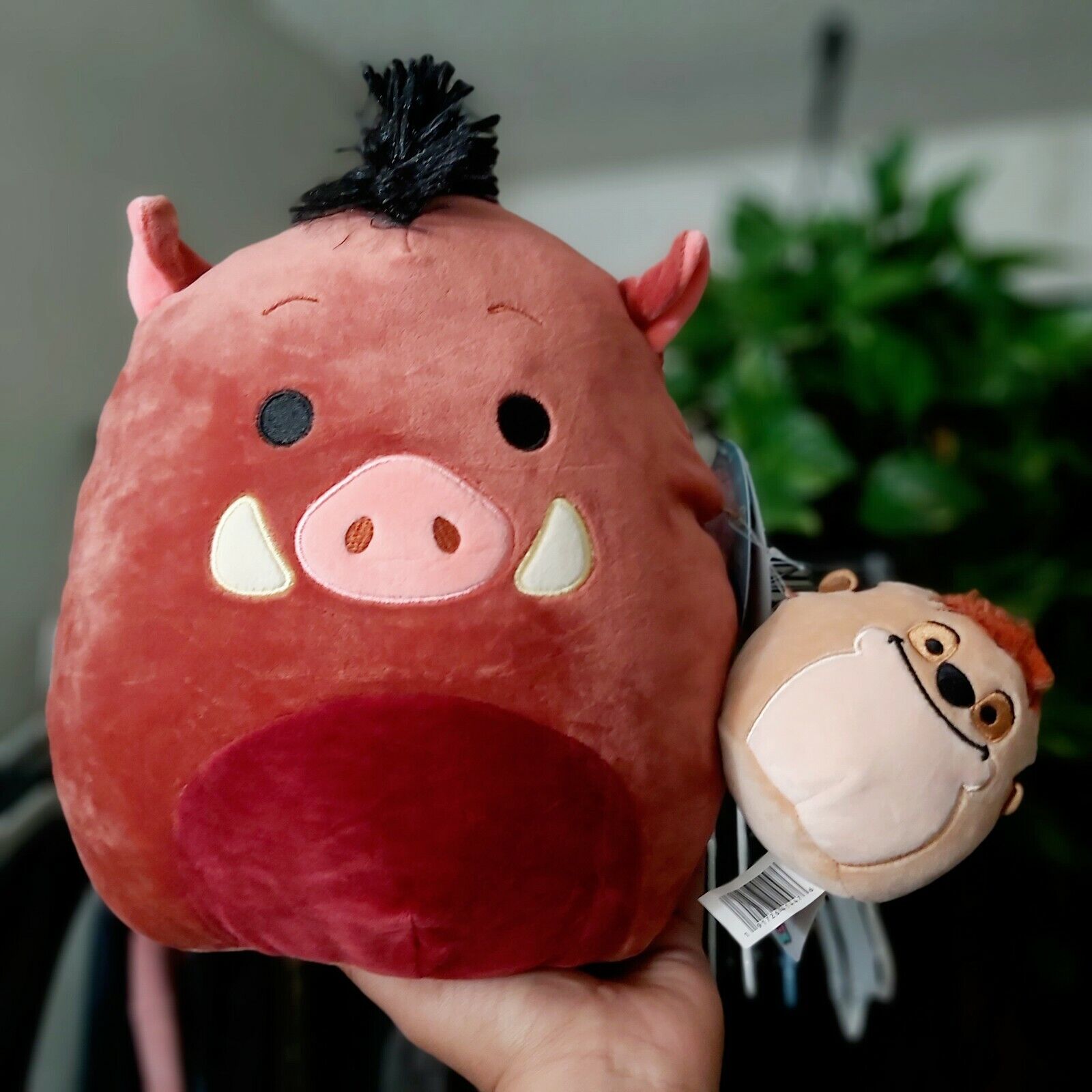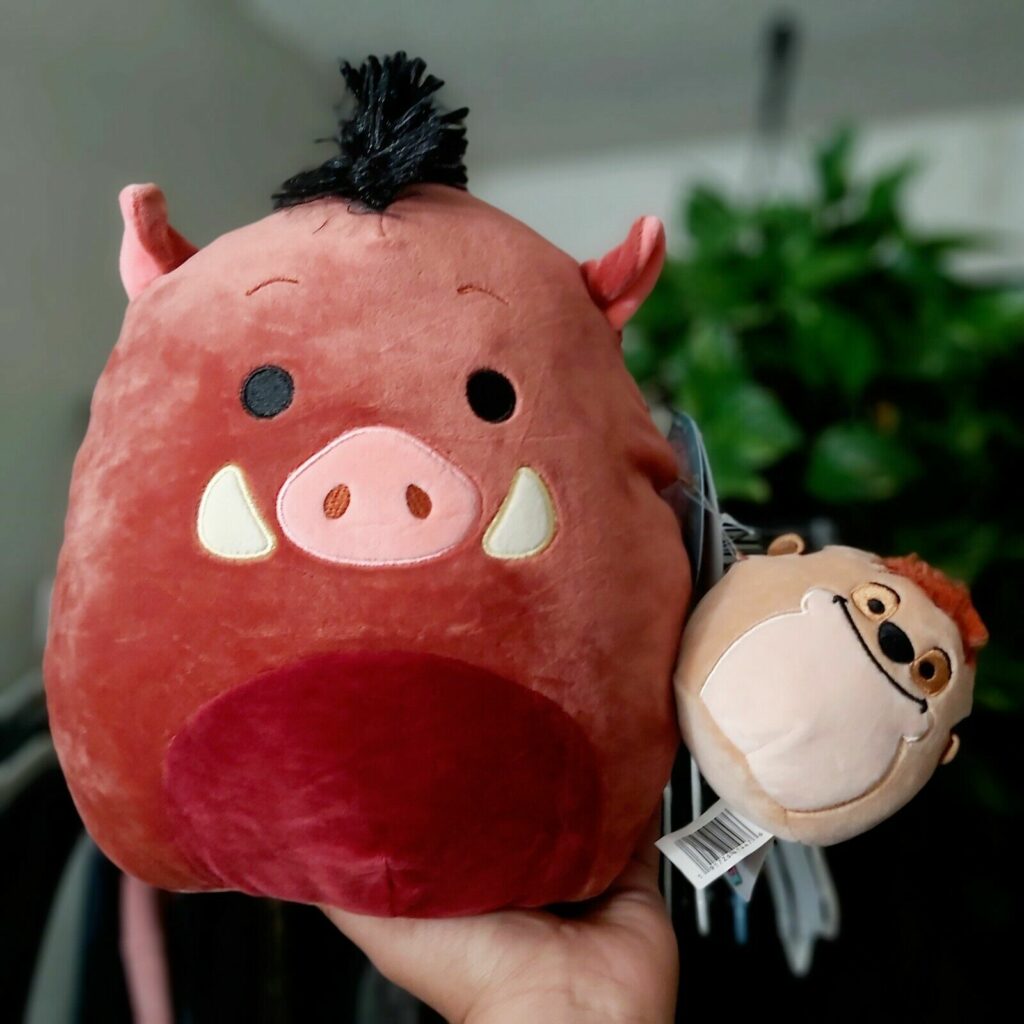 Nemo: Mostly bright orange with two fins and white strips on its sides.
Sulley: Bright blue with two purple horns and purple spots on its belly.
Olaf: Mostly white with stick-like shapes on its head, an orange carrot nose, and two black dots on its belly.
Piglet: Light pink with three dark pink stripes at the bottom and dark pink ears.
12-inch Squishmallows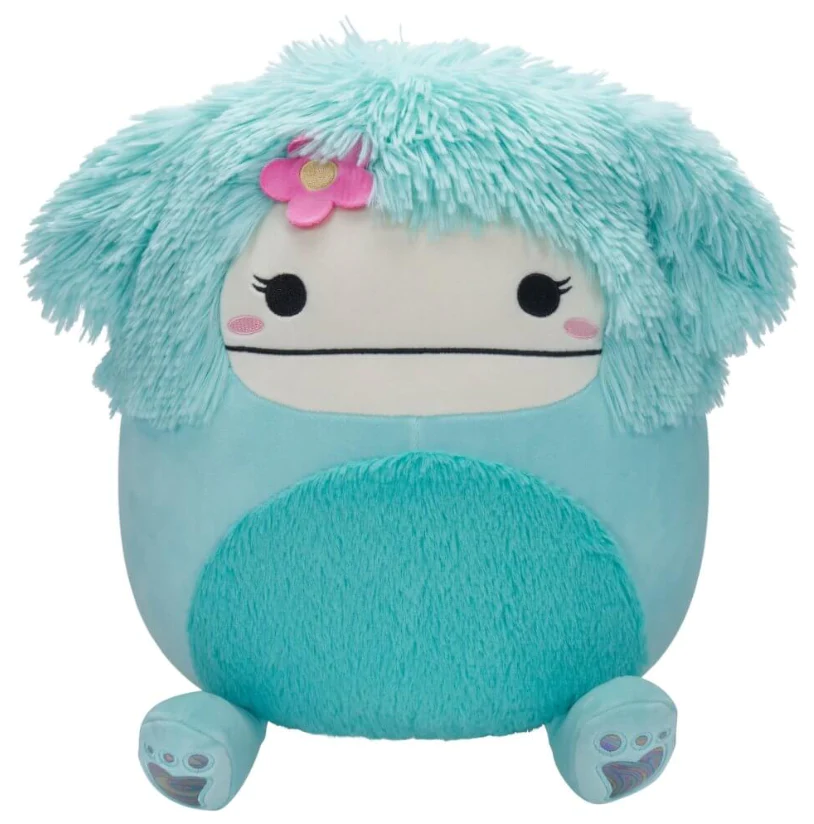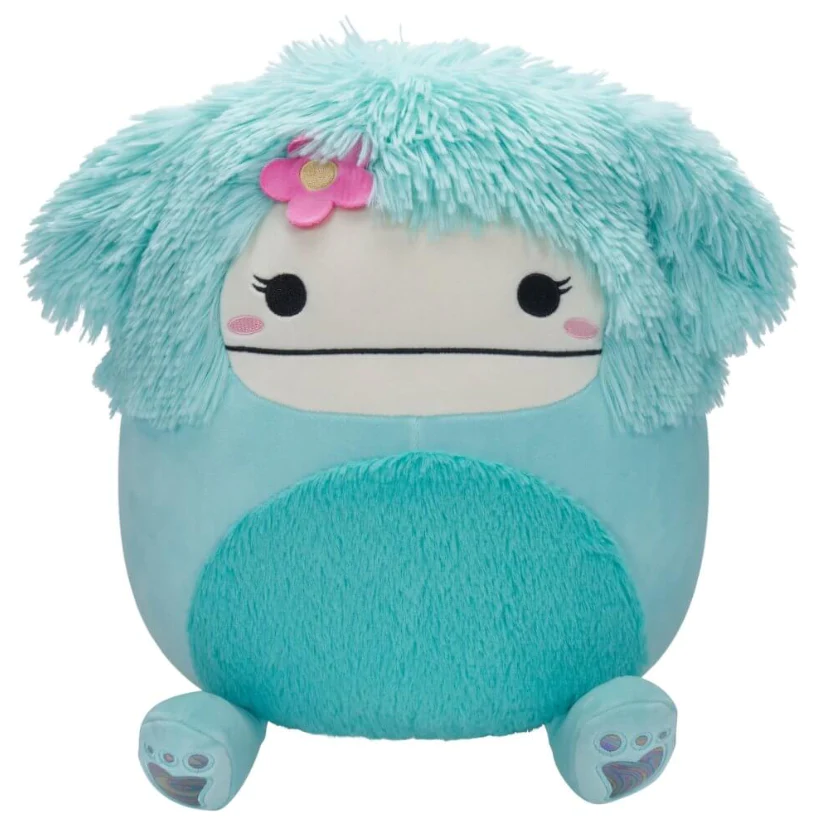 Natalie the Narwhal: This one is tie-dye with a white belly, a silver horn, and three colourful stripes on its head.
Cienna the Catcorn: It's purple with a rainbow belly, a white horn, and purple & rainbow ears.
Xandra the Blue Crab: Light blue with a white belly, dark blue claws, and green legs.
Saxa the Stingray: It's got a light pink front, a rainbow back with a tail, and light pink fins.
14-inch Squishmallows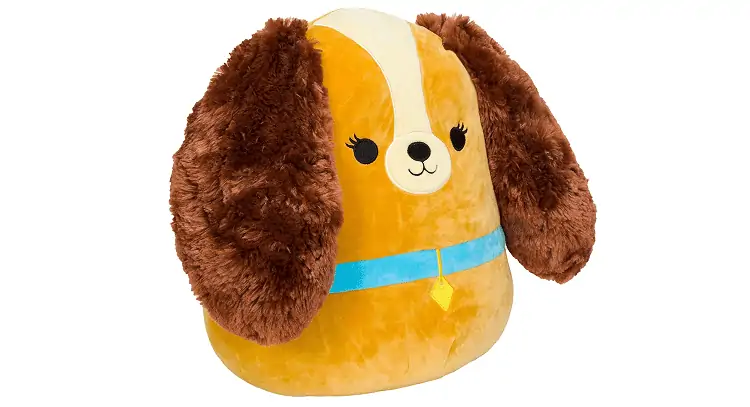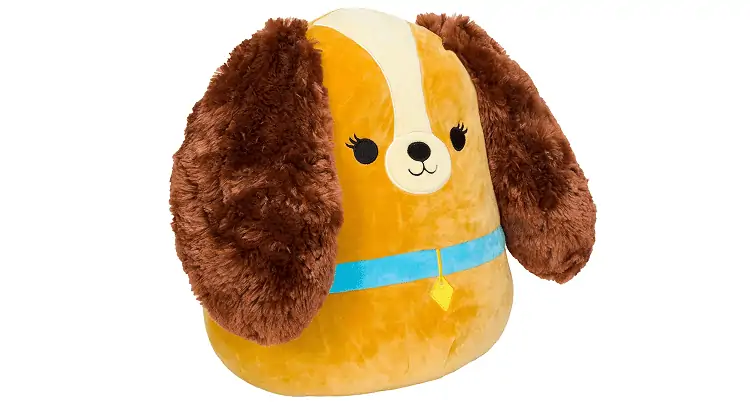 Paislynn the Pumpkin Spice Latte: A dark orange one with a brown stripe around its middle, an embellished pumpkin, and a white swirl on top.
Antoni the Turtle: Green with a white belly, two green fins, and a patterned shell on its back.
Hasani the Blue Hedgehog: It has a light blue border, a white middle, blue ears, and charming dark blue sprinkle-like lines.
16-inch Squishmallows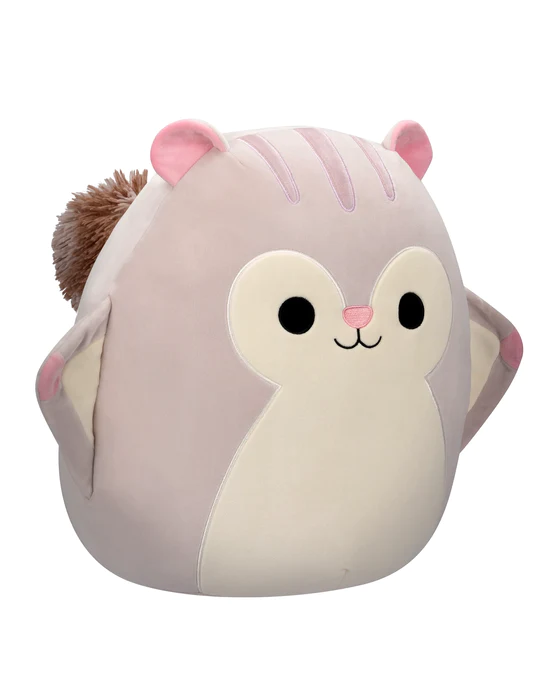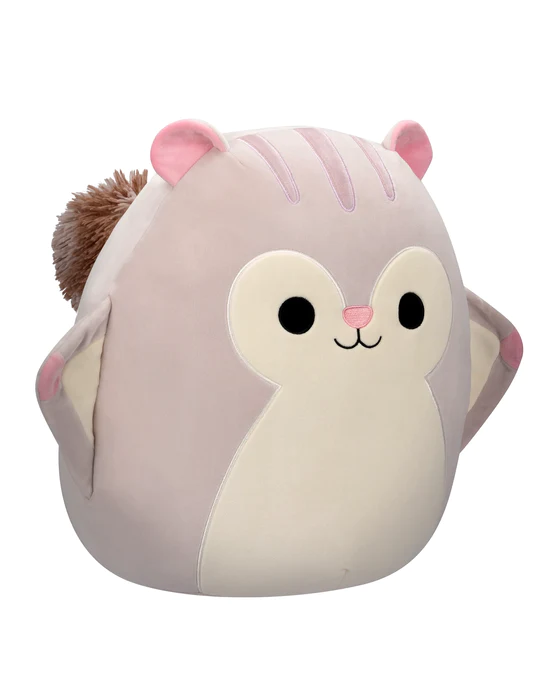 Darex the Dinosaur: A blue one with a green belly and bright orange spikes from head to tail.
Silvina the Snail: Light pink in the front, a white belly, shiny antennas, and a rainbow shell on its back.
Bridging the Pink Tulip: Pink shades with a light green leafy base.
Sydnee the Squirrel: It has a light purple outline, a creamy middle, a rainbow tail, and three dark purple stripes on its head.
20-inch Squishmallows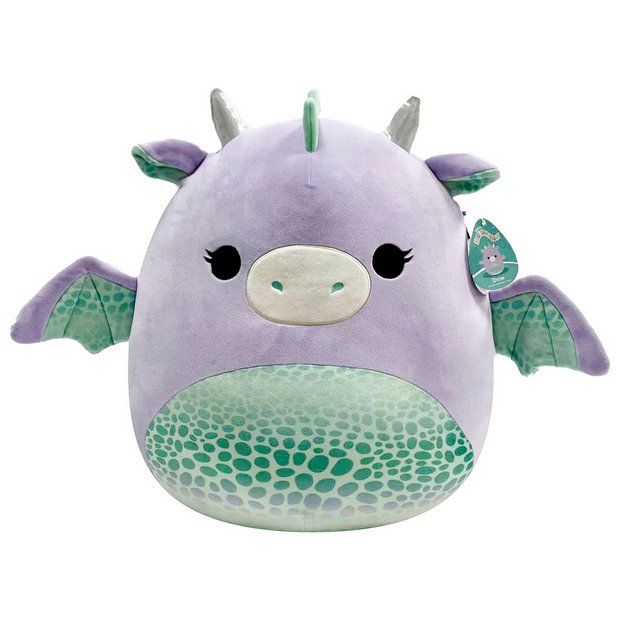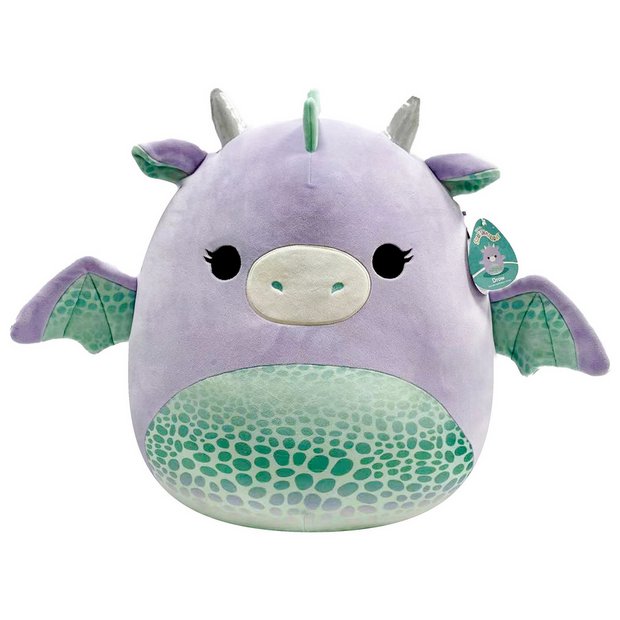 Raylor the Australian Pup: Grey with dark grey specks, a fluffy white belly, and multi-coloured ears.
Sinclair the Avocado Toast: Unique oval shape with a light beige base, a dark brown outline, and a light green centre with specks.
Bethany the KoalaCorn: Also oval-shaped, mostly white with blue, purple, and pink fluffy ears and a shiny pink horn.
Emily the Bat: A black one with a dark grey belly, two black wings, dark grey ears, and a red string mouth with sharp teeth.
These are just some of the many adorable Squishmallows you can choose from to add to your collection.
Popular Squishmallows You Should Know About
Squishmallows are undeniably adorable and have captured the hearts of many collectors and plush toy enthusiasts if you're looking to stay up-to-date with the hottest Squishmallows on the market.
Here are some of the most beloved and sought-after characters:
Baby Yoda Squishmallow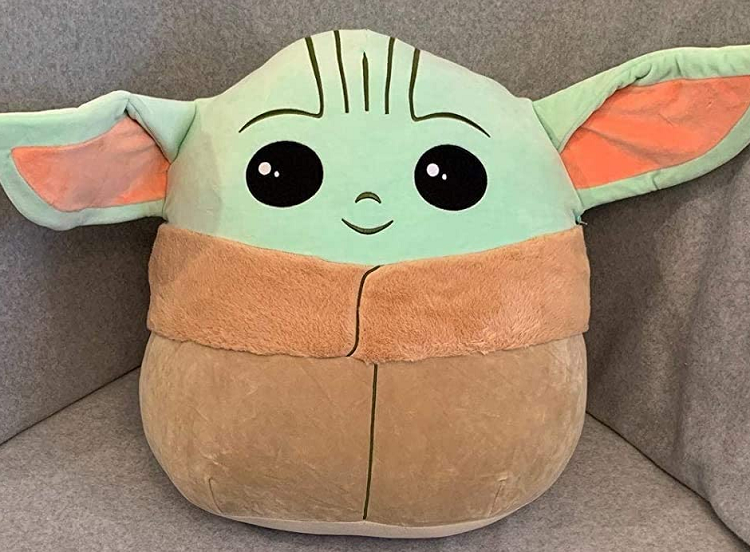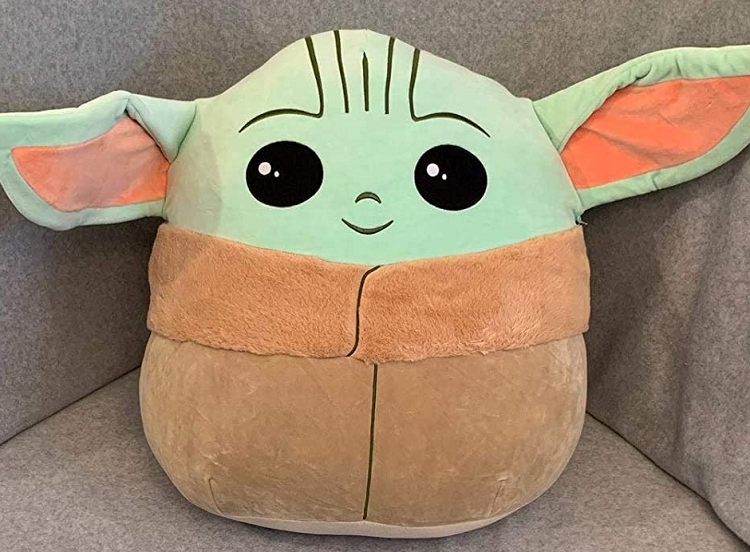 The lovable Baby Yoda has been transformed into a cuddly Squishmallow, perfect for Star Wars fans and plush enthusiasts alike. Despite being soft and squishy, he captures the essence of the iconic character.
Harrison Dog Squishmallow
Harrison Dog is a timeless favourite, featuring a classic teddy bear colour and an irresistibly soft texture. He's adored by boys and girls alike, making him a versatile choice.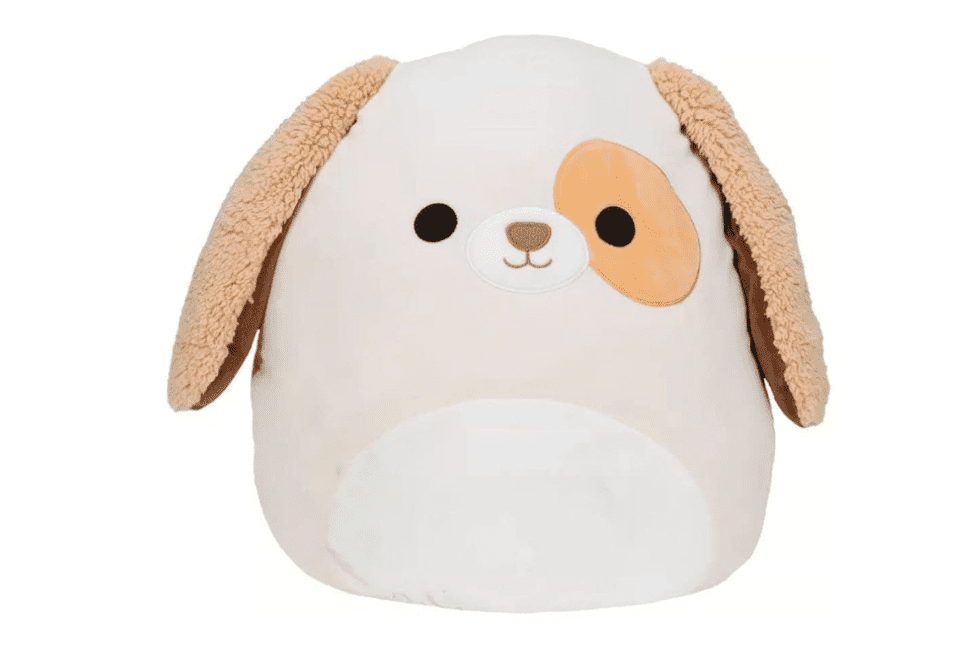 Archie the Axolotl Squishmallow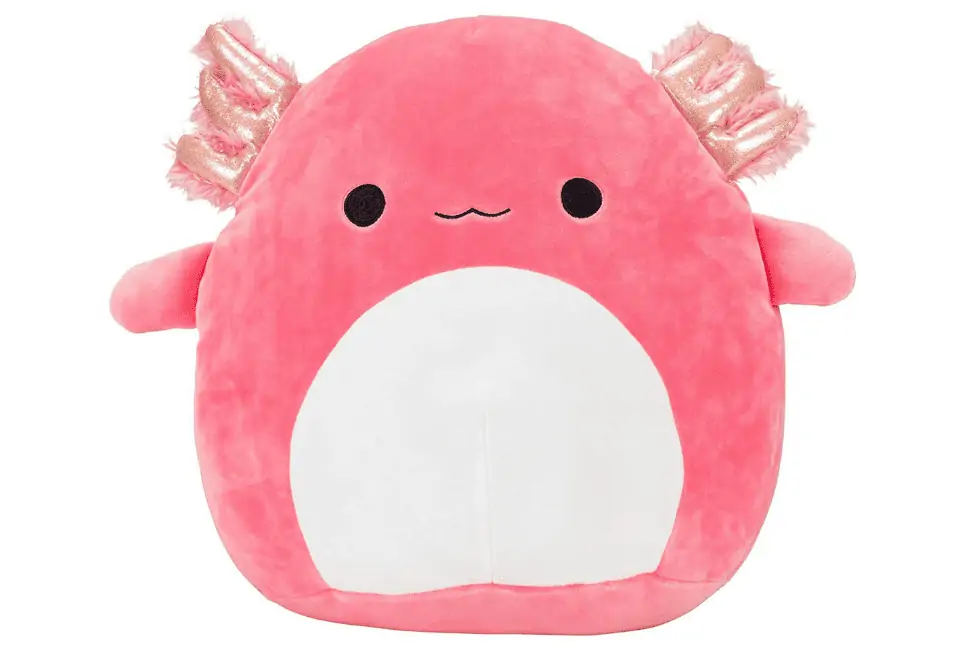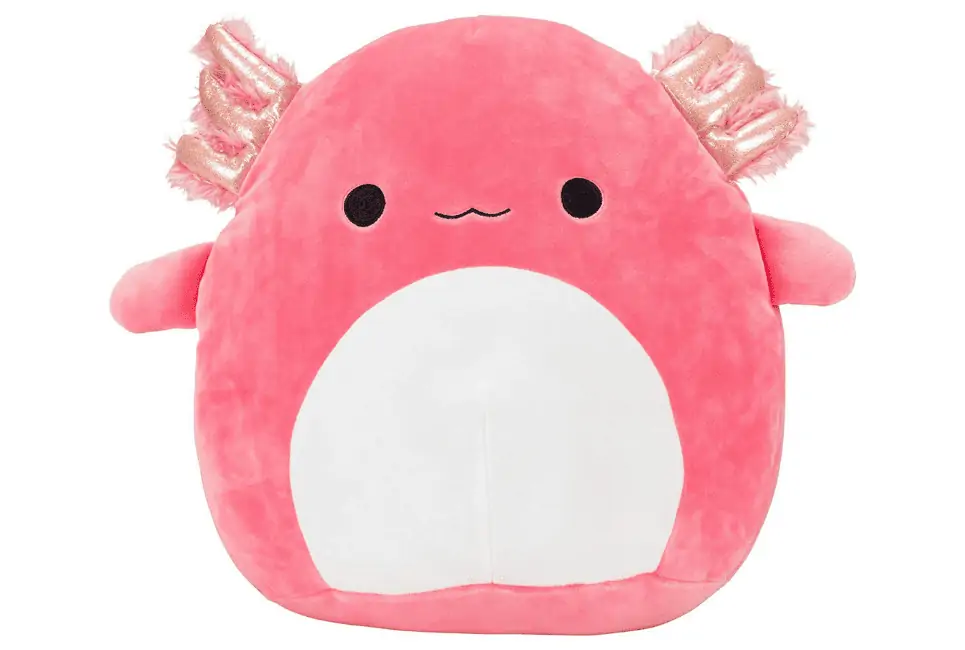 Archie's resemblance to an axolotl is both cool and endearing. You can enjoy the charm of this aquatic creature without the need for a fish tank.
Autumn the Black Cat Squishmallow
Autumn, part of the Halloween Squishmallows collection, may seem spooky at first glance, but she's actually quite cute and loves snuggling on rainy nights, making her a perfect companion for any season.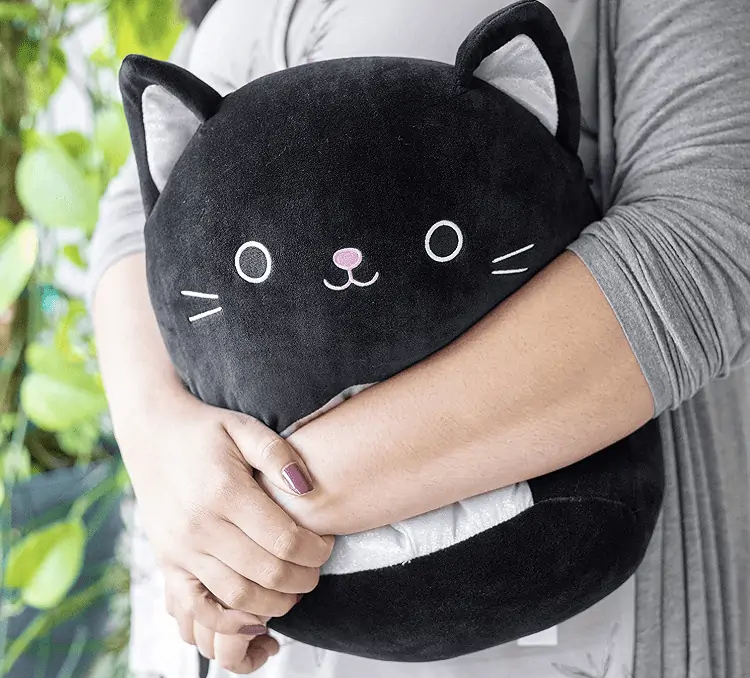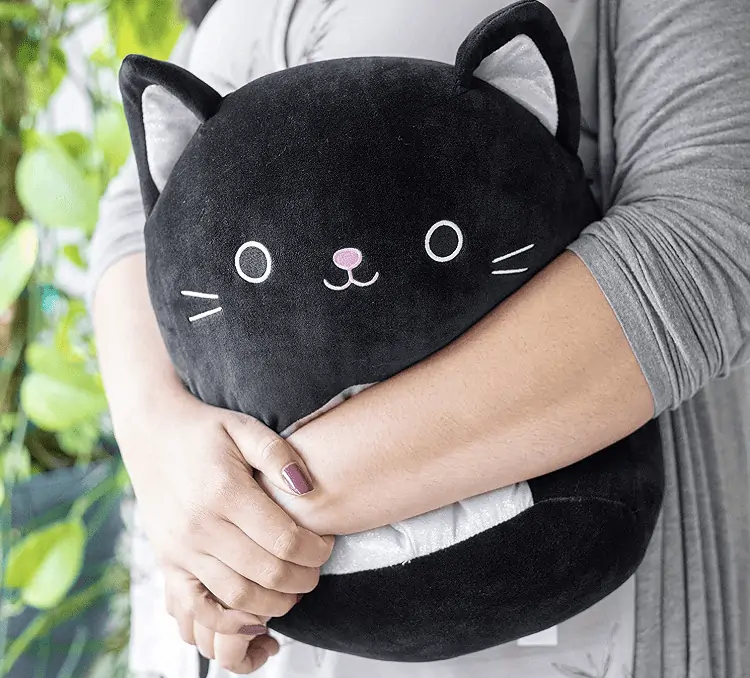 Jenny the Cow Squishmallow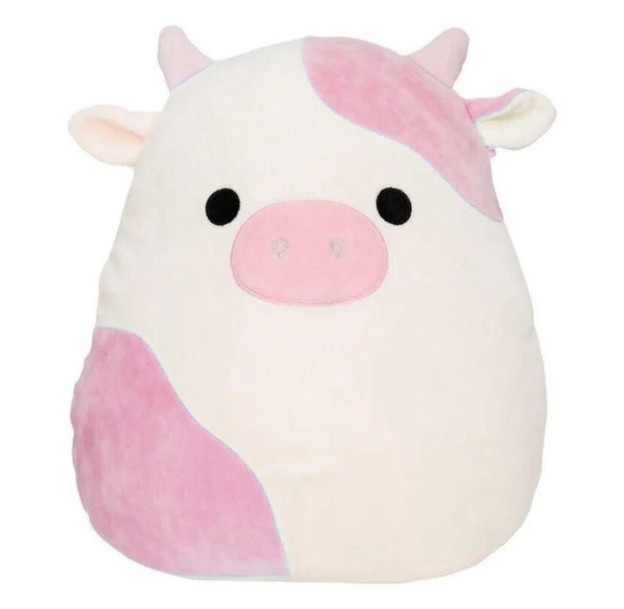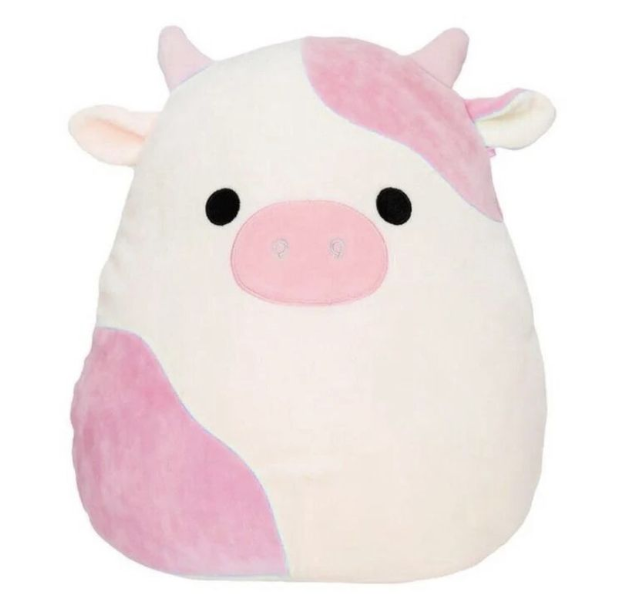 With her pink and adorable appearance, Jenny has stolen the hearts of many collectors. While there may be some debates about her authenticity, she remains an adorable Squishmallow.
Destiny the Dragon Squishmallow
With her striking blue wings and love for flying, Destiny is a charming dragon Squishmallow, even if she's not the most skilled flyer. She's sure to add a touch of fantasy to your collection.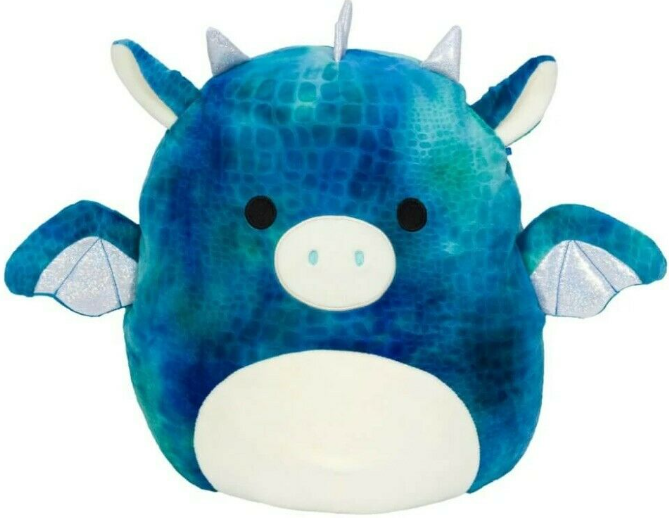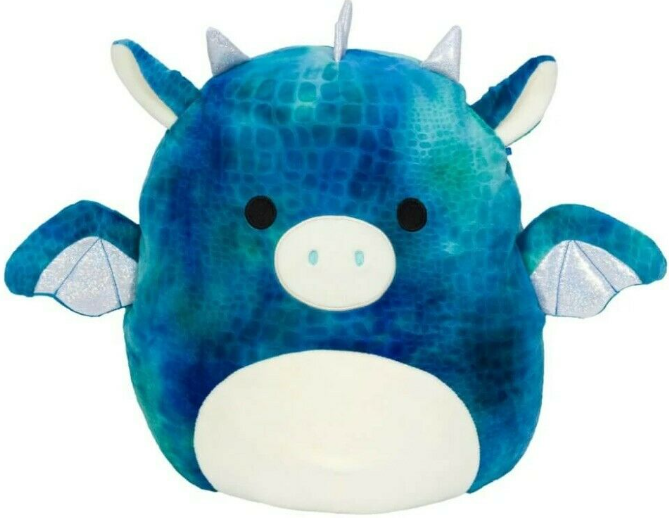 Dante the Demon Squishmallow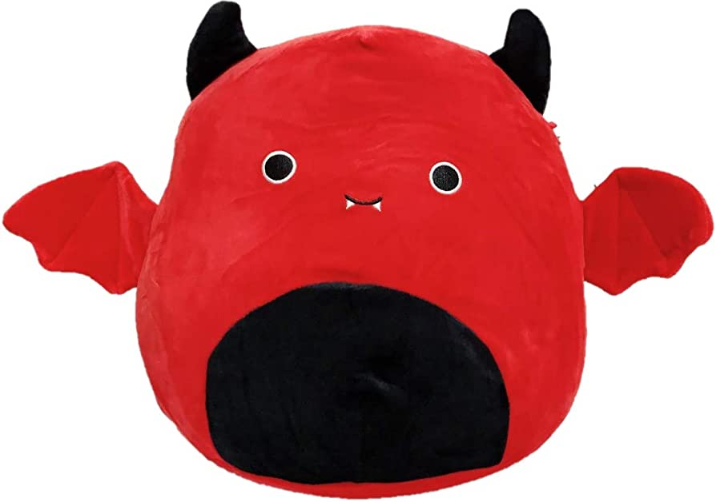 Dante's cute demon design makes him a unique addition to the Halloween Squishmallows. His love for spicy food adds an amusing twist to his character.
Kayce the PandaCorn Squishmallow
Kayce is a delightful blend of a panda and a unicorn, creating an enchanting and whimsical Squishmallow character that's sure to spark joy.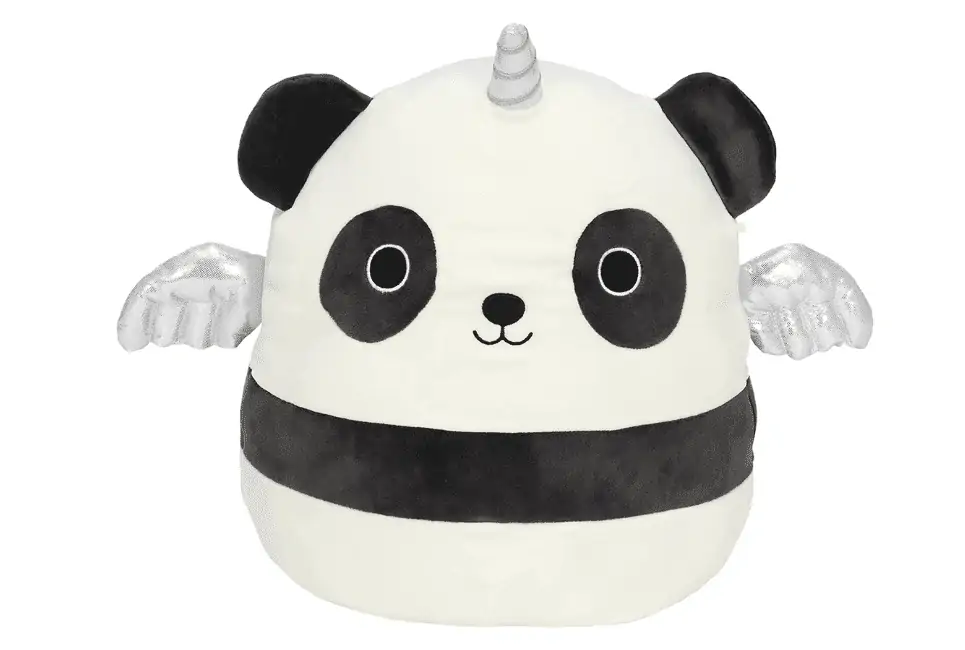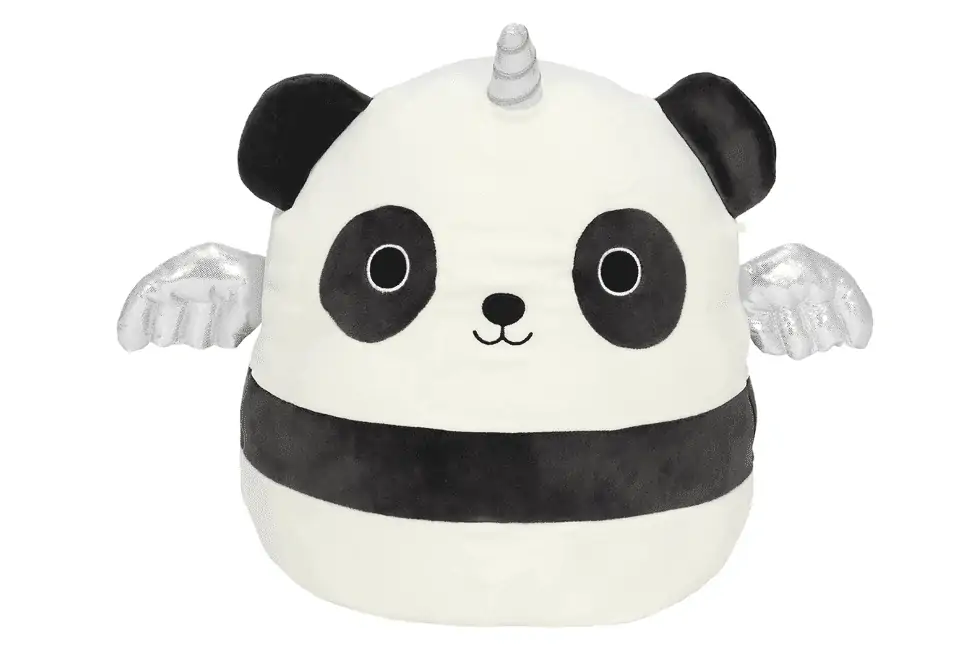 Lulu the Pineapple Squishmallow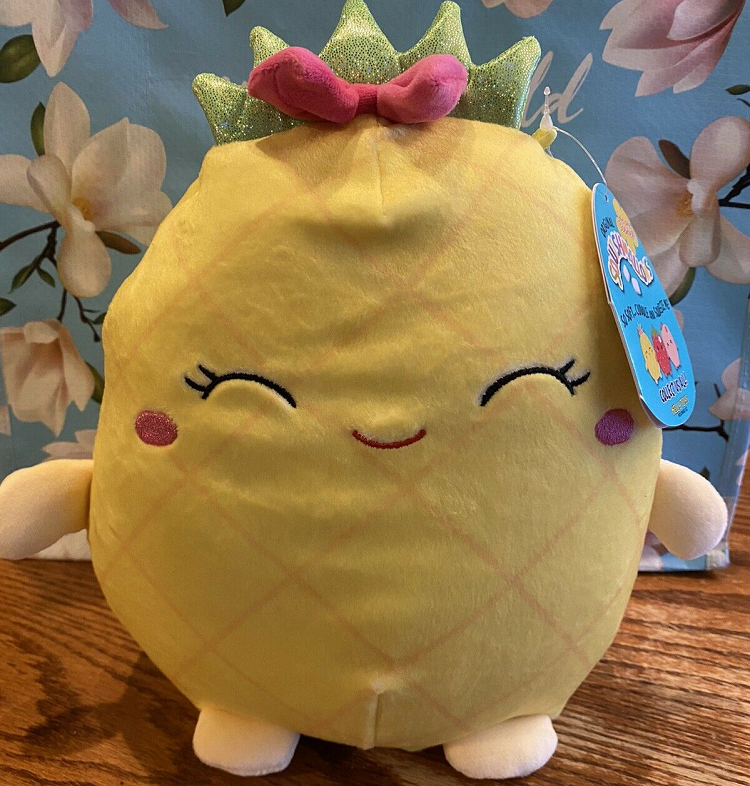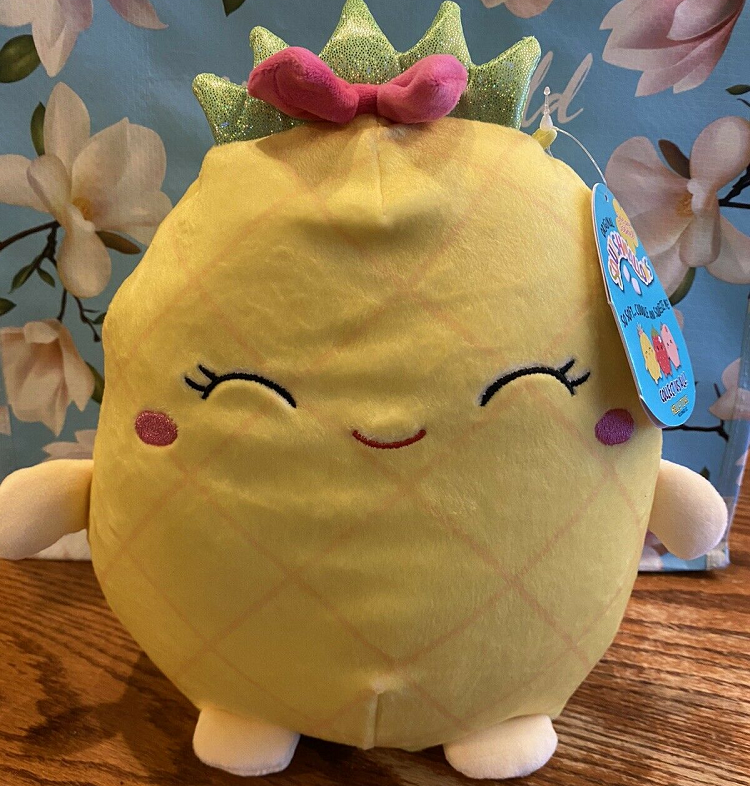 Lulu Pineapple's cheerful demeanour and vibrant yellow and pink colours make her a standout choice, particularly for summer-themed collections. She's as sweet as she looks.
Bernise the Boba Tea Squishmallow
Bernise's resemblance to a delicious boba tea is both charming and delightful. You can choose from two sizes, 5 inches or 12 inches, to suit your preferences.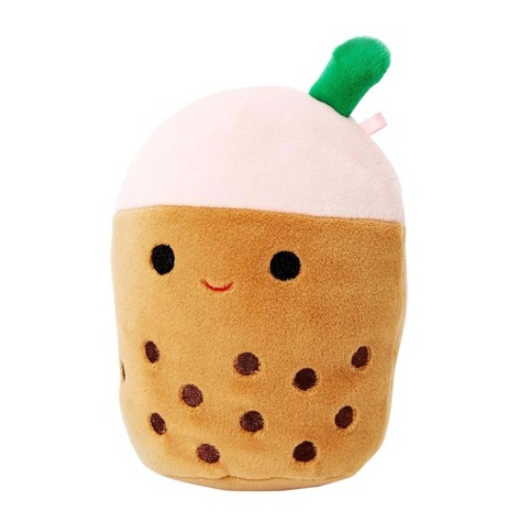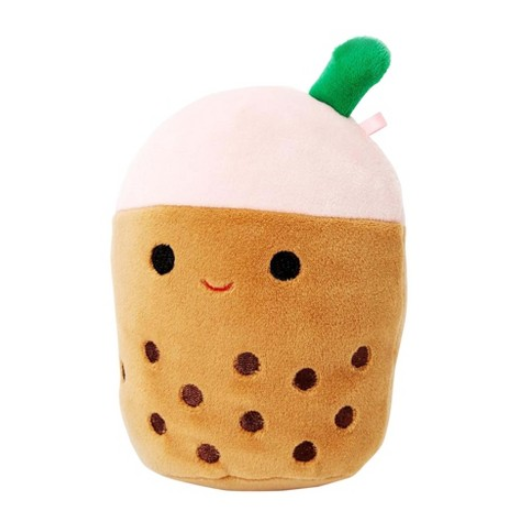 Malcolm the Mushroom Squishmallow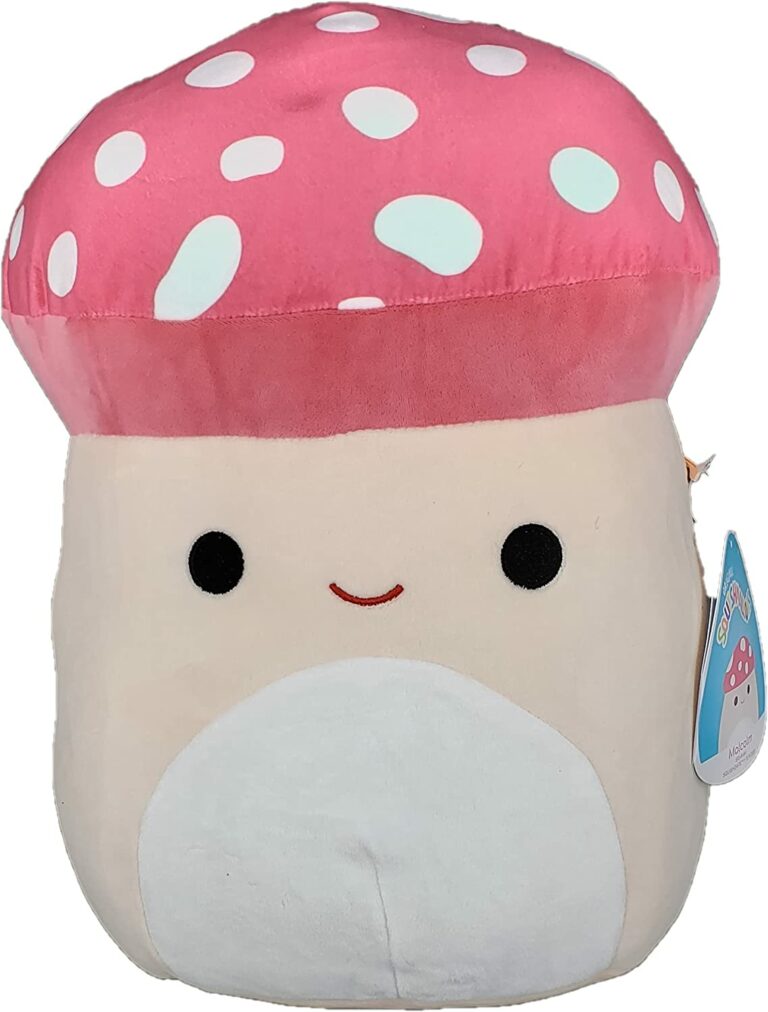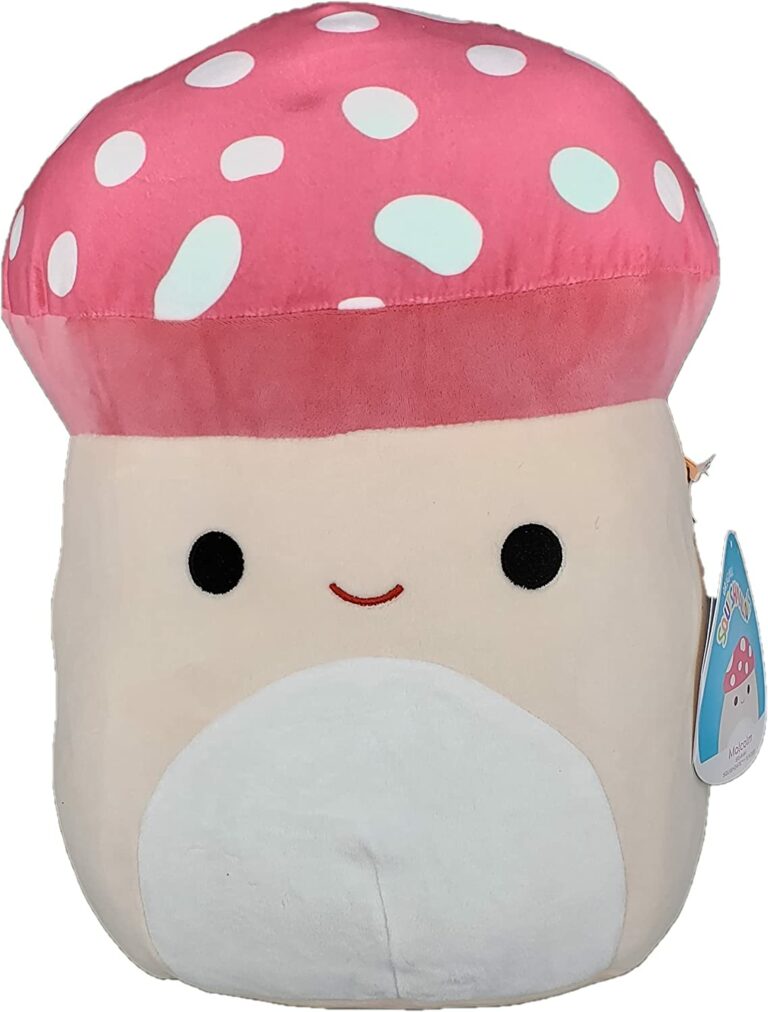 Malcolm's happy mushroom design with polka dots adds a whimsical touch to your collection, especially if you're into forest-themed stuffed animals.
Celine the Chicken Squishmallow
Celine is a chubby chicken Squishmallow that won't make a mess like a real chicken. Her unique design and cute appearance make her a fun addition to your collection.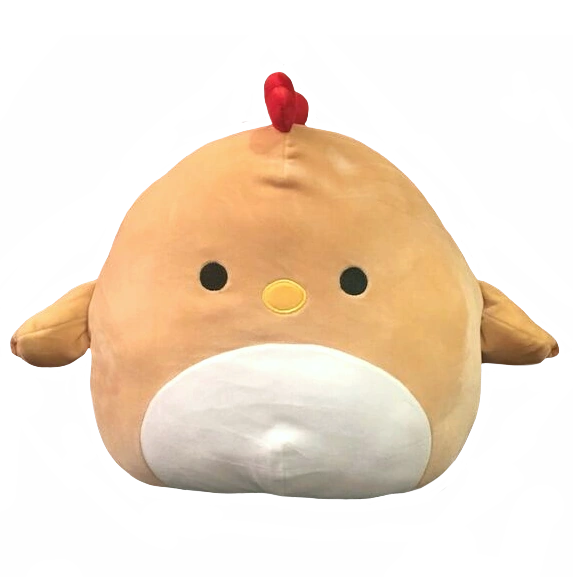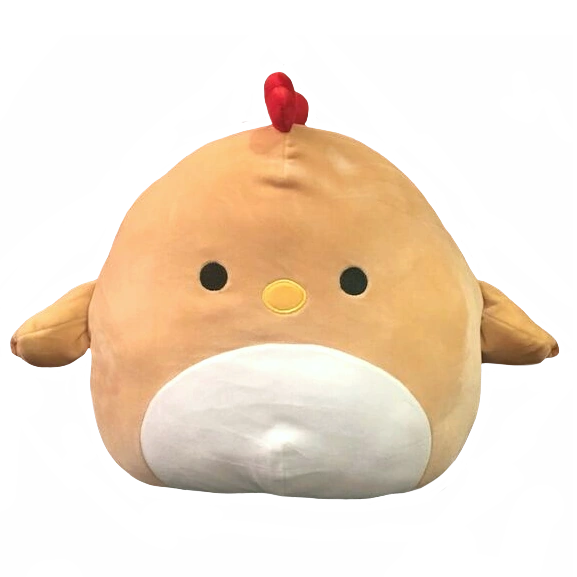 Remember that Squishmallows are collectable and great for hugging, cuddling, and comforting. Each character has a unique charm, making it difficult to choose just one.
Whether you're collecting them or looking for a special gift, these Squishmallows are sure to bring smiles and warmth to your heart.
Common Questions About Squishmallows
Q: What's the rarest Squishmallow?
A: The rarest Squishmallow is Jack the Black Cat. There are only 500 of these limited edition plushies, and they can sell for over $1,299.99 on eBay.
Q: Which is the rarest Squishmallow in Australia?
A: In Australia, the rarest Squishmallow is also Jack the Black Cat, with only 500 available in circulation, making them extremely rare.
Q: Who is the top Squishmallow?
A: The most popular Squishmallow is "Cam the Cat," one of the first and most beloved characters. Another highly sought-after one is the 16-inch "Jack the Black Cat," which sold out online in just two hours.
Q: Why are Squishmallows so popular?
A: Squishmallows became popular during the COVID-19 pandemic in 2020. People shared their collections on social media and found comfort in hugging these soft toys, which helped them feel calmer and less anxious. This comfort factor contributed to their widespread appeal.
Recommendation
Experience the Spectacle: Niles Garden Circus Welcomes You to the Magic
Niles Garden Circus Tickets 2023: Your Gateway to Thrills and Wonder
Conclusion
In summary, Squishmallows have become a global sensation thanks to their irresistibly charming and huggable nature.
With a diverse range of characters and a strong sense of inclusivity, these plush toys have found their way into the hearts of people of all ages.
Their softness, collectibility, and affordability have made them a beloved addition to the toy world.
Squishmallows are more than toys; they offer comfort and joy, making them a must-have for collectors and cuddle enthusiasts alike.