Cloud-Like Comfort: The Search for Squishy Pillow Alternatives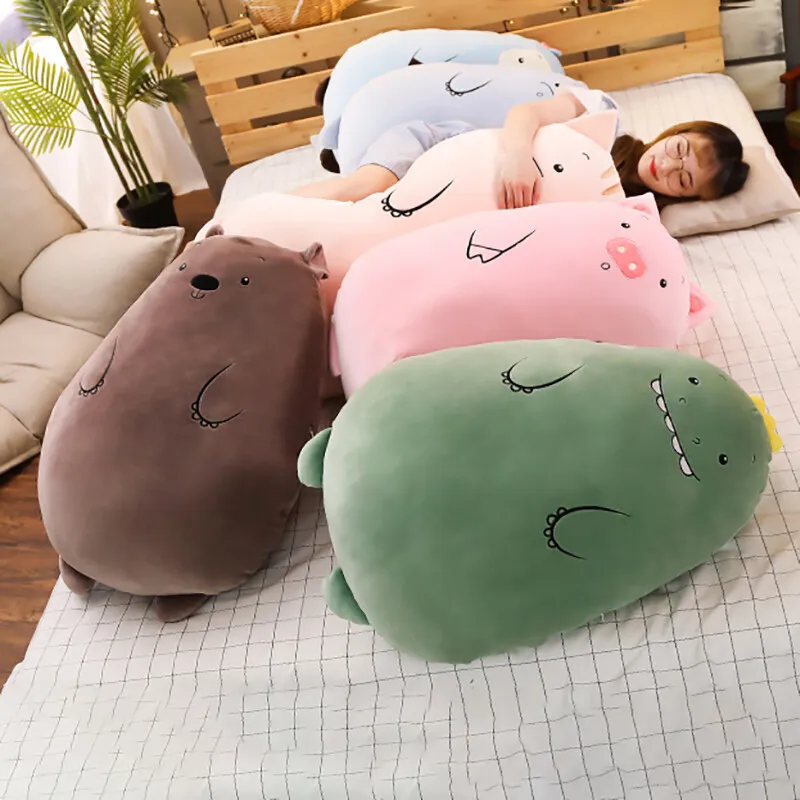 Squishy Pillow – Are you in need of pillows that provide a plush and squishy sensation similar to squishmallows?
We've got you covered with a range of pillow recommendations that can offer that comforting, huggable feel you're looking for.
Squishmallows have captured the affection of many due to their marshmallow-like softness, making them perfect for relaxation, snuggling, and even collecting.
If you're searching for a pillow that replicates this level of cosiness, you're in the right place.
There are numerous squishy pillows available in the market that serve as excellent choices for a restful night's sleep and offer that delightful squishy texture akin to Squishmallows.
Let's take a closer look at these options to assist you in finding the pillow that best fits your needs.
Can Squishmallows be used as pillows?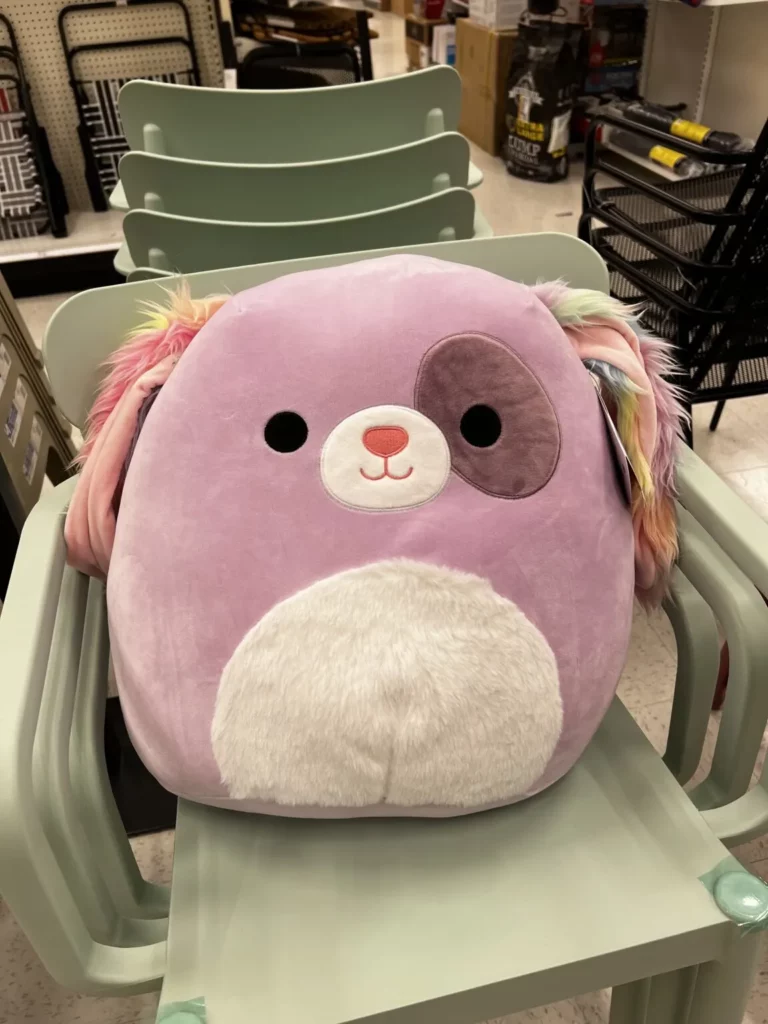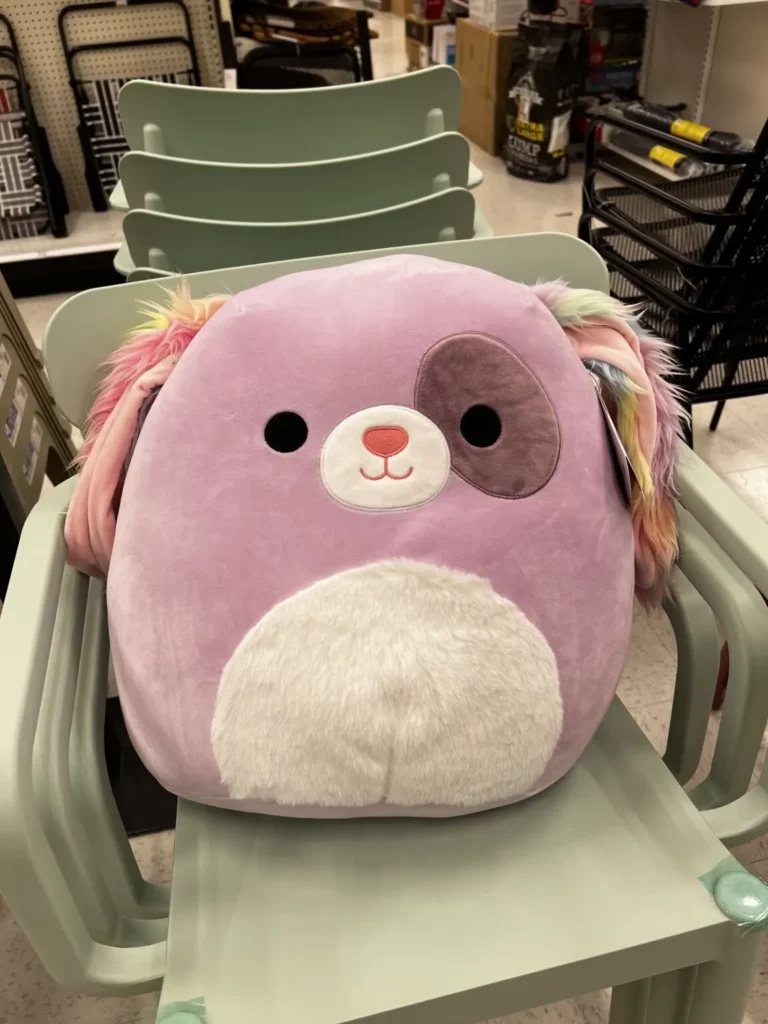 Absolutely, you can use a squishmallow as a pillow, but there are some important things to consider.
If you opt not to use a pillowcase, you might find it necessary to wash the entire pillow more frequently to maintain cleanliness.
Squishmallows are these wonderfully soft and plush stuffed animals that are designed for hugging and, as their name suggests, squishing.
However, it's essential to understand that while they can work as pillows, they may not provide the same level of support and comfort as traditional pillows.
Squishmallows are typically less thick and structured, which can result in insufficient support for your neck and head during sleep.
For many people, the extreme softness and squishiness of Squishmallows might make them less suitable as sleeping pillows.
Nevertheless, they can still be wonderful additions to your bed or couch and can be used decoratively.
If you choose to use a Squishmallow as a pillow, you may need to adjust your sleeping position to ensure maximum comfort and proper support for your head and neck.
This way, you can enjoy the delightful squishy sensation while getting a good night's sleep.
What Is A Marshmallow Pillow?
Marshmallow pillows are a great pick if you want an extra comfortable squishy pillow.
They're famous for their exceptional softness and are filled with hypoallergenic synthetic materials. These pillows also have a covering made of 100% cotton, ensuring a really comfy night's sleep.
Typically, these pillows come in a size of 20″ x 28″ and have a 2″ gusset. This gusset adds a bit of structure to the pillow, so it feels like you're sinking into a soft cloud when you lay your head on it.
If you're looking for a pillow that's as soft and comfortable as squishmallows, marshmallow pillows are a wonderful choice. They can make your sleep incredibly cosy and restful.
What are Squishmallow pillows filled with?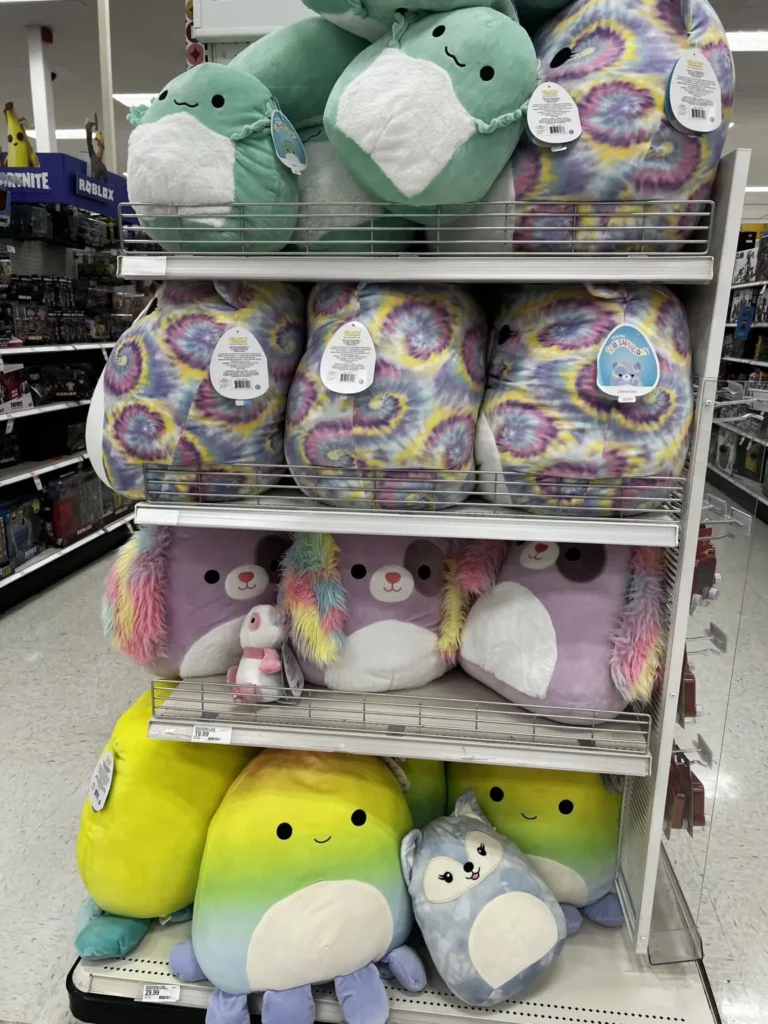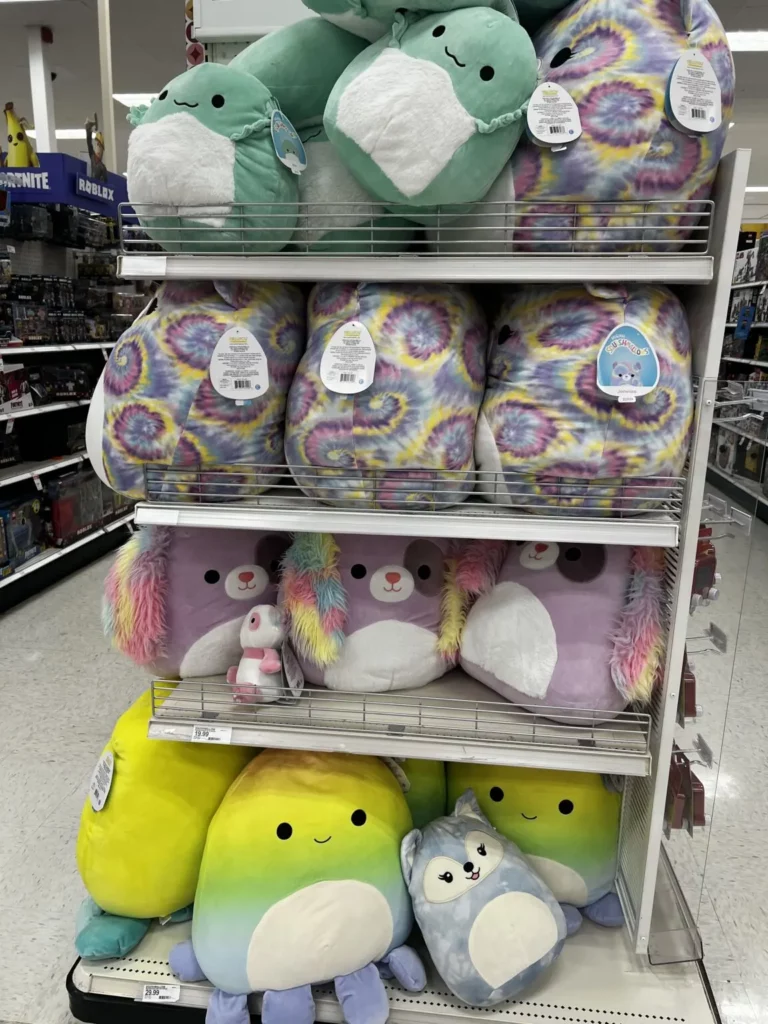 Squishmallow pillows are filled with a soft material called polyester fibre, making them incredibly plush and comfy, especially with their soft, stretchy fabric covers.
Polyester fibre is the same kind of filling used in stuffed animals and plush toys and is known for being soft and long-lasting. It's also hypoallergenic, so it's unlikely to cause allergies for most people.
Squishmallows are designed to be lightweight and easy to carry. The polyester filling isn't too heavy or dense, making them easy to squish and hug. This is what gives them their unique and delightful feel.
Another plus is that the polyester filling is safe for children. That's why Squishmallows are popular for kids' toys and bedding.
So, when you opt for Squishmallows, you're getting a soft and huggable pillow that's also safe and comfortable for the little ones.
What size are Squishmallow pillows?
Squishmallows are available in a variety of sizes, ensuring there's something for everyone. Here's a rundown of the sizes to choose from:
3.5 inches (perfect for keychains)
5 inches
7 inches
8 inches
11 inches
12 inches
13 inches
16 inches
20 inches
24 inches
This variety of sizes means you can pick the Squishmallow that best suits your needs, whether you're looking for a cute keychain or a larger, huggable companion.
Pillows like squish mallows
Here are some pillows that offer a comparable squishy feel to squish mallows:
Mainstay squishy pillow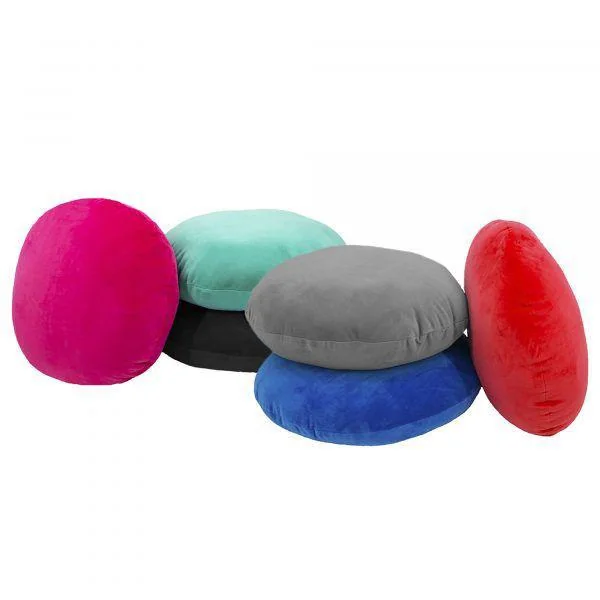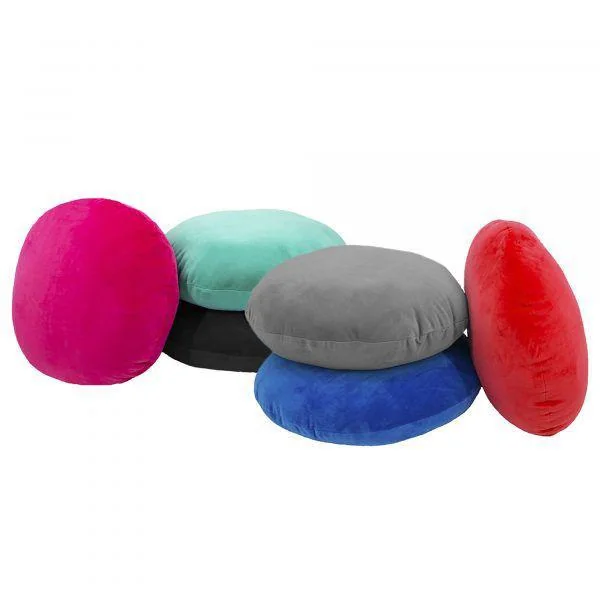 I really like these Walmart pillows. We've placed four of them in our playroom, and they are ideal for chilling and snuggling.
These pillows are circular and about 24 inches in diameter, offering great comfort and a cosy spot for relaxation.
Ikea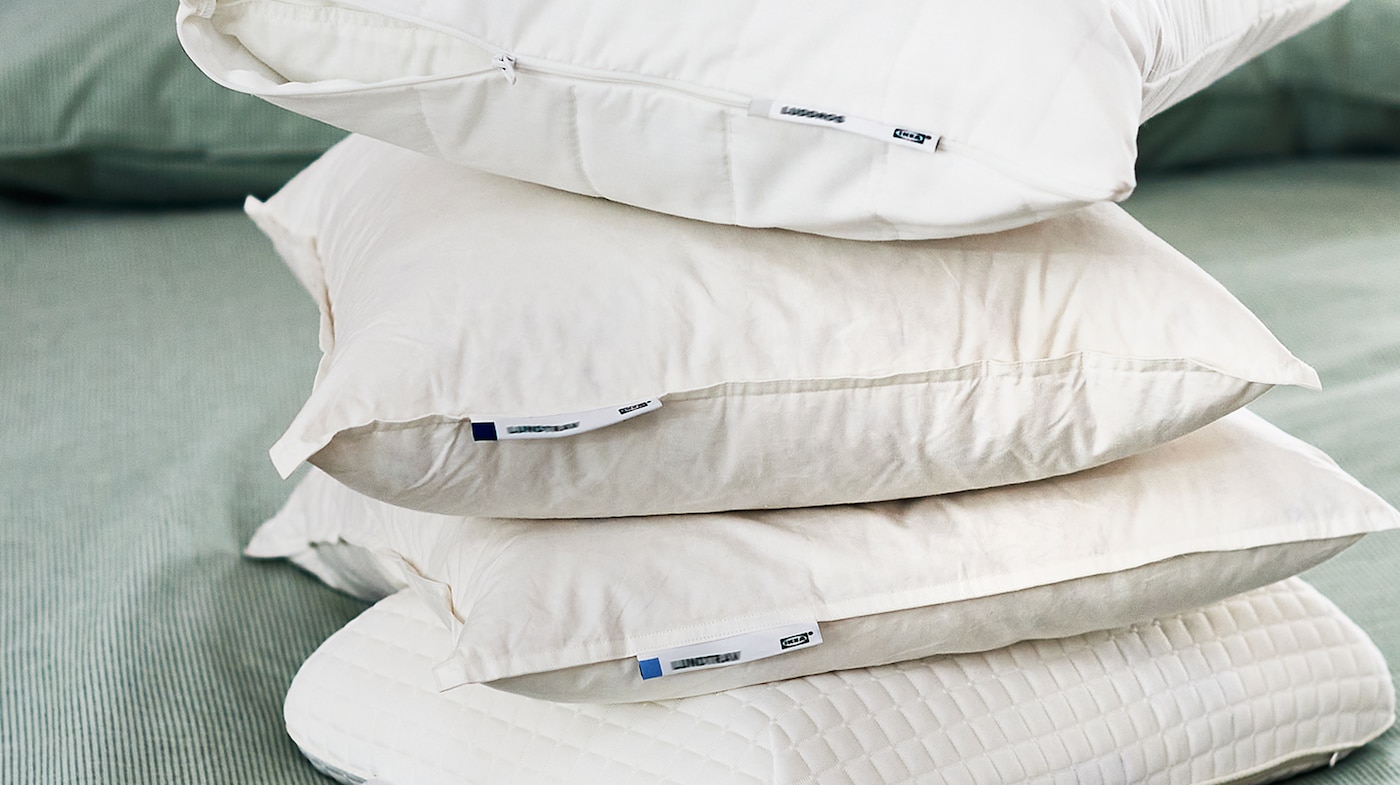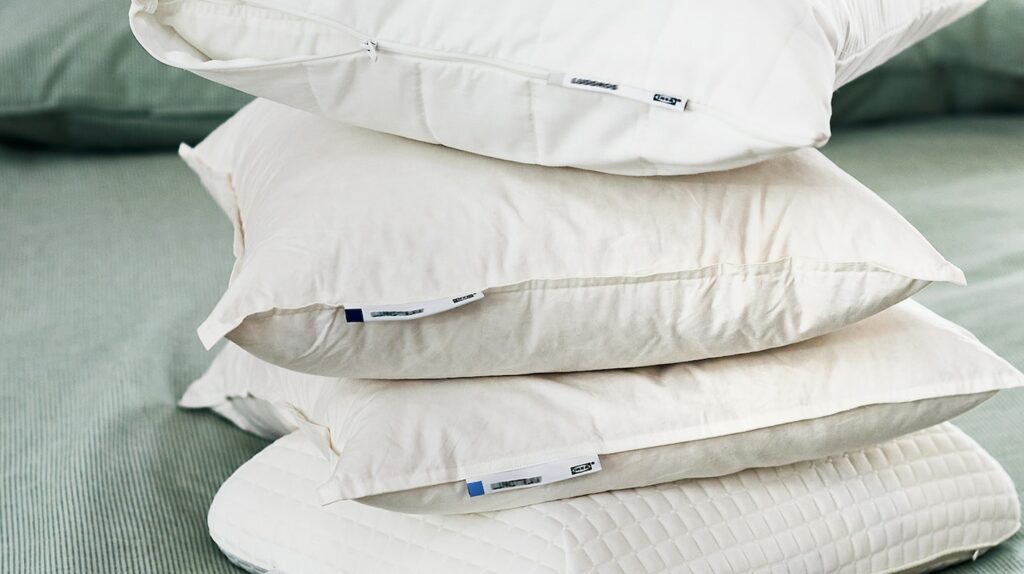 Ikea has these king-sized faux-down pillows with polyester filling that's similar to the softness of squishmallows.
To make them even comfier, try using a jersey cotton pillowcase. This can elevate your sleep comfort.
Buffy Cloud Pillows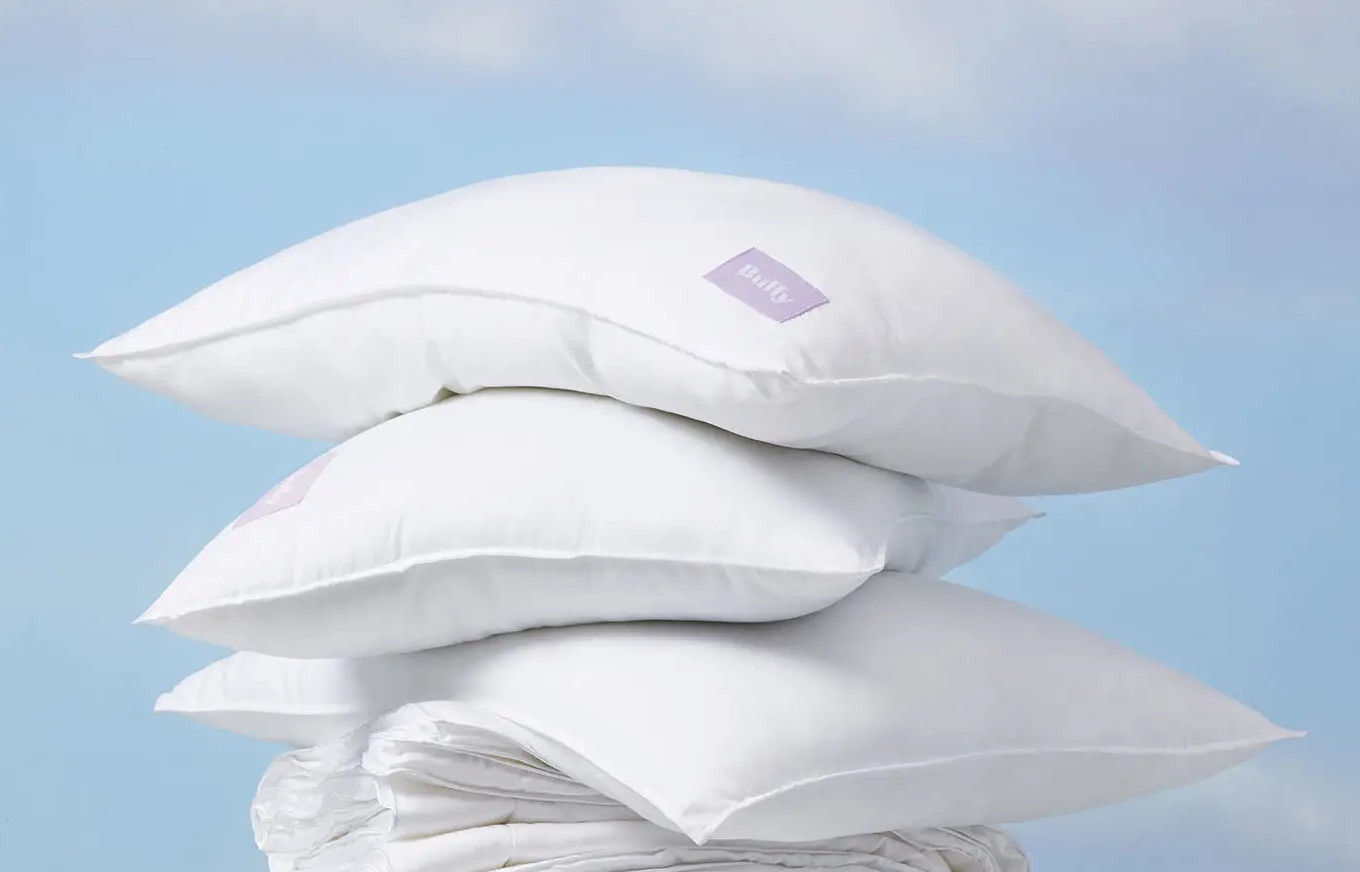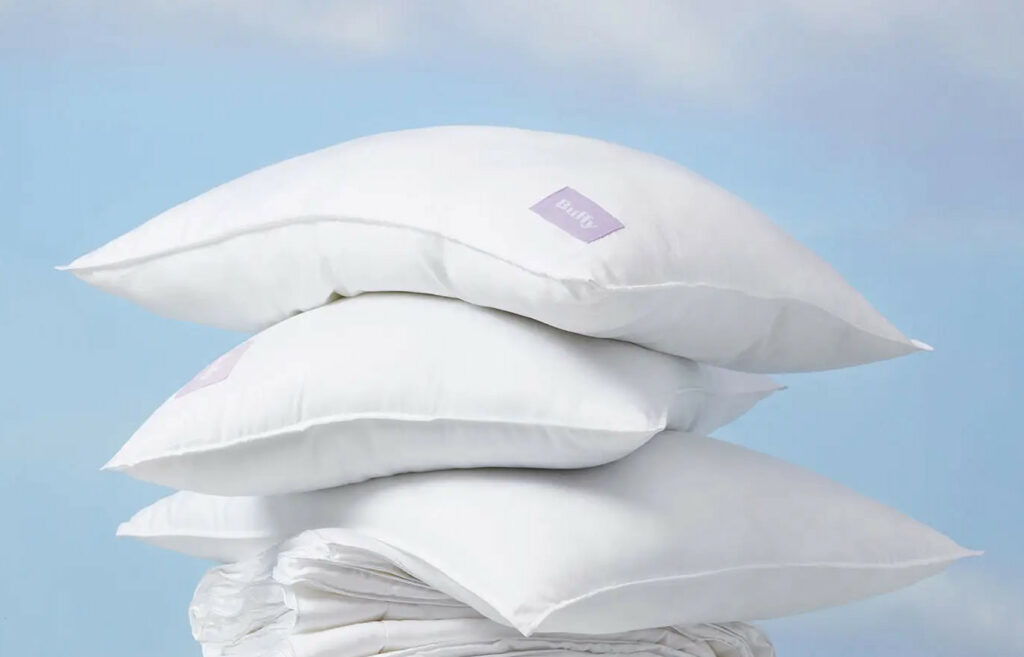 These pillows are super soft and perfect for a comfy night's sleep. They're filled with a wonderfully soft recycled material.
Their moisture-absorbing cover sets them apart, which ensures you stay dry and comfortable throughout the night. An important point is that they don't contain essential oils, making them safe for kids and pets.
You can choose from two sizes: Standard pillows measuring 20″ L x 28″ W and King size pillows at 20″ L x 36″ W. Prices can go up to about $99.
However, it's important to note that some people might find the polyester cover of Buffy Cloud Pillows less comfortable compared to pillows covered with cotton fabric.
Mushy Pillows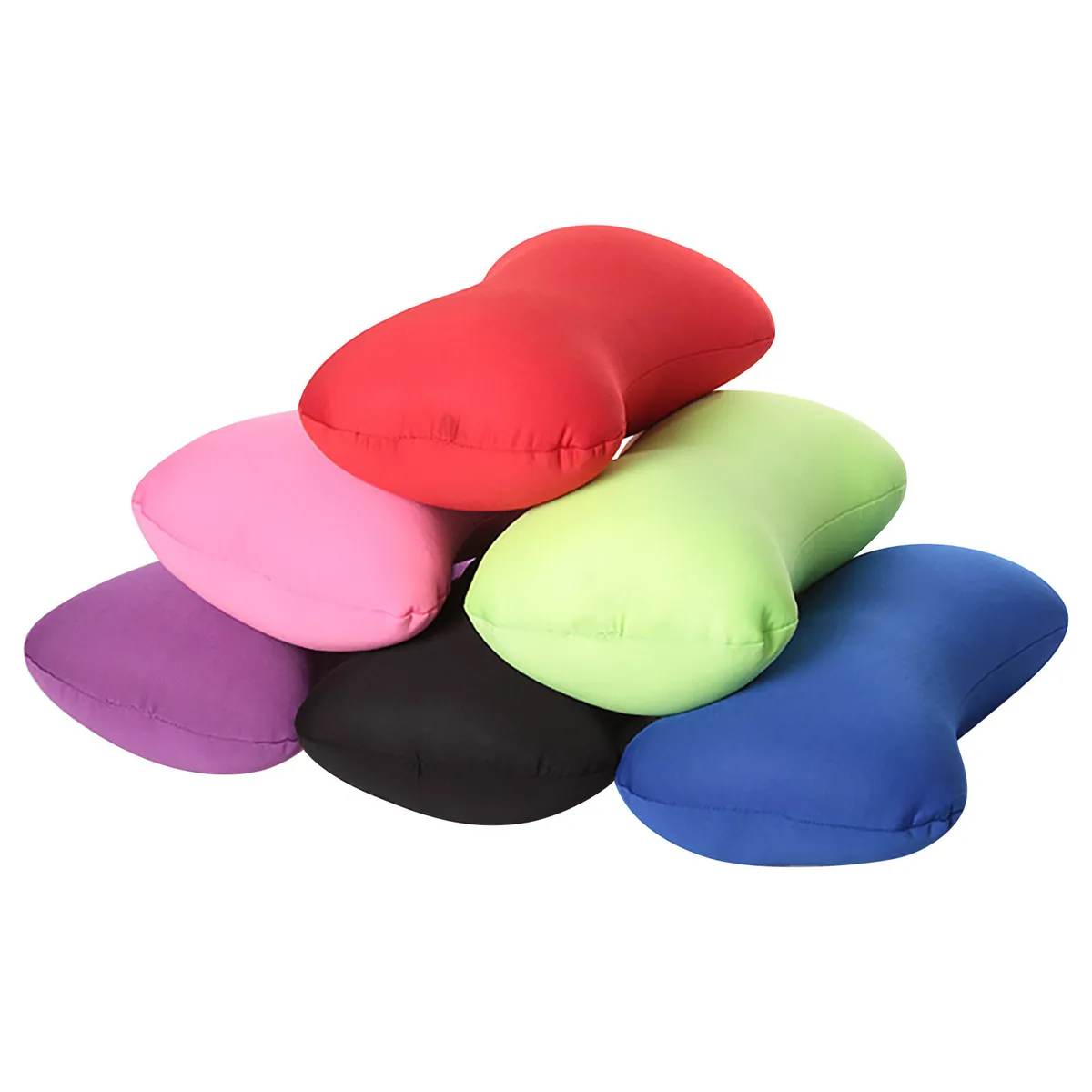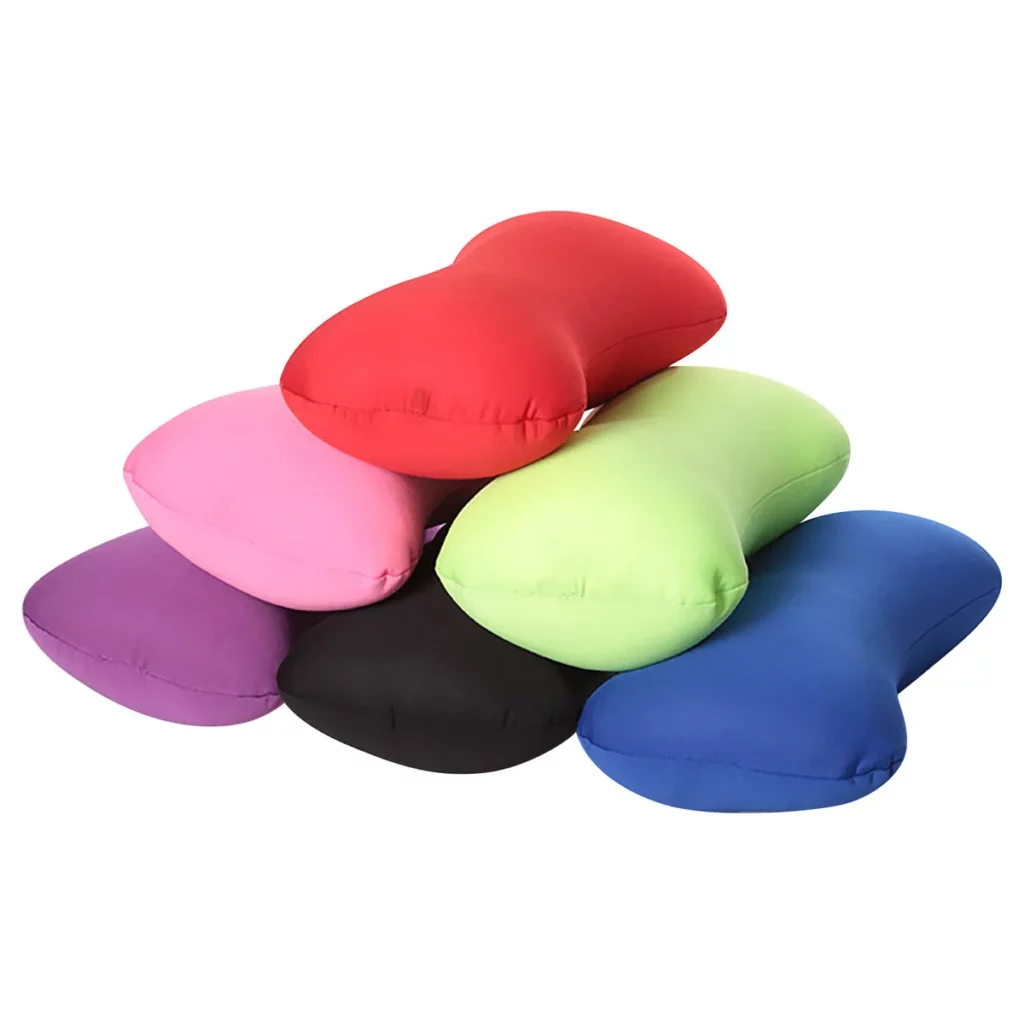 These pillows are excellent for providing solid support to your hands, neck, and head while you sleep.
They come in various sizes and shapes, like the standard rectangular mushy pillow, typically measuring around 17″ in width, 6″ in height, and 10″ in depth.
You can also find them in fun shapes, like butterflies that kids often love.
What stands out most about these pillows is their incredible squishiness, which helps relieve pressure points all over your body.
However, it's essential to note that one potential downside to these soft pillows is that they may have a strong odour that can be a bit tricky to eliminate.
MorisMos Unicorn Body pillow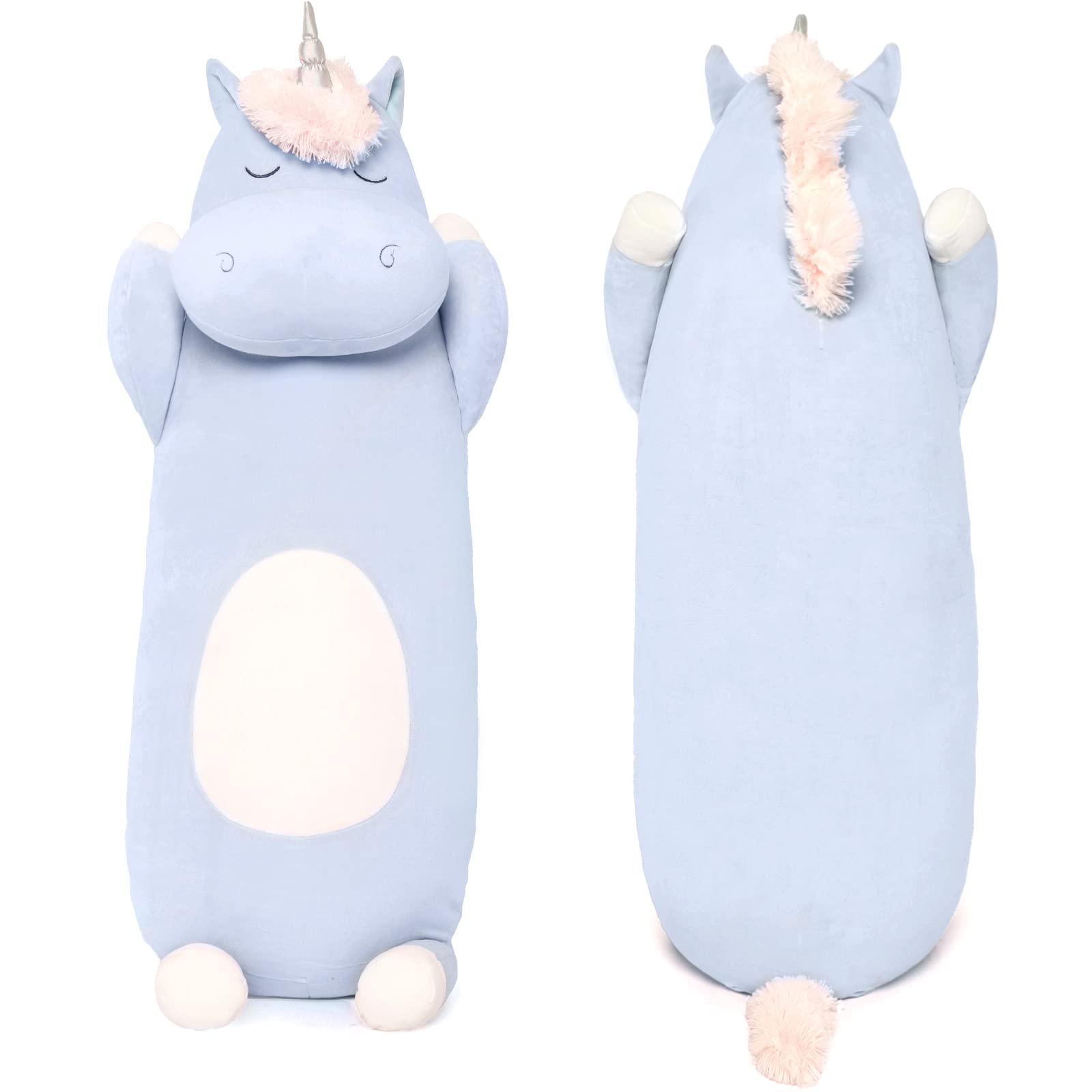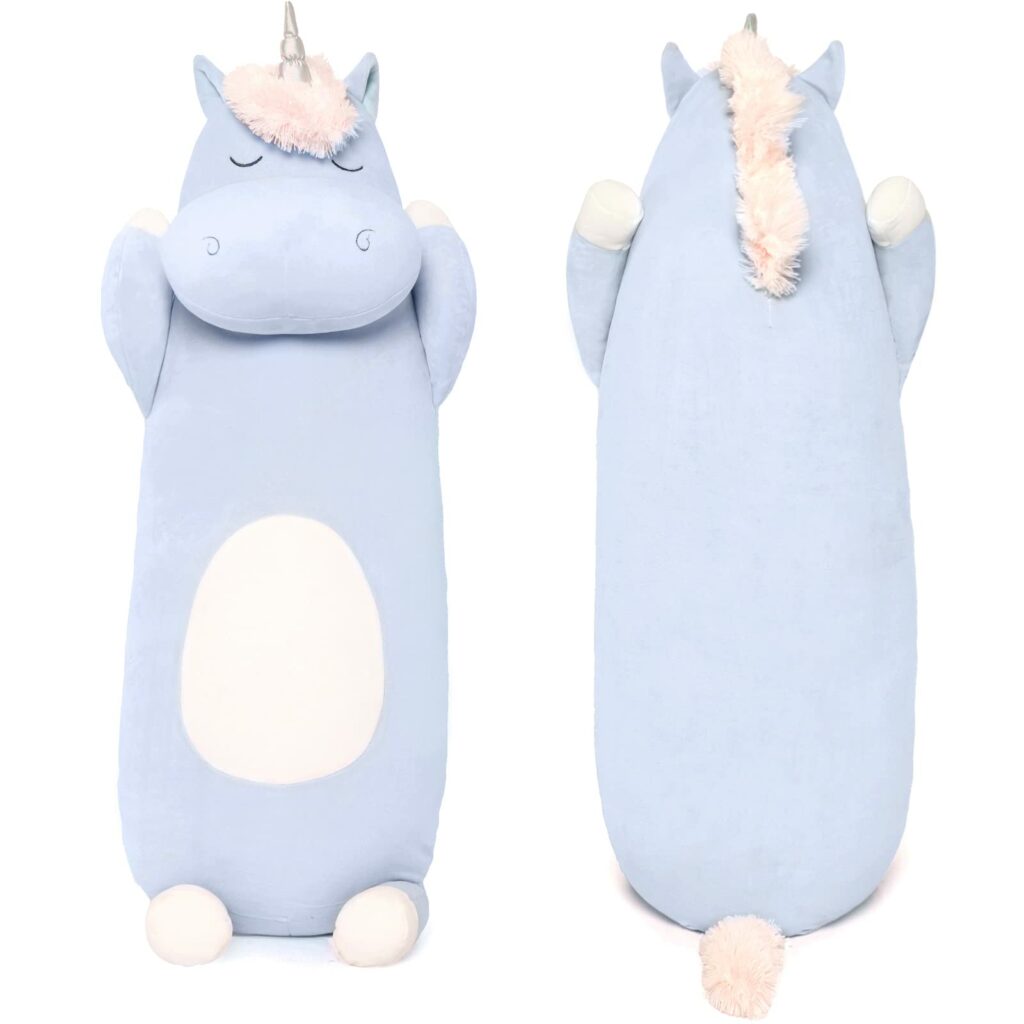 MorisMos Body pillows are cute and squishy and make wonderful gifts for your kids, nieces, or nephews.
Many children find comfort in cuddling with a soft companion while they sleep; these body pillows are perfect.
You can pick from different sizes available on Amazon, ranging from 23.6″ to 36.2″, all priced at $33.99. What's great is that these pillows have no detachable parts, ensuring they are safe for kids of all ages.
Inside the MorisMos body pillow, you'll find 100% down cotton, which is exceptionally soft compared to PP cotton.
So, when you choose MorisMos, you're getting an adorable pillow and a safe and comfy sleeping buddy for your little ones.
Feezush Stuffed Plush Pillows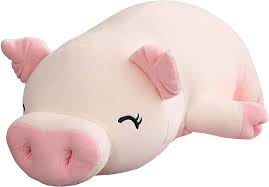 You can find Feezush plush pillows on Amazon, available in various sizes from 19.6″ to 23.6″ and priced at $21.95. These stuffed pillows will surely be a hit for children and young adults.
They are generously sized for hugging and feature charming designs. What's great is that they contain no artificial colours, ensuring they are entirely safe for kids.
It's important to note that, like many plush and regular pillows, these may arrive vacuum-packed. So, you might need to allow some time for the pillow to fully expand to its intended size.
Sleepy Cat Microfiber Cloud Pillow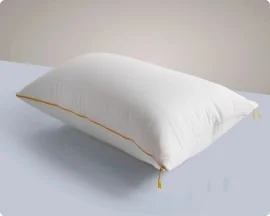 The SleepyCat Microfiber pillows are smart because they're filled with soft microfibers. They even have an adjustable zipper on their cover, so you can make them as fluffy as you like.
These pillows are 68.6L x 45.7W centimetres in size and cost $14.95 on Amazon. People love them for their fluffiness and superb comfort.
But if you're a side sleeper, be ready for a short adjustment period. These pillows offer a cosy and customizable option to improve your sleep.
Enther Shredded Memory Foam Pillow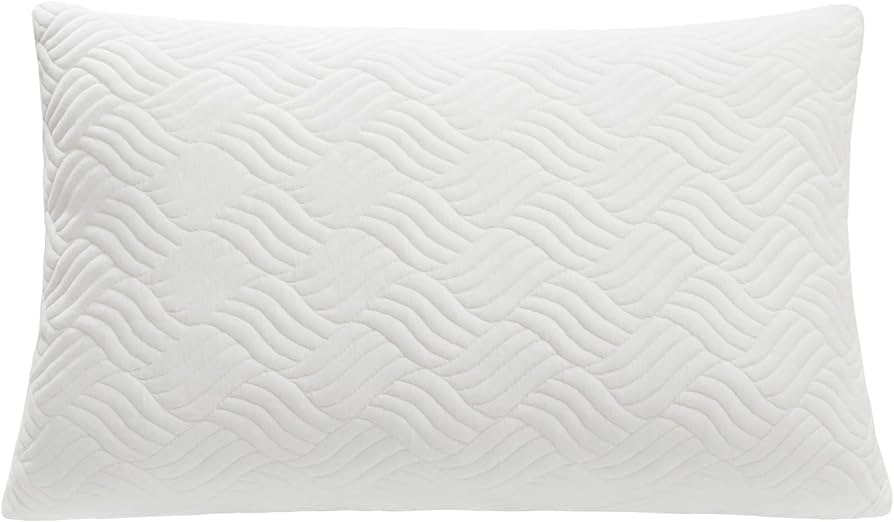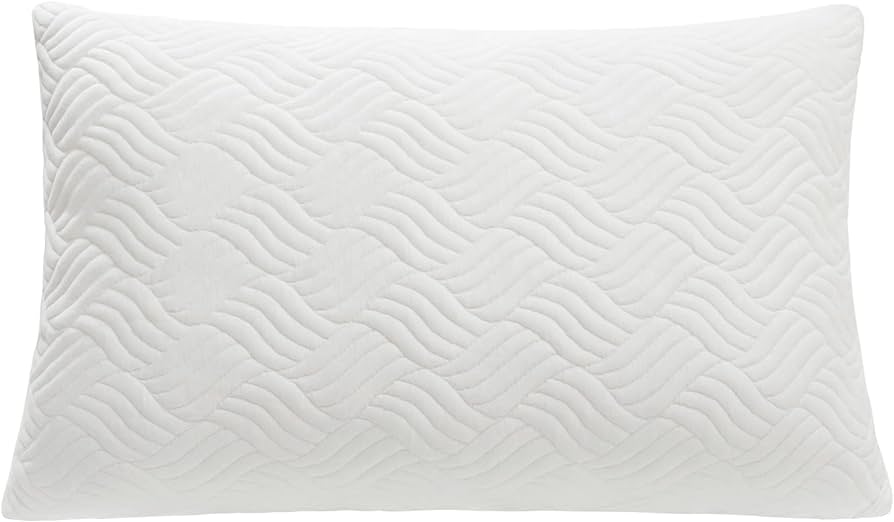 Memory foam pillows are widely acclaimed for their exceptional body support and top-notch comfort.
Among them, the Enther memory foam pillow stands out. It's made from a blend of 40% bamboo and 60% polyester, which is not only comfy but also eco-friendly, unlike synthetic pillows.
This pillow offers strong body support and effectively combats moisture build-up, making it a great option for those who tend to sleep hot.
It comes in two sizes, King and Queen, and you can adjust it to your liking. You can find it on Amazon for an estimated price of $45.91.
In a nutshell, the Enther memory foam pillow combines comfort with sustainability, making it a wise choice for those in search of an eco-friendly and cosy bedding solution.
Snuggle Pedic Body Pillow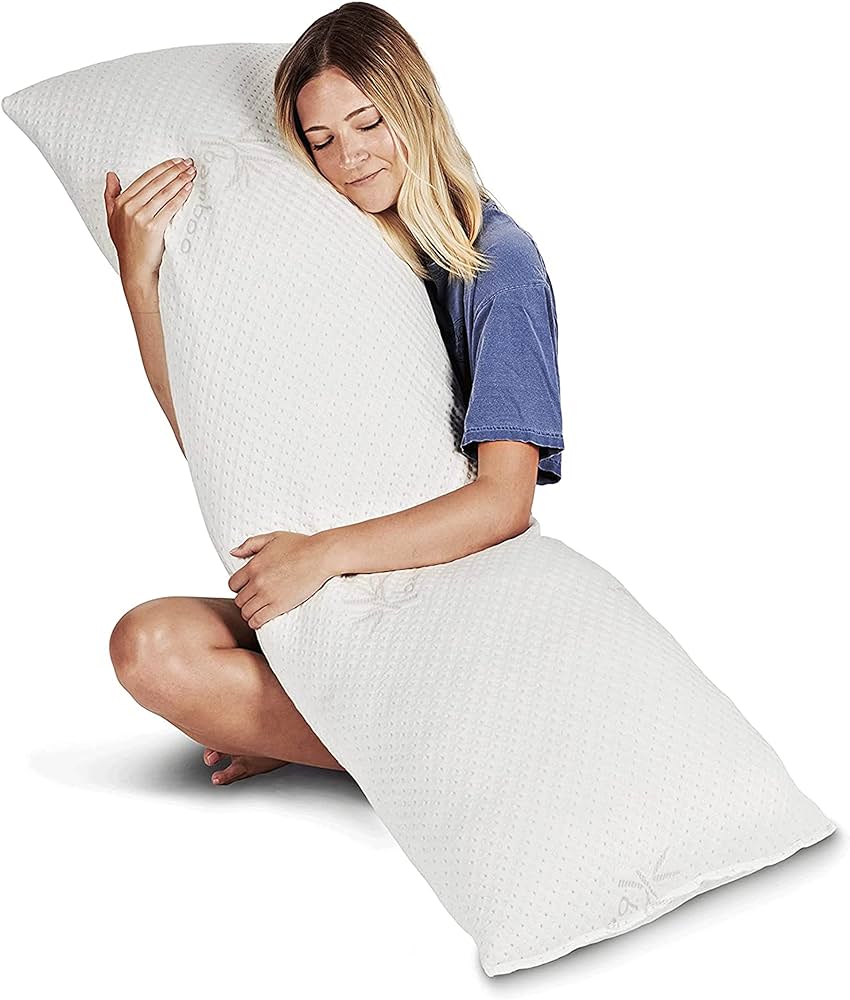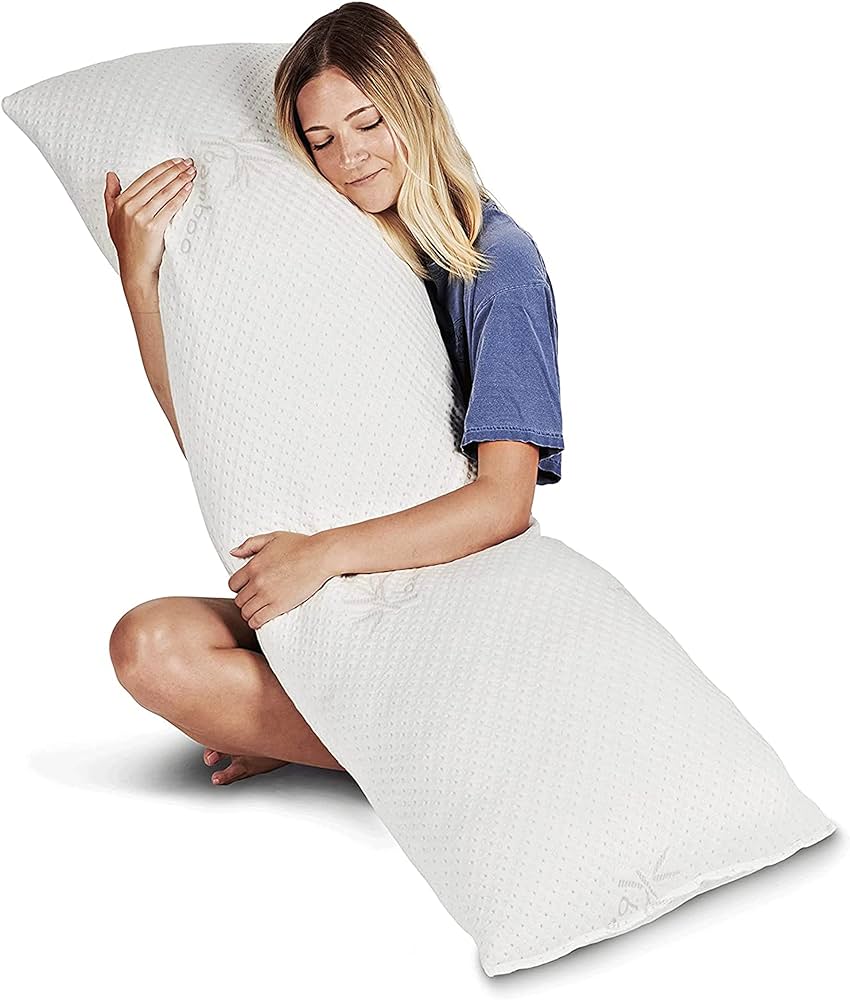 Body pillows can bring comfort to young adults with sleep issues or anyone who loves snuggling. They're soft and adaptable, conforming to your body's shape without compromising your posture.
You can find them on Amazon for around $69.99, and sometimes, there are discounts available. These body pillows usually come in the standard size of 16.4 x 8 x 8 inches.
However, keep in mind that they may shift from pressure points, so you might need to adjust them for a good night's sleep.
Body pillows offer comfort and support, making them a valuable addition to your sleep routine, especially if you have trouble sleeping or enjoy snuggling up.
Recommendation
What is The Biggest Squishmallow of All Time – You'll Be Surprised
What is The Rarest Squishmallow?
Where to Buy Giant Squishmallows?
What Are Squishmallows Made of? You'll Be Surprised to Know
Complete Guide To Squishmallows
Conclusion
In summary, when you're in search of pillows that provide that delightful, plush, and squishy sensation akin to Squishmallows, we've delved into a variety of alternatives.
Though Squishmallows themselves can double as pillows, they might not deliver the same support as regular pillows due to their exceptionally soft nature.
Consider marshmallow pillows, which are filled with hypoallergenic synthetic materials and encased in 100% cotton for a snug night's rest.
Alternatively, Squishmallow pillows, filled with gentle and secure polyester fiber, are available in a range of sizes tailored to your preferences, ensuring you find the perfect match for your squishy pillows needs.
FAQs
Q: What are squishy pillows filled with?
A: Squishy pillows are filled with tiny polystyrene microbeads that provide a squishy yet supportive feel.
Q: What are squishy pillows made of?
A: Squishy pillows are made with the highest quality microbeads and covered in a soft, stretchy Nylon/Spandex cover.
Q: How do you clean a squishy pillow?
A: To clean a squishy pillow, you can wash it in a washing machine on a gentle cycle with lukewarm water. Using a front loader machine is recommended, and always wash a microbead pillow enclosed in a tied-up pillowcase.
Q: Can squishy pillows be washed?
A: Yes, squishy pillows can be washed in a washing machine on a gentle cycle with lukewarm water. However, using a front loader machine is recommended, and you should always wash a microbead pillow enclosed in a tied-up pillowcase for protection.